China Glaze Peachy Keen swatches
Peachy Keen belongs to Up & Away Collection (2010) and it is a light peach cream colour. The formula is really nice - easy application, no streaking, good colour coverage and final finish looks great! It took two coats for a full coverage as you can see in the pictures. I don't have any other colour from Up & Away Collection, because pastel cream colours are not really my cup of tea (I like more fall-type and shimmery colours). But if I'll change my mind about pastel cream colours one day, I would definitely go for  polishes from this collection as I loved the polish formula.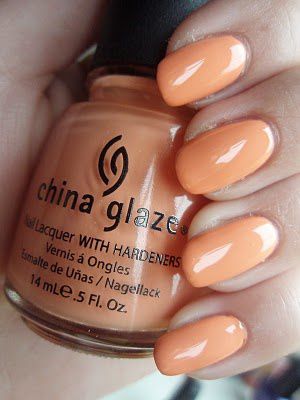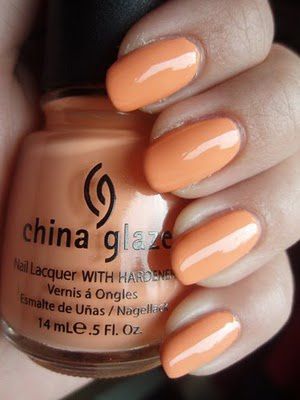 *Product was send to me by company for a review.
Peachy Keen patri do Up & Away kolekce (2010) a je to kremova pastelove-broskvova barvicka. Lakuje se s nim skvele, nepruhuje, lak dobre kryje a konecny vysledek vypada uzasne! Pro plne kryti opet stacily dve vrstvy, viz. fotky :) Zadne dalsi barvicky z Up & Awaykolekce nemam, protoze pastelove kremovky proste nepatri do barev, ktere bych no sila (Ja radsi ty podzimni a trpytive odstiny). Ale jestli nekdy na pastelove kremovky zmenim nazor, tak urcite sahnu po lacich z teto kolekce.