Nails Inc. London for Diet Coke
Nails Inc. started promotion together with Coca-Cola and Boots. So if you buy two Diet Cokes in Boots, you can choose one of four Nails Inc. polishes. I bought London which is light cream taupe colour with a hint of pink. I love this colour! It took two coats for a full coverage and didn't chip in the first three days! Brush is quite thin but still nice to work with. Additionally, it matches to my new dress!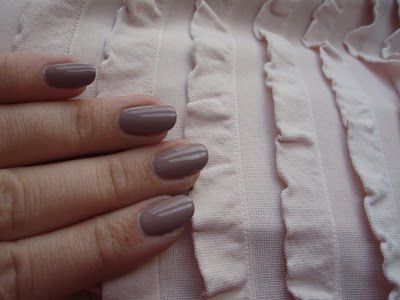 Nails Inc. zacali spolupracovat s Coca-Colou a Boots. Takze kdyz si koupite dve Coca-Coly Light v Boots, muzete si vybrat jeden ze ctyr laku Nails In.c Ja si koupila odstin London, ktery je kremovy, svetly taupe odstin s troskou ruzoveho podtonu. Miluju tuhle barvicku! Pro plne kryti opet stacily jen dve vrstvy a lak se mi neloupal prvni tri dny :) Stetecek je trosku tenci,ale i tak se s nim praocvalo moc dobre. Navic barvicka se mi skvele hodi k novym satum!