My new love - Claire's Chunky Purple
Thanks to one of my friends I finally have Claire's Chunky Purple and I absolutely love it! It is such a beautiful polish-big polygon glitters in fine magenta glitter base. It looks gorgeous and with topcoat it doesn't have rough finish. It lasted 4 days in great condition. A huge drawback is the removing-it was such a pain! Worse than normal glitters :( But I love the polish so I will stand the horrible horrible removing.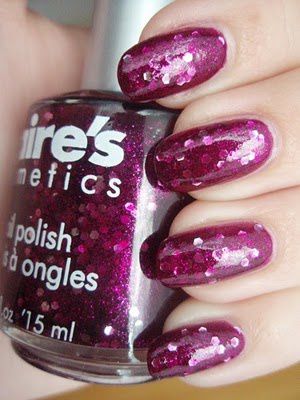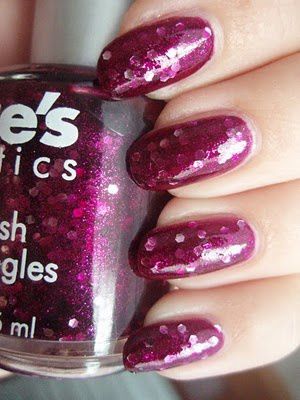 Diky jedne z mych kamaradek mam konecne Chunky Purple znacky Claire's a totalne ho zboznuju! Je uzasny lak-velke mnohouhelnikove glitry v zakladu jemnych fuchsiovych glitru. Vypada to nadherne a s nadlakem povrch neni vubec hruby. Vydrzel mi 4 dny v suprove kondici. Obrovskou nevyhodou je odlakovavani-to byl fakt porod! Horsi, nez normalni glitry :( Ale lak je tak uzasny, ze to otresny odlakovavani jednou za cas preziju.