French manicure with Nfu Oh 52 and Color Club
I have no swatches for you today but I have some interesting french manicure :) I have used Color Club Taboo! to paint a tips. Then I painted tips with Nfu Oh 52 over Taboo! and finished with hand painted black swirl (I have to learn a lot, I know :D ) using Color Club Black. I did not use any template for tips, they are hand painted. Well I hope you like it (and sorry for the pics, it was bad weather :-/).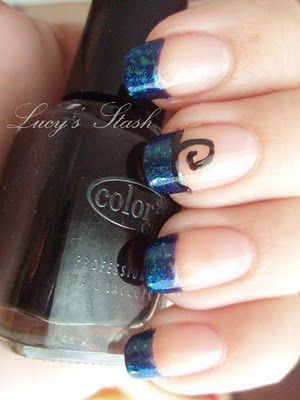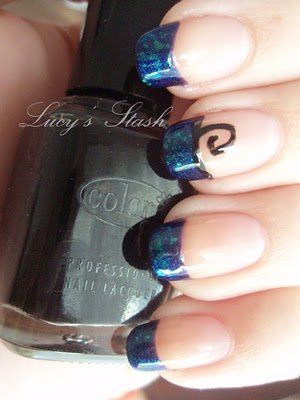 Dnes pro vas nemam obycejne lakovane nehty,ale zajimavou francouzskou manikuru :) Pouzila jsem  Color Club Taboo!, se kterymi jsem namalovala konce nehtu. Pote jsem spicky prelakovala Nfu Oh 52  a zakoncila cernou rucne malovanou spiralou (musim se jeste dost ucit, ja vim :D ) s Color Club Black. Nepouzila jsem zadnou sablonu, vse je malovane rucne. Tak doufam, ze se vam manikura libi (a pardon za fotky, bylo dost spatne pocasi :-/).