Konadicure with China Glaze Strawberry Fields
Strawberry Fields from last year's summer collection is a rich pink colour with a gold shimmer. It's a totally great colour for summer, it's just fun :) I like the good pigmentation, it takes 2 coats for a perfect coverage. Polish started to chip after 2 days which is not a great result but I still like the colour a lot. I found removing a little more difficult than other polishes because of the gold shimmer - shimmer was all over my cuticles and figers :D
For konading I've used Bundle Monster plate and Black Konad polish.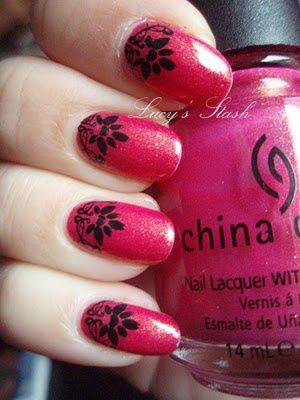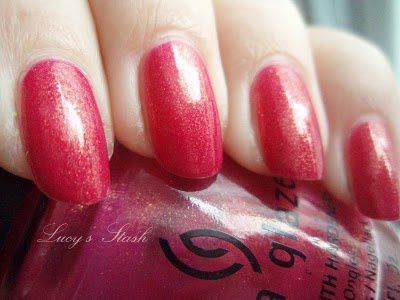 Strawberry Fields z lonske letni kolekce je syta ruzova se zlatym trpytem. Je to naprosto uzasna barvicka na leto :) Barva je dobre pigmentovana, takze stacily dve vrstvy pro plne kryti. Lak se mi zacal loupat po dvou dnech, coz neni zrovna uzasny vysledek,ale porad mi za to ta barvicka stoji. Odlakovavani bylo trosku slozitejsi nez u dalsich laku, protoze ty zlate trpytecky se mi rozmazaly po prstech :D 
Na razitkovani jsem pouzila desticku Bundle Monster a cerny Konad lak.