Accessorize Purple Passion swatches..
Accessorize recently released Illusion nail polishes and they are just gorgeous! I got three of them and Purple Passion is the first one. It is cool deep purple shade with pink and purple shimmer. It applied nicely with the brush however it is not very wide. The pigmentation of the colour was average, most of the people will probably need three coats, I've used two very thick coats. Removal was a bit messy because of the little micro glitter particles. I wore this polish for 3 days at work and it did not chip so the staying power is quite good. I experienced a tipwear but it is very common.
One nail polish is being sold for £4 and it has 10ml so regular 15 ml bottle would cost £6 which is not that expensive in my opinion.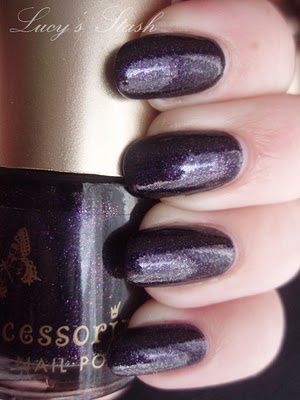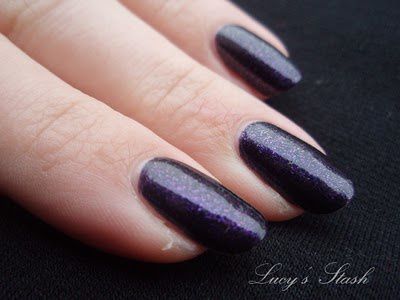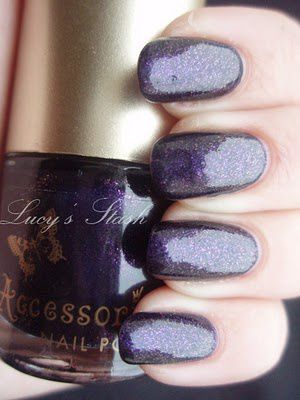 Price: 4/5
Formula: 4/5
Coverage: 5/5
Chipping: 4/5