I got for you Jessica Juicy Melon :)
Little bit a spring colour but never mind :) I need something to cheer me up in this rainy grey weather...
Jessica Juicy Melon - bright coral shade, a little bit on the jelly side. It is not very visible but it has tiny silver shimmer in it, almost impossible to notice :) It applied very nicely but drying time was kind of average. I have two coats in the pictures but it might need three. Again, removal was without problems so overally this is a really nice nail polish to work with.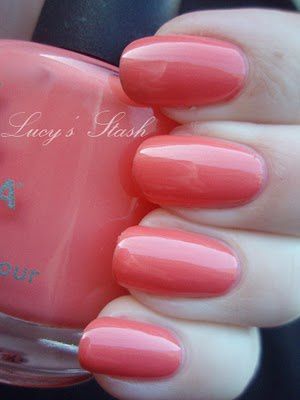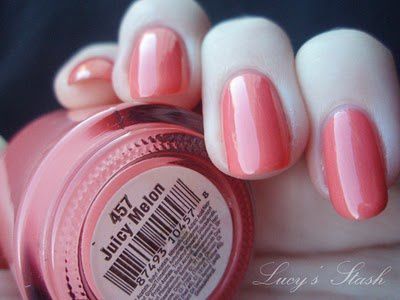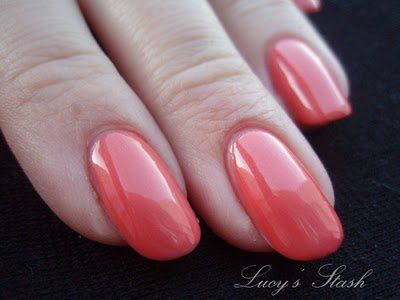 Price: 3/5
Formula: 4/5
Coverage: 3/5
Chipping: 4/5