I got official press-release from OPI about cooperation with Katy Perry which many of you already saw:
Katy Perry collection featuring four glitzy shades and an all-new Black Shatter topcoat for easy DIY Katy Perry-style nail art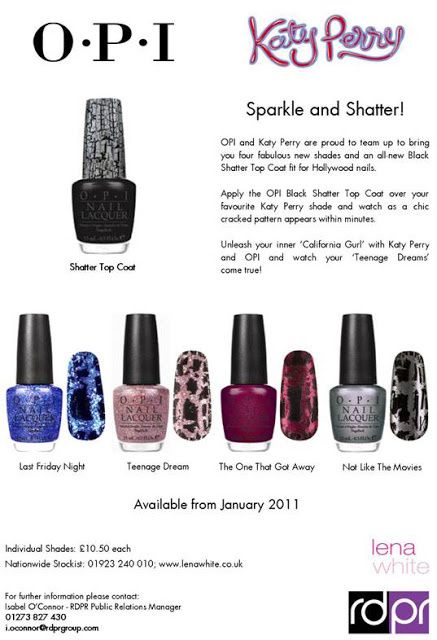 And what's more, OPI is proud to partner with the most talked about show on television: The X Factor.  Each week OPI manicurists will go behind the scenes to give the finalists showbiz manicures in the season's hottest shades.  You'll find below a behind-the-scenes look at what the X Factor ladies chose last week.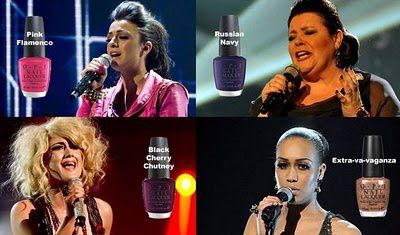 What do you think about the chosen shades? I really like the Black Cherry Chutney and Pink Flamenco on Cher..