Illamasqua is coming with a new Valentine's Day collection!
Cult British beauty brand Illamasqua invites you to step into a world where your heart will race and your pulse quicken. Inspired by your Alter Ego's inner depths of desire, and in celebration of Saint Valentine, the new Throb Collection consists of three new Nail Varnish shades, an Intense Lipgloss and a blood red Lipstick.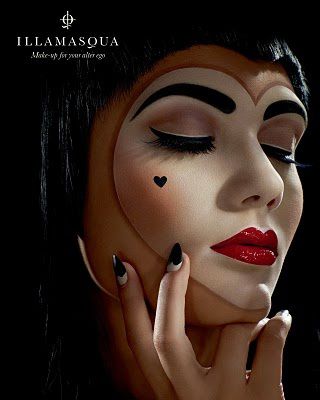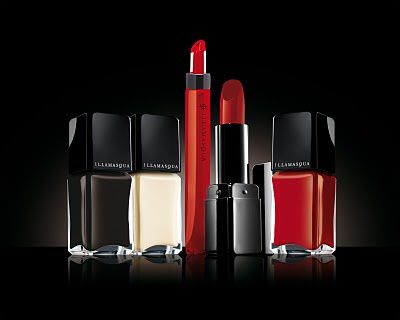 Oh I love this picture and the manicure!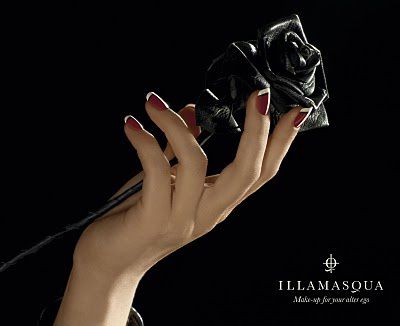 Nail Varnish - £13.50
Leave your mark with Illamasqua's bold, rich, vibrant colours. 'Throb' is a powerful red Nail Varnish, the colour of blood spilled by desperate, rejected lovers. 'Load' is a rich, cream coating for the nails and the midnight matt finish of 'Scorn' is
 a deep statement of obsession.
Intense Lipgloss - £13.00
Come out of the shadows with Illamasqua's high-shine, colour-rich Intense Lipgloss. Sure to be a cult classic, awaken your mouth's erotic sensuality with the seductive red of the new 'Succubus'.
Lipstick - £15.50 
Let your lips speak volumes. Indulge in Illamasqua's colour-intense Lipstick with a highly pigmented formula. Assume the role of a femme fatale with 'Sangers', Illamasqua's new blood red Lipstick.
The Throb collection is available from January 17th 2011 in Illamasqua's Flagship Store, Selfridges London, Manchester, Birmingham, Fenwick Newcastle, Debenhams Glasgow, Belfast, Cardiff and online at 

www.illamasqua.com