Review and swatches of the OPI Texas collection polishes!
Hi everybody, I've got some new swatches for you today :) I've got three nail polishes from the new OPI Texas Collection for Spring/Summer 2011. Here is the info about the collection I've posted before so have a look.
The first one is  Do You Think I'm Tex-y? - berry-pink jelly shade. Now the colour is just beautiful but the formula is a bit watery and runny. I had to use three coats for the coverage in the pictures. It is a jelly polish so it is not supposed to be fully opaque. Removal was absolutely without problem.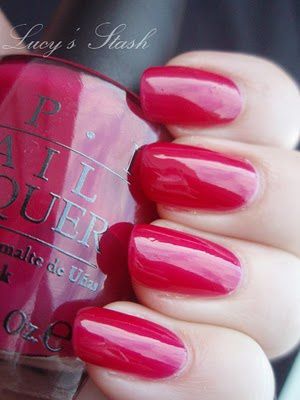 Don't Mess With OPI - "A lean, mean, kick-grass forest green". Yeas, it is just like that - mean forest green :) This polish has an opaque formula, I've used one coat however it was very runny and I ended up with lot of colour around my nails. And it stained my nails and skin a little. Buuu :( 
Its finish is not a complete creme, it is a little bit jelly-ish too, I like it. Removal was ok and it dried quite quickly.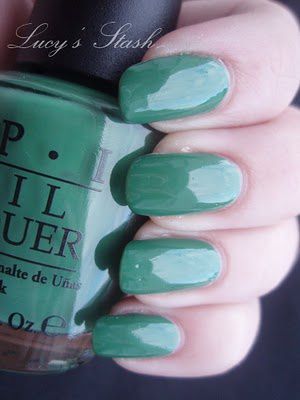 Houston We Have A Purple -reddish purple jelly. Nice shade which applied very easily but it is a jelly again so I needed three coats for a sufficient coverage.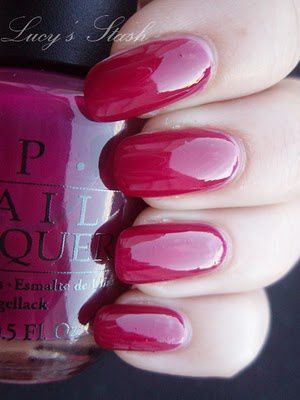 *Products were send to me by PR company for a review.
I haven't had a chance to try every polish from this collection yet. But from the three shades I've tried I can say that if OPI wanted to do a nice jelly collection, well done! And you know how many of us just loves jellies, huh? However I must point out that formulas were a bit runny and you'll need more than two coats for a very nice colour. Otherwise I'm happy with the shades the created and the jelly finish.