And the winner of my little nail polish giveaway is...
Yes! I've got the results from my little nail polish giveaway :)
I had an unbelievable number of right answers.....20! :D Yes, 20 right guesses!
You all are probably very curious what is the nail polish in the picture right? It is Tart Deco!
And from the 20 right answers I've chose the winner using random.org


The winner is.........Marketa H.!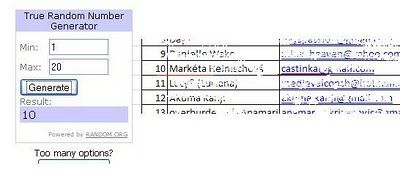 Congratulations Marketa, I'll be sending you email soon :) Thank you all for joining the giveaway!