SpaRitual In Pink 2011 Cancer Awareness Collection - Review and swatches
Hello ladies,
it's time to show you a lovely SpaRitual In Pink 2011 Cancer Awareness Collection. It consists of three shades - Strength, Clarity and Knowledge. A part of the profit from this collection will be donated to a charity called Cancer Schmancer.
Knowledge - rosy pink glitter polish which has bigger holographic glitters in it. It looks little bit like it has pink foil base but it is just all sorts of glitters. I've applied three coats to get fully opaque coats. It dried quite fast and application was easy and brush it nice as well. It's really beautiful nail polish! It was hard to capture the holographic glitters and all the beauty. Enlarge the pictures to see it better.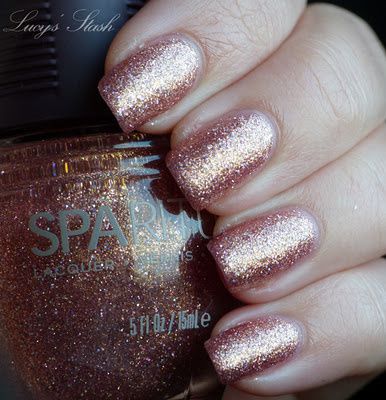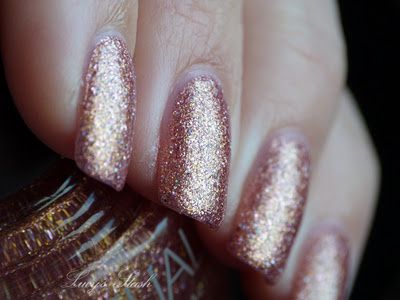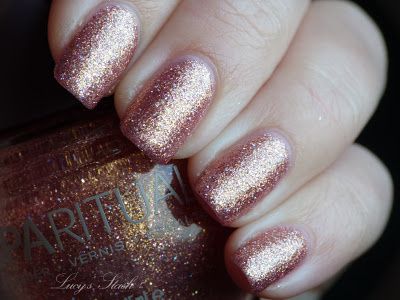 Clarity - pastel pink glitter in a clear base. This glitter polish is not unique but it is very nice as well and great for layering. I needed three thicker coats for a full opaqueness but layers dried quite fast so it wasn't a problem. Glitters generally last on me about 5 days without chipping but I hadn't had a chance to test it properly for a full 5 days. Removal is best with the 'foil method' as with any other glitter.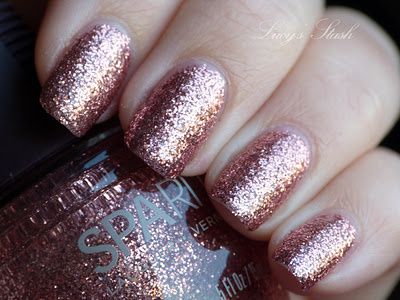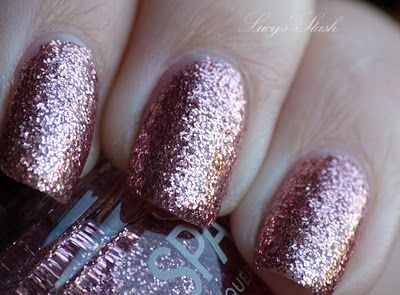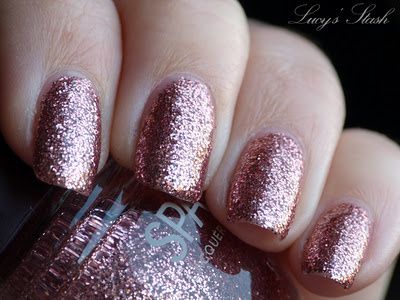 Strength - pinkish purple colour with gold shimmer. This polish appears to me foil-like but it consists of tons of shimmer particles, really hard to describe. It applied nicely although a brush is little thinner than with most other brands but I got used to it. Polish again dried quite fast which is very important to me.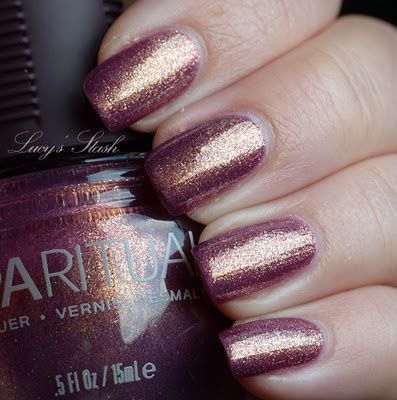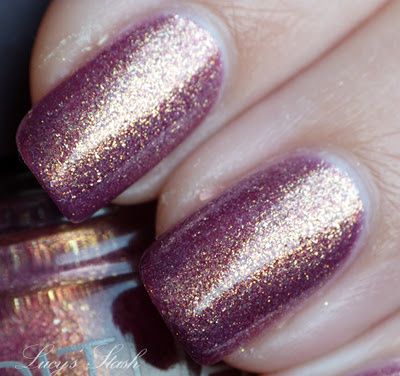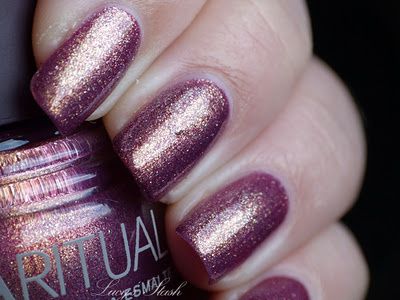 Overall the collection is gorgeous and two out of three shades are quite unique. All polishes have a great formula that dries fast....oh and one last thing - I really love the bottle and the rubber bottle top. Very thoughtful feature.
The whole collection is now available at www.sparitual.co.uk and polishes are sold separately. And remember, it's for a good cause :)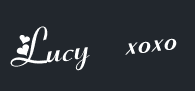 *Products were sent to me for a review