A England - Excalibur review and swatches
Hello lovelies!
First of all thank you all for your votes in the nail art competition! I really appreciate it and I am currently preparing thank you giveaway :)
Back to the topic now -  lovely Adina from A England sent me this great silver metallic polish and I couldn't wait very long to use it!
Excalibur is a very shiny metallic silver, a tad brighter than China Glaze Millennium. The pigmentation in this polish is great! I've used two coats for perfect coverage but I could do with one as well. The colour is a little streaky but it's not as bad as some other metallic polishes. it also dried fast and removal was ok, no problems.
I've also discovered, that Excalibur is great as a stamping polish thanks to its good pigmentation! Up until now I've used China Glaze Millennium but it dries too fast and sometimes it dries before I transfer it to the nail. I didn't have this problem with Excalibur so as from now on it will be my silver stamping polish. I have the Konad Silver Stamping polish too but don't like it.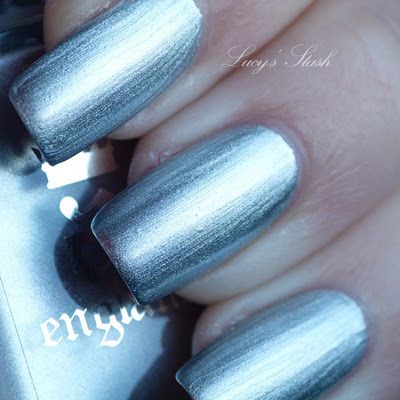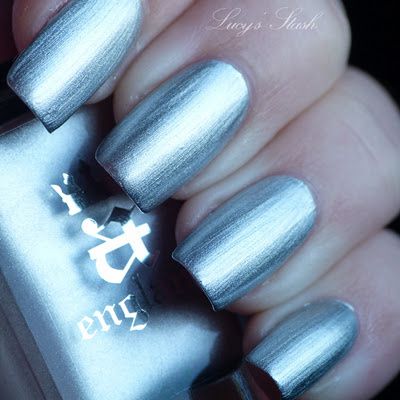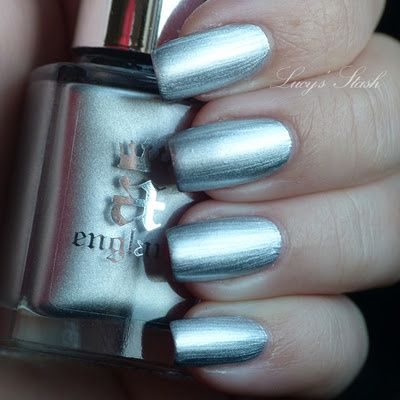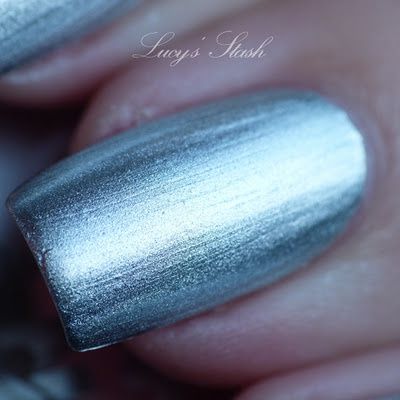 Direct sun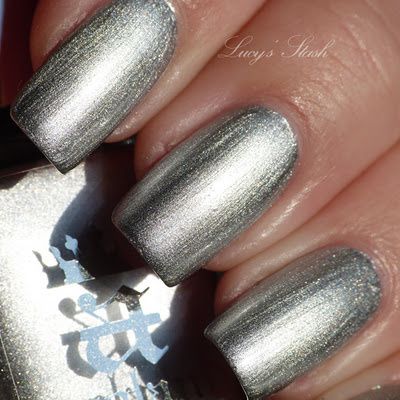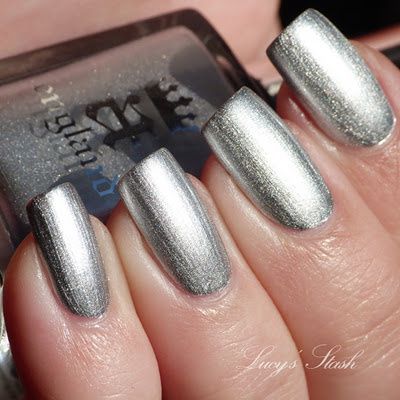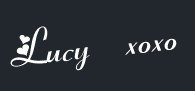 *The product was sent to me by a company for a review