Christmas sales haul...China Glaze, Zoya, Nails Inc..
Hi girls :)
I just wanted to show you what I bought in holiday sales, won in a giveaway and what is waiting for a review.
SinfulColors holiday collection finally arrived and the colours are really nice in real life. Especially Daddy's Girl has been on my wish list for a long time! Next there are four Zoyas which I purchased thanks to lovely Karen and also thanks to great Zoya Christmas promotions! Well I got a little overboard and another 14 Zoyas are on the way!!!! Couldn't resist!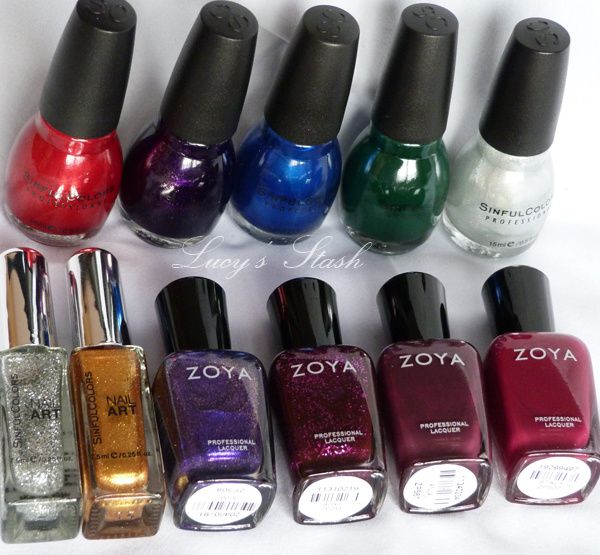 Here I have a lovely China Glaze Seasonal Sparkles set and Bath & Body Works anti-bacterial hand gel with peppermint stick scent which I won in a giveaway at http://ashleyispolishaddicted.blogspot.com/ Check Ashely's blog, she has great polishes and swatches!
Next I purchased Fashionista's Red Magnetic polish, Nails Inc. polishes which were in a set for a bargain price and the last is OPI from Holland collection which I have to review (but have to wait for my broken nail to grow back :o/ )