China Glaze Prismatic Collection: Optical Illusion - Review and swatches
Hi girls!
I'm so excited to show new China Glaze Prismatic polishes! I haven't swatched all of them yet but here is a taster :) I have five out of six colours I bought at the beauty exhibition. I had no idea it is upcoming collection...for some reason I thought it's a year old collection :) Never mind! This collection will be officially available from April.
Something about Prismatic collection: Array your nails in a myriad of color this spring with China Glaze®'s limited edition Prismatic nail polish collection! Inspired by the colors formed by the refraction of light through a prism, Prismatic by China Glaze® combines glitterand holographic particles to create the ultimate eye-catching, 3-dimensional manicure.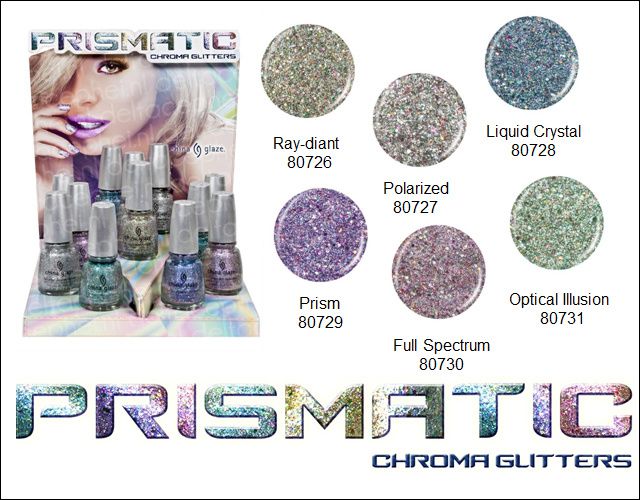 Optical Illusion - described as Aqua green glimmers with a hint of purple filled with pink, yellow, silver, orange and green flecks. This glitter is really beautiful, aqua colour based but with tons of other coloured glitter. It applied easily despite it being a glitter but it dried quite slow and a bit gritty. I would expect it to be clumpy with co much glitter in it but it is not at all. Two coats were enough for the coverage, there's plenty of glitter in the polish. I had to use a topcoat (Seche Vite) to make it smooth and shiny and it was worth it!
These are all excellent glitters and I can't wait to show you the rest! Most of them are a bit duochrome(!) on the top of multicoloured glitter!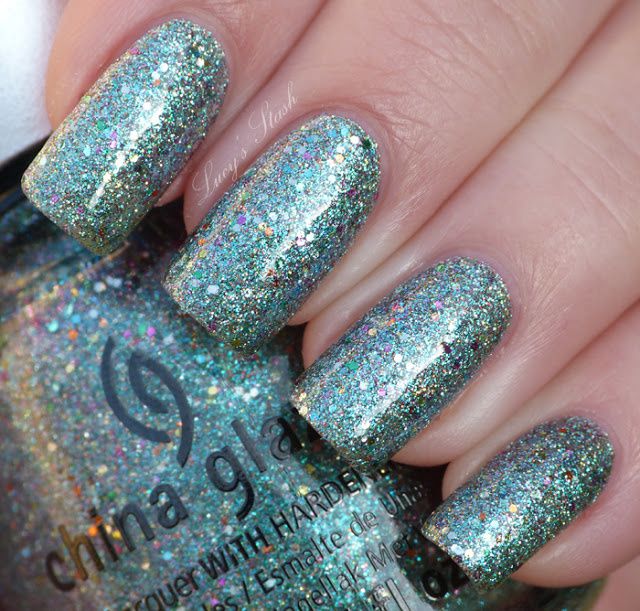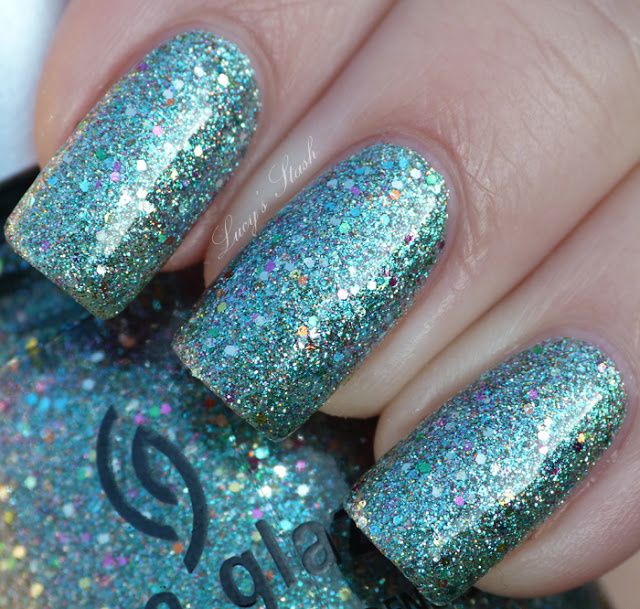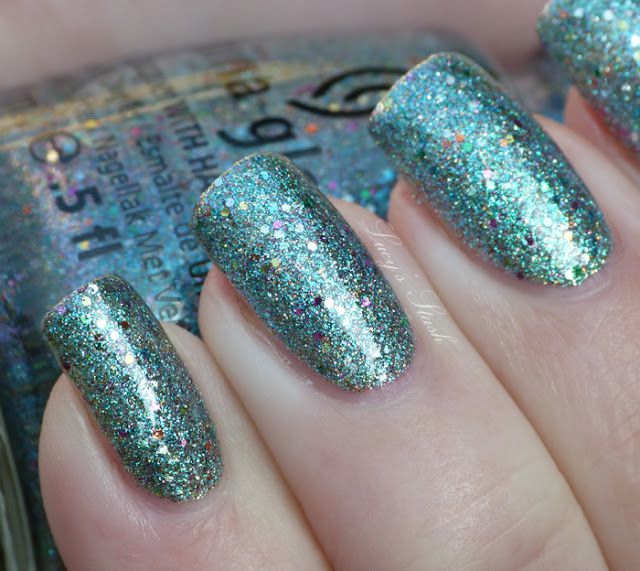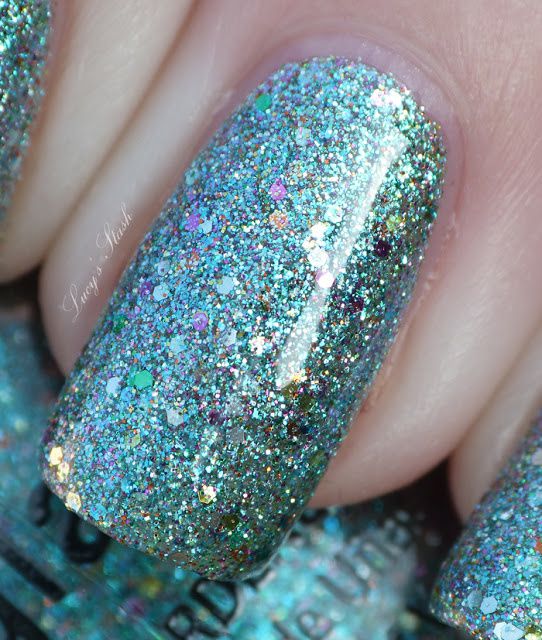 Direct sunlight