Essie Navigate Her Spring collection: Review and swatches of Navigate Her and Olé Caliente
Hello :)
Today I'll show you two shades from Essie Navigate Her Spring collection. I didn't buy the whole collection because I didn't like the shades or I already had dupes.
Navigate Her collection consists of six shades and "pays tribute to the beautiful, ambitious woman of action. Not content to play it safe and hedge her bets during the wintry economic climate, the change in weather perfectly suits her sunnier outlook. In both fashion and finance, she's ready, willing and able to strike out and try something fresh and new."
Olé Caliente - very bright red creme leaning to orange shades. I'm wearing just one thicker coat in the picture but I can see my nail line a bit. So maybe two thin coats would be better. The formula war quite runny but it has excellent pigmentation so in the end it is ok. It dried fast but it stained my nails despite using basecoat :( No topcoat.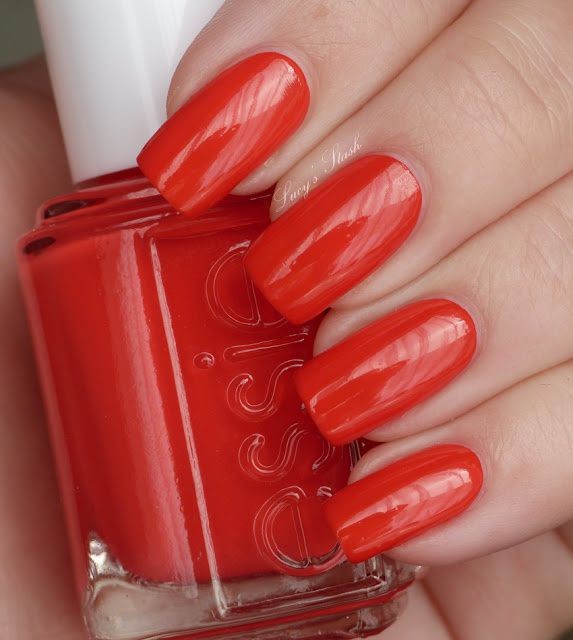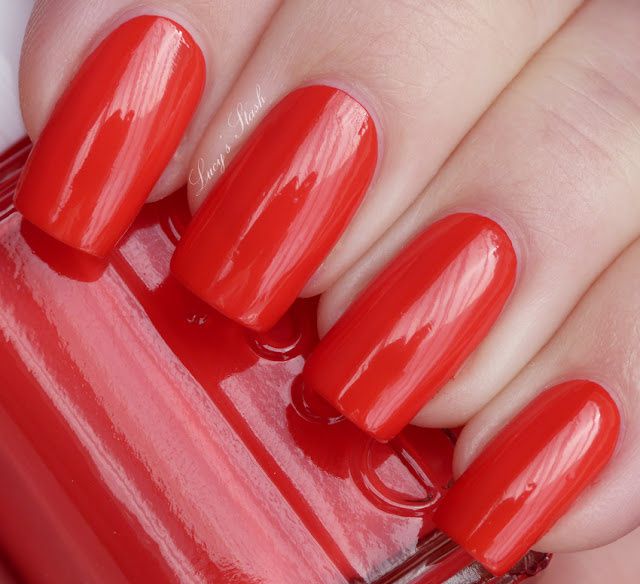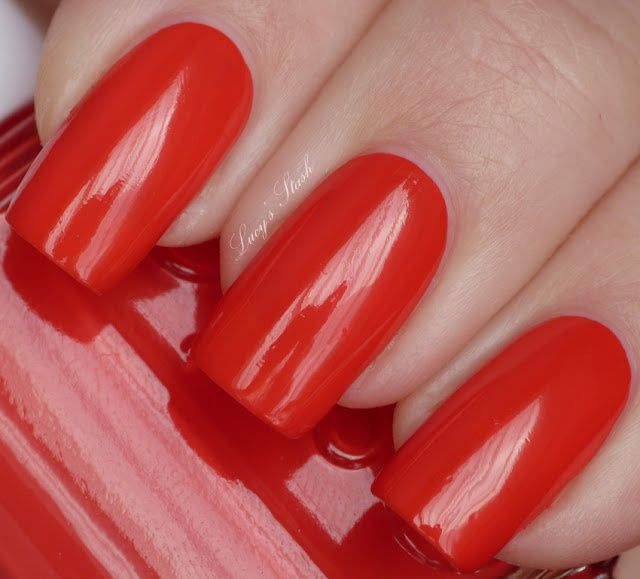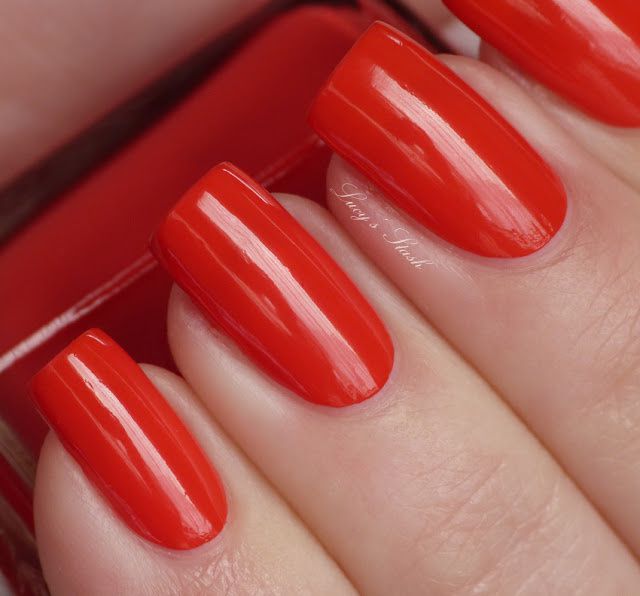 Navigate Her - pale spring green creme shade. The formula was good as the polish is pigmented very well. I've applied two coats but one was almost enough. It dried very fast, actually too fast! I struggled a little bit with even second coat because of the fast drying. No topcoat.