March 2012 Amarya Beauty box
Hi girls!
Just a quick post to let you know what was in my March Amarya Box: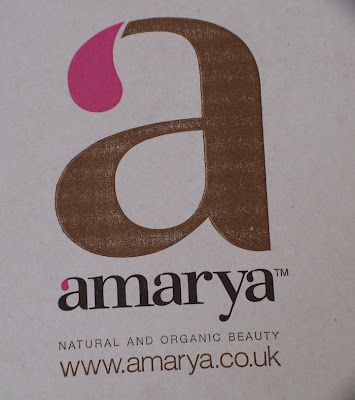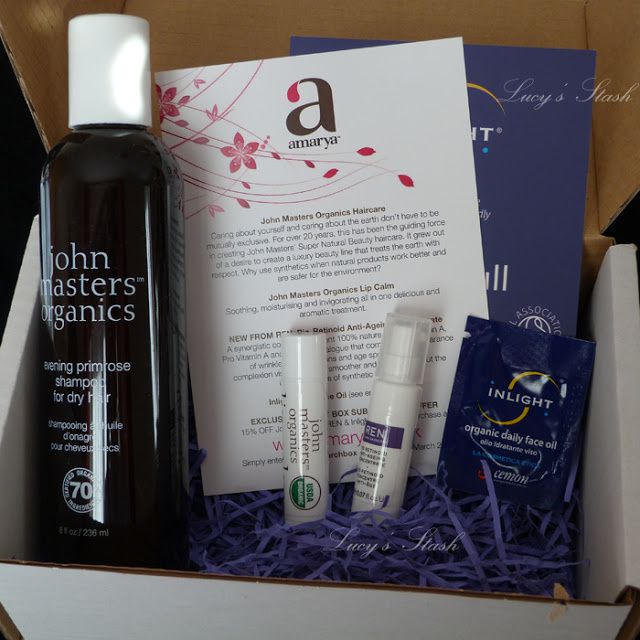 John Masters Evening Primrose shampoo for dry hair - this is the main full sized item in the box worth £16. I'm still deciding whether I will be using this shampoo because I have a bit oily scalp and dry ends and don't want to get dandruff. I'll probably give it a shot since it's such a good organic shampoo. Further info: 'Made of pure coconut soap with herbal infusions of periwinkle, sage leaves, chamomile flowers and other natural ingredients, such as willow bark and burdock root, this aromatic shampoo contains no sodium lauryl sulfate or synthetic artificial colour.  Helps the hair to resist the stress of pollution, colouring and styling.  Best for dry or damaged hair due to colouring, styling or weather. '
 
Bio Retinoid Anti-Ageing Concentrate by Ren - sample size 2ml - since this is an anti-ageing product, I won't be using it. Further info: 'A synergistic complex of pure, potent, 100% nature derived Vitamin A, Pro Vitamin A and Retinoid Analogue that combats the appearance of wrinkles, imperfections and age spots leaving the complexion visibly younger, smoother and brighter without the irritating effects of synthetic Retinol.'
 Lip Calm By John Masters Organics - this is a full size lip balm and it's actually very nice. It has citrusy smell and it moisturises good. Retail value £6. Further info: 'Soothing, moisturising and invigorating all in one delicious and aromatic treatment. Made of the finest in organic ingredients, Lip Calm not only protects your lips from weather, it rejuvenates your spirit.'
Organic Daily Face Oil by Inlight - sachet sample 1ml. I'll be definitely trying this sample, I love face oils on my dry skin! Further info: ' 100% Organic 100% GM Free WINNER - 'Best Facial Oil' in the Natural Health Beauty Awards 2009.

Suitable for all skin types including the most sensitive or delicate. Easily absorbed, an excellent daytime moisturiser and protector during the winter. Ideal as a base for make-up. An excellent aftershave for men as well. With the goodness of Jojoba & Evening Primrose Oils - nourishing, rich in Vitamin E, antioxidant. Rose Hip Oil - rich in essential fatty acids and transretinoic acid to regenerateskin and promote healing. Blue Mallow & Lavender - soothing and anti-inflammatory'
Overall it's a good box but I liked the February one much much more because it had Zoya polish in it..and you all know how much I love nail polishes ;) But I'm glad I'll be able to try the Inlinght oil and the lip balm and I'm curious about the shampoo as well.
If you will subscribe to Amarya, please send them email with your name, date you joined, my name & date I joined and email (Lucie Hanuskova, lucisek.beluha@googlemail.com, 17/10/2011) as the person who referred you, and if you'll stay subscribed for 12 months, we will both get FREE 13th MONTH box! The condition is to stay subscribed for a year and since I have the year membership, I will definitely stay subscribed. Also it's a very good deal to get a year's membership - you'll get Santaverde gift set worth £56 and 120 Amarya points worth £12 in their e-shop!!!