Guest post: Colores de Carol did an awesome stamping manicure for my blog!
Hello lovelies,
as you might have noticed, I've been very quiet lately. I'm still enjoying my holiday in Czech Republic and also in Slovakia. Because I don't have time to do anything for my blog I have another great guest post!
Today awesome Carolina from Colores de Carol did a saran wrap and stamping nail art manicure. Carolina always surprises me with new stamping manicures, she's my favourite! Make sure you visit her blog, it's simply great! And now to the guest post:
Hello Gentle readers from Lucy's beautiful blog. I'm very pleased to be here today showing you my work. 
Lucy is a super talented lady that always impressed me with her amazing manicures. I hope you all like what I did for you.
For this manicure I started with two coats of Cotton from American Apparel, and off white creme shade. Then I dabbed China Glaze Desert Sun and Kalahari Kiss with a piece of Saran paper.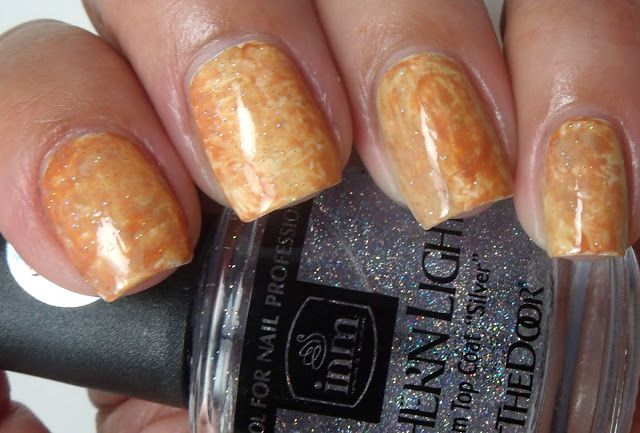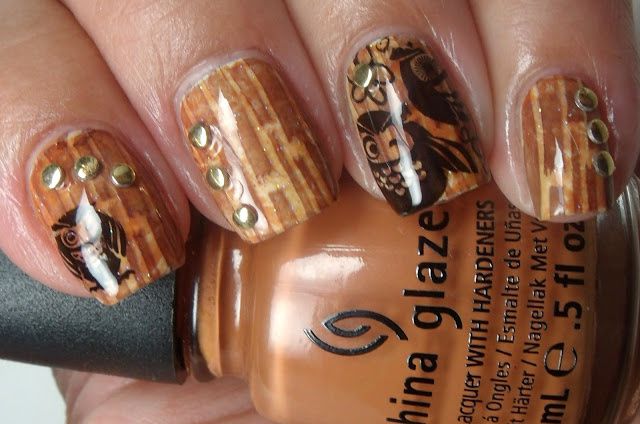 For the design I stamped using the image plate from Bundle Monster BM309 with China Glaze Pray Tell and special polish in black. I added some dimension to the manicure by applying small round studs.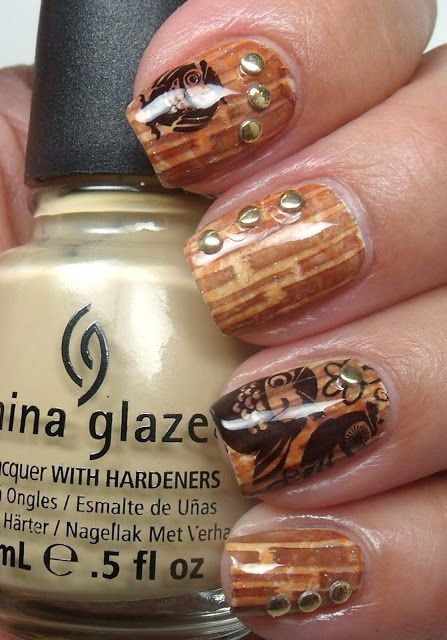 Thank you very much for watching, It was a pleasure to be here today.
So what do you think? Very clever, right? Carolina does really good  stamping manicures and they are always really good! Here is the link to her blog once again: http://www.coloresdecarol.com/