The Best of British Nail bloggers for the past week!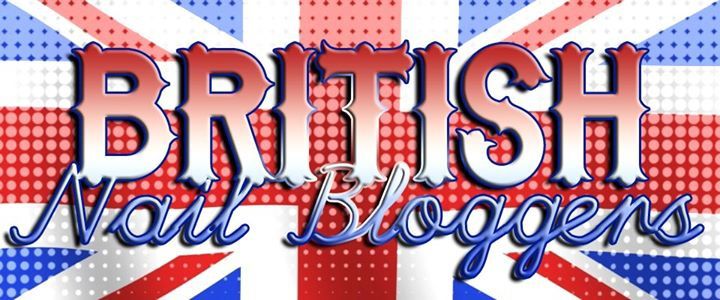 Lou is back from her holiday and is showing off her new Chanel Nail Polish in a rare glimpse of the British Sunshine
Emma accidentally signed up to two nail challenges this month, so there will be lots of posts up on Imagination In Colour, including herAntique Nail Art post, amongst others!
Sam at Polished Art produced a special Teal Tuesdays manicure for Ovarian Cancer Awareness.
Lyndsay from Pie's Eyes went under cover this week with her Camouflage Manicure and liked it so much it stayed on most of the week with the addition of a matte topcoat.
Claire from nuthin' but a nail thing is all over the 30 Day Challenge and kicked off Day One with a Ladybird Manicure to cover off "RED".
Ruth relives school and tries to 'do the math' with her Blackboard-inspired nails this week!
It's been a busy week over at Polished Criminails, so let's take a look back at the last 7 days of the 30 Day Challenge!
Jo decided to take on the 30 Day Challenge this Month and is having tons of fun painting her nails a different colour every day!
September is Polycystic Overy Syndrome (PCOS) awareness month what better way to raise awareness than a manicure! And that is just one of the manicures on Enigmatic Rambles' blog this week!
Wendy from Wendy's Delights has made her own Water Decals for the September Polish Day themed Geometry
Charlotte from Charlottes-nails tried out some crayon nail art for the start of the Fall Into autumn Challenge.
Lucie from Lucy's Stash is experimenting with the 'ikat' pattern featuring Zoya Designer polishes! Check it out here!
Steph from Never Mind Suzie may be far away on her holidays so here's her holiday nails hope you're having a great holiday Steph
PrettyKittyClaws has had a blog makeover and did a Tape mani with the new KiKo holographics!
This week Nada turned 19 and to celebrate she did birthday nails!!! Enjoy this wonderfully simple manicure!
Laura at She Who Does Nails has been working on the 30 Day Challenge and particularly liked her piano nails!
The 31 Day Challenge started on The Crumpet this week, as did another awesome Giveaway featuring indie polishes
Kerrie's 300 follower giveaway over at PishPosh and Polish is still running and while you are there you should check out her Geometric Nail Art
Kerry does fimo for back to school with China Glaze Ruby Pumps!!
Sarah Louise creates some cheeky Bactiera Monsters , don't forget to enter her 2000 follower giveaway =D - Good Luck xox
Vic has done her first leopard print mani but it's orange, blue and gold. Leopard print nails are her new favourite but she's on a mission to never use the 'normal' colours.