HJ Manicure Festive Collection polishes - Review and swatches
Hello lovelies,
Today I am trying a completely new brand to me. It's a British brand called HJ Manicure. I think it's really important to raise awareness of new brands.
About the brand: "HJ Manicure is a new luxurious boutique nail care range which launched in early 2009, by London based session manicurist and model Helen J. Helen has created a range of on trend nail colours, which she uses on many of her shoots as a session manicurist. HJ Manicure polish is professional, long lasting, easy to apply and quick drying."
Before lovely Helen, the creator of the brand, contacted me I've never heard of the brand. I was very happy to try something new. I got sent set of three mini polishes in a lovely gift box. The gift box is a good quality, matte and with silver logo on the lid. Polishes sit in a black foam insert. All three polishes come from the Festive collection for Christmas 2012.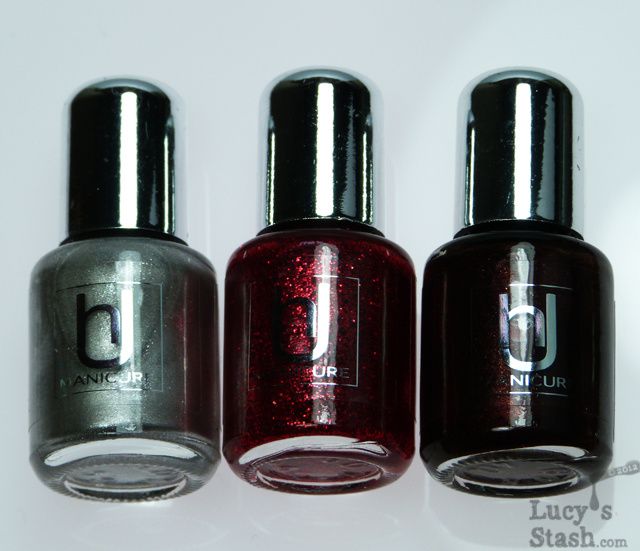 Disco - deep brown shimmer with red undertones. When I looked closely at the colour I've seen some purple, copper and gold shimmer as well. The formula of this polish was very good. It applied nicely despite it being a bit thicker. I wasn't disappointed with the pigmentation either - it was almost one-coater but in the end I have applied two coats. The finish is smooth and shimmery and I didn't experience streaking. It also dried reasonably fast.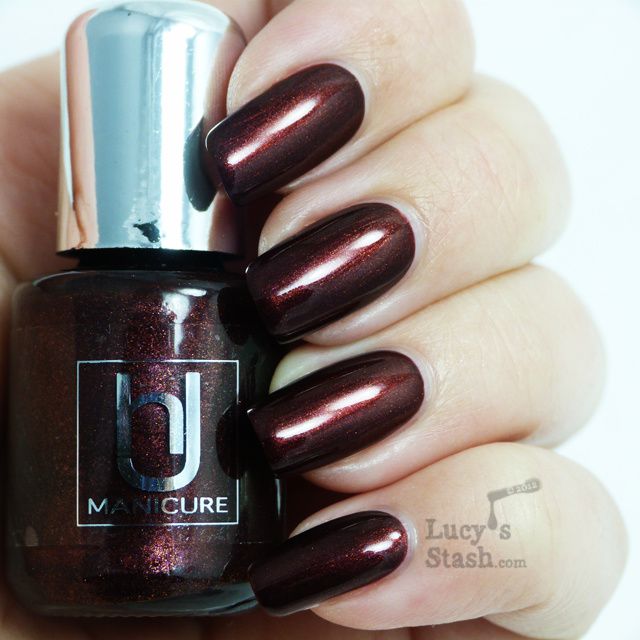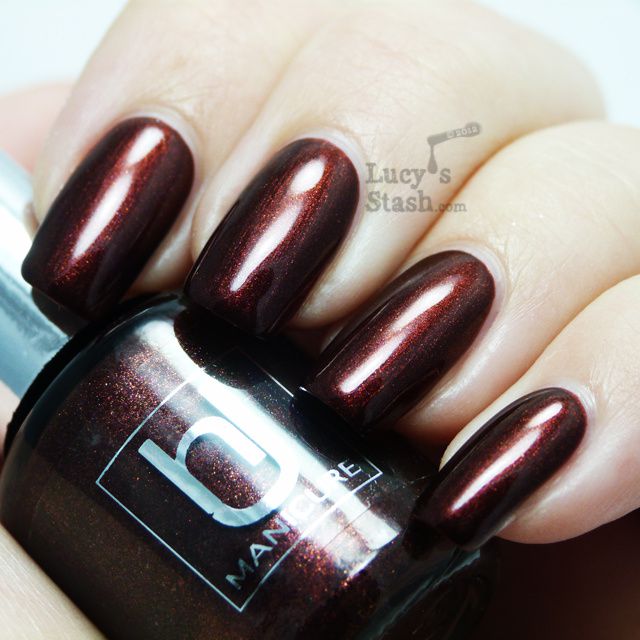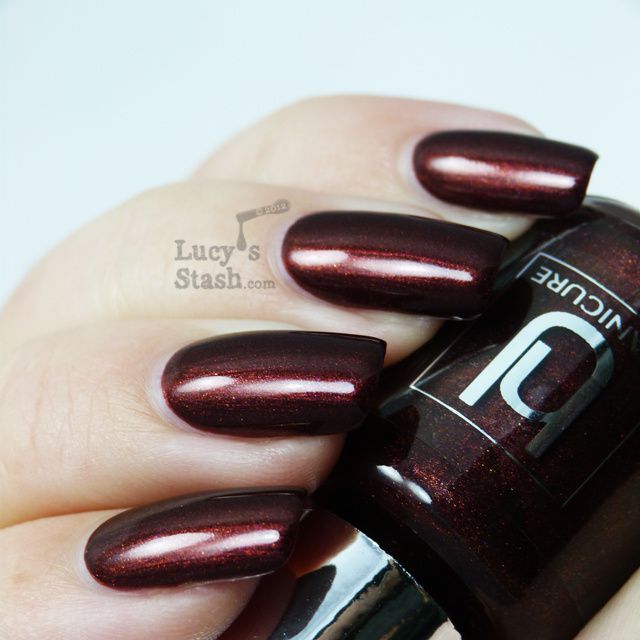 Ruby Red Glitter over Disco - red glitter in a clear base. The bright festive red is really pretty but it's not a unique glitter polish. I have a slight problem with the formula - it was really thick so I've done only gradient tips instead of painting the whole nails. On the other hand the bottle is packed with glitter so the coverage is excellent and if you have a nail polish thinner you might not mind the thickness.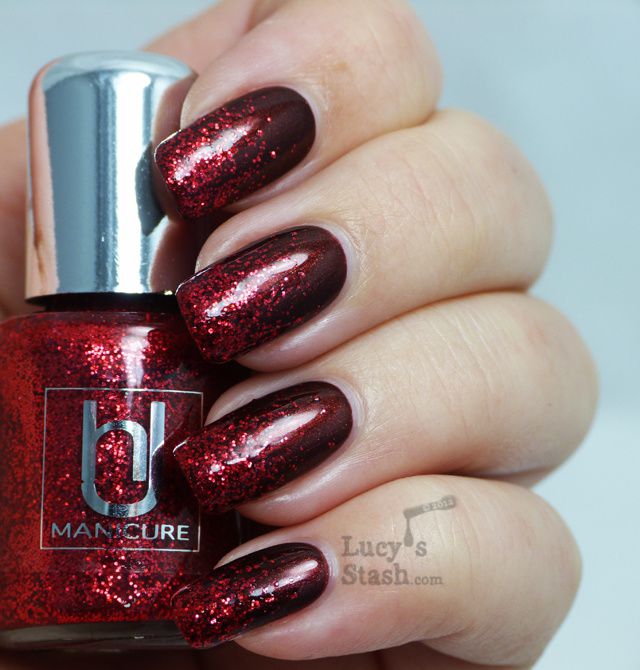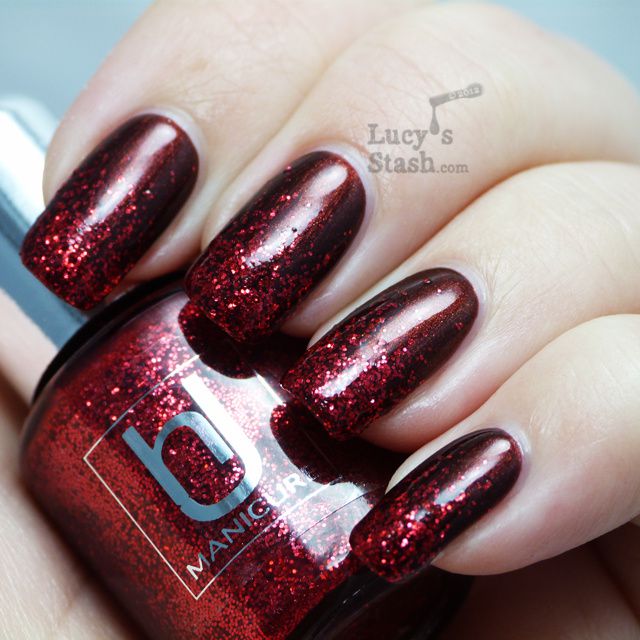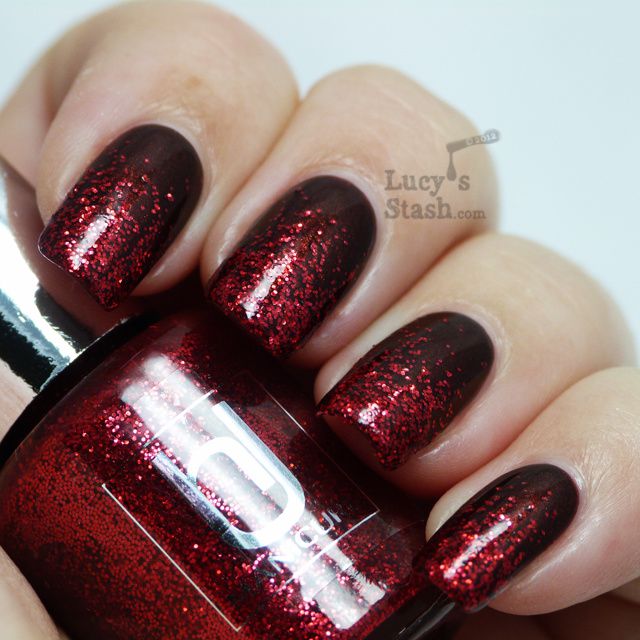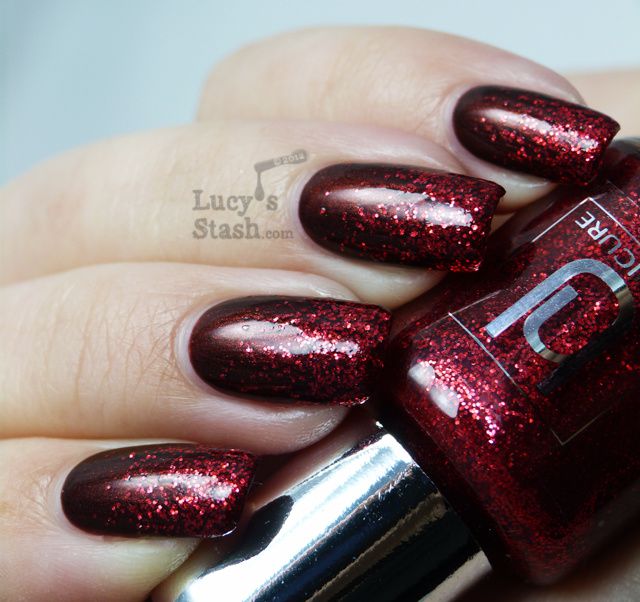 Ice - silver metallic polish with shimmer particles. Again this is not unique shade but it's a very nice silver. I can imagine wearing it to the party. It applied very nicely and it dries smooth. The formula wasn't thick and I have experienced streaking. One coat of topcoat does blend the streaks a bit. The polish dried fast.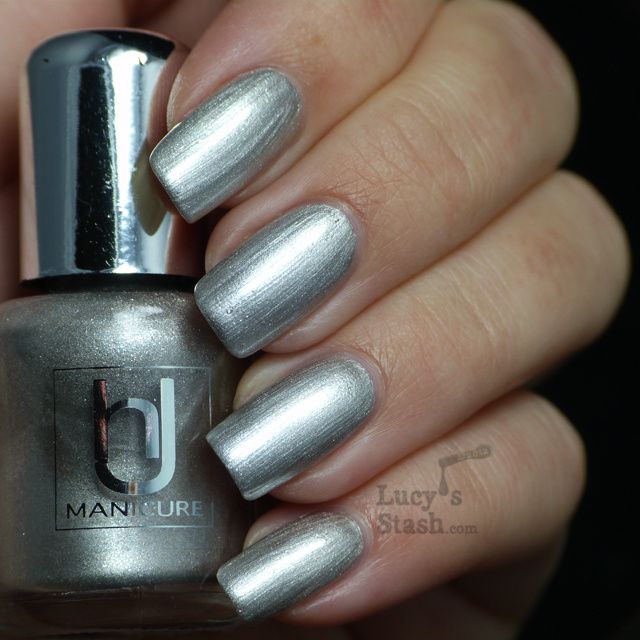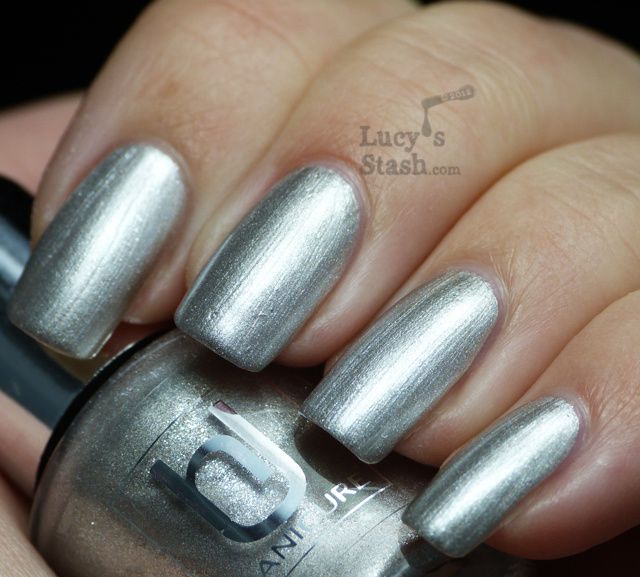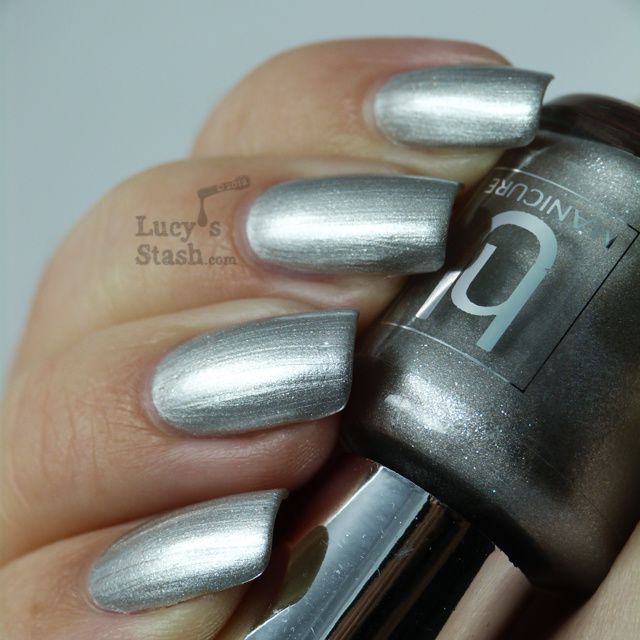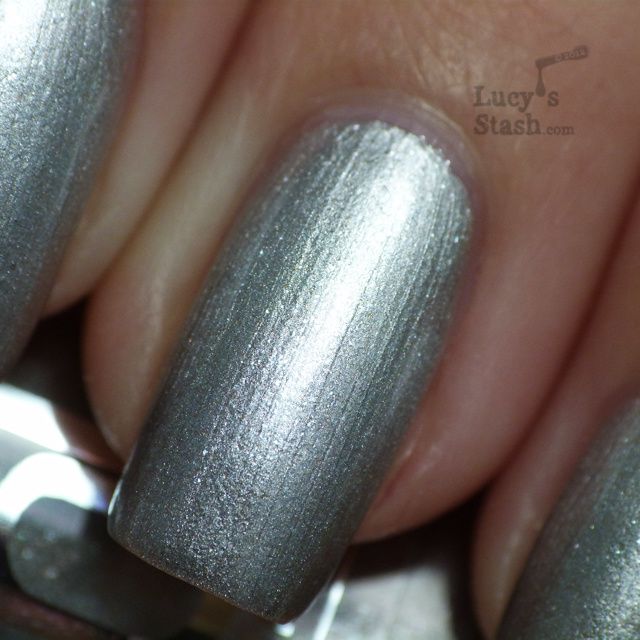 I didn't know what to expect from this brand but in the end I was quite pleased I've got to try it. Generally the formulas were good and I liked the variety of finishes. As I've said above, the only thing I was disappointed about was the thickness of the glitter. I'm looking forward to see more collections coming out in the future. I've checked out some older collections and they look pretty good.
HJ Manicure polishes can be purchased at http://hjmanicure.com The full-sized bottle is sold for £9.50 (15ml) and the mini bottle is sold for £4.50 (5ml).
Have you ever heard of HJ Manicure polishes or tried it? Let me know what you thought.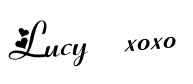 *These were provided for a review