Mont Bleu products - nail files, earrings, tweezers, pen!
Hello lovelies,
I got few more beautiful goodies from Mont Bleu, Czech producer of glass and crystal jewellery, nail files and other products that they decorate either with Swarovski crystals or hand paint. It was a surprise package that I got just after Christmas and I want to show you what I got.
You can check out a proper thorough review of the nail files that I've done a while ago HERE. I still use the files every time I do a manicure and they are still perfect!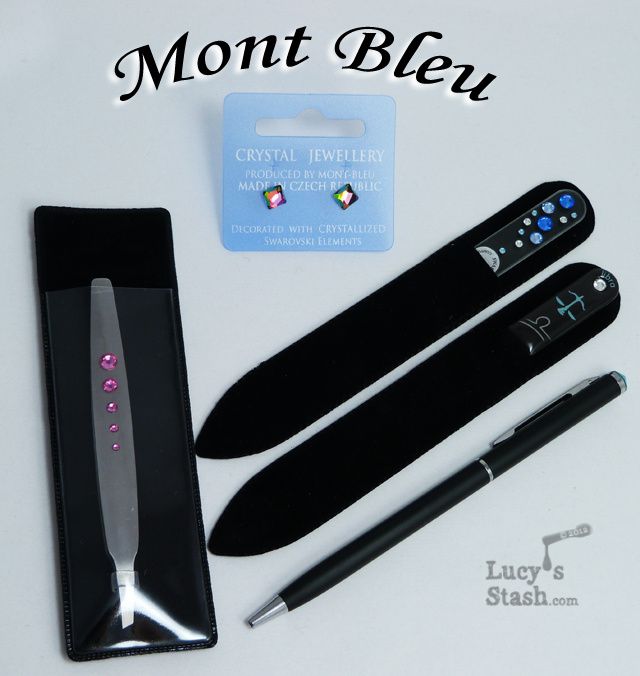 This nail file has rounded ends and has very fine 'grain'. I will be using it at the end of filing my nails to 'seal' the edges so my nails don't split. Since I started to use glass nail filed at the end of filing my nails I had no splits so it worked for me.
Official description: Glass nail file hand decorated with crystals "Waterfall Clear - Blue". Length 135mm (5.32 inches). Made with SWAROVSKI® ELEMENTS.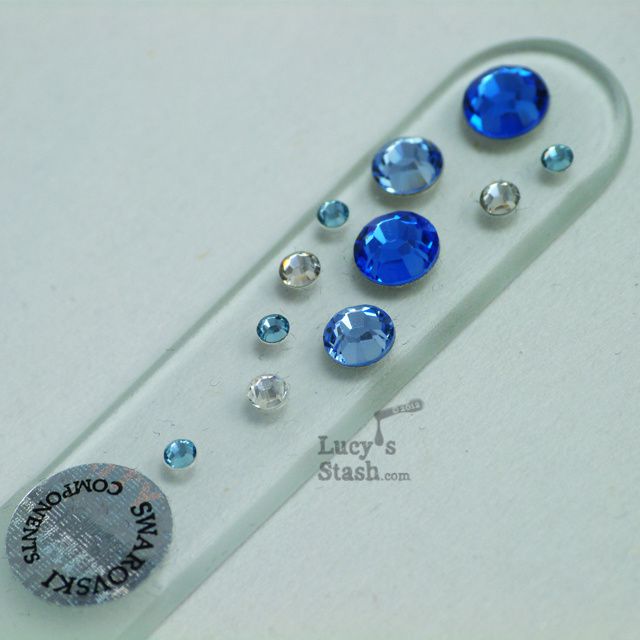 This next item was very thoughtful because I got nail file with my star sign - Libra :) I think I might gift this one to my mom as she's Libra too. It is the same quality as the previous nail file and it has one clear crystal at the top. The handle is something like clear smooth rubbery plastic, don't really know how else to explain it :)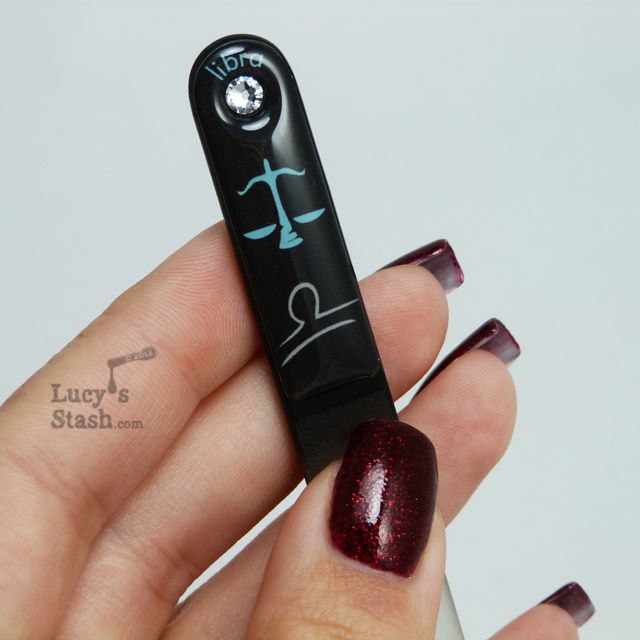 Then I got these gorgeous little earrings that I absolutely adore and I've been wearing them since. They change colour on the facets depending on an angle. I've tried to capture it in the photographs below.  The crystals are again Swarovski. I've browsed their earrings range and some of them are really nice and also inexpensive.

Official description: Austrian Crystal earrings "Crystal Vitrail Medium", covered with hypo allergic metal, crystal size: 6mm/0.24 inches.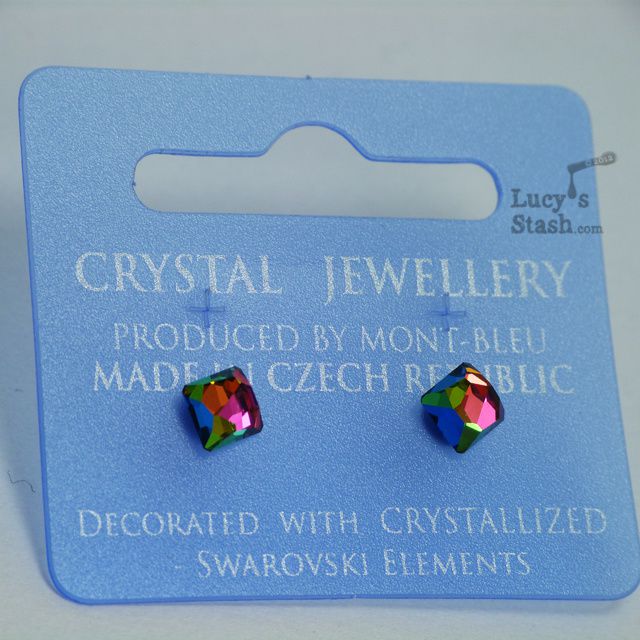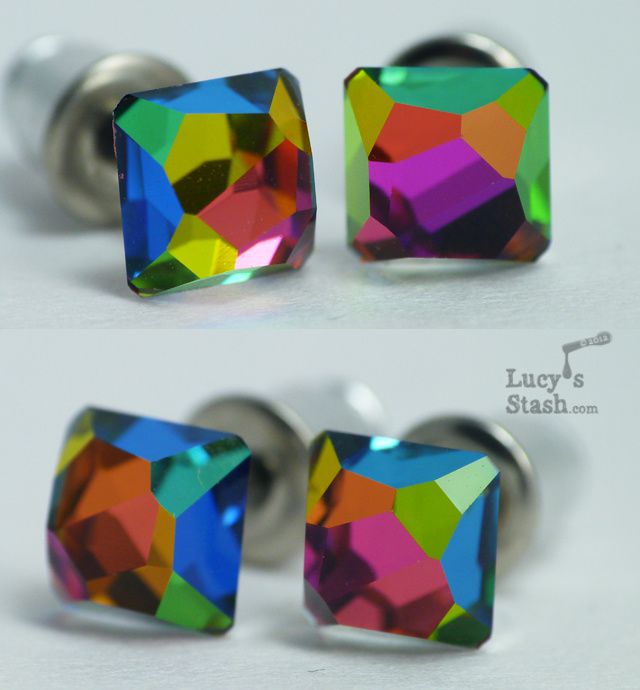 Mont Bleu also produces decorated pens. This one is matte black, nice slim and sleek with big turquoise crystal on top.
Official description: Black automatic ball pen, decorated with turquoise Swarovski Elements. Changeable refill. Size: 13cm/5.11 inches.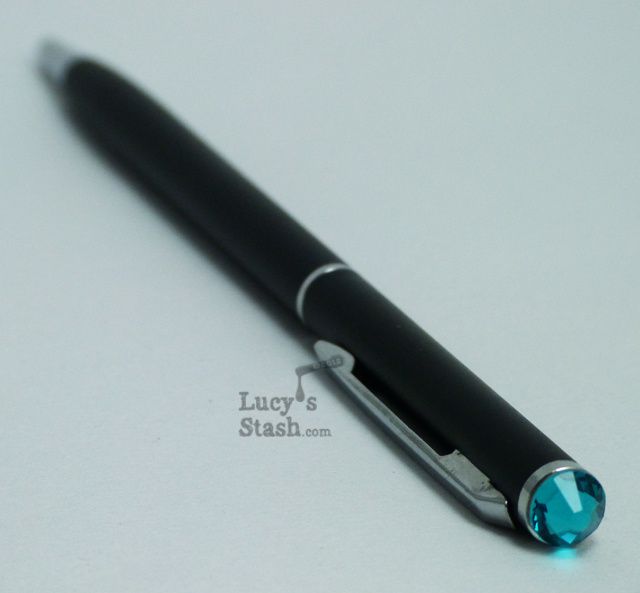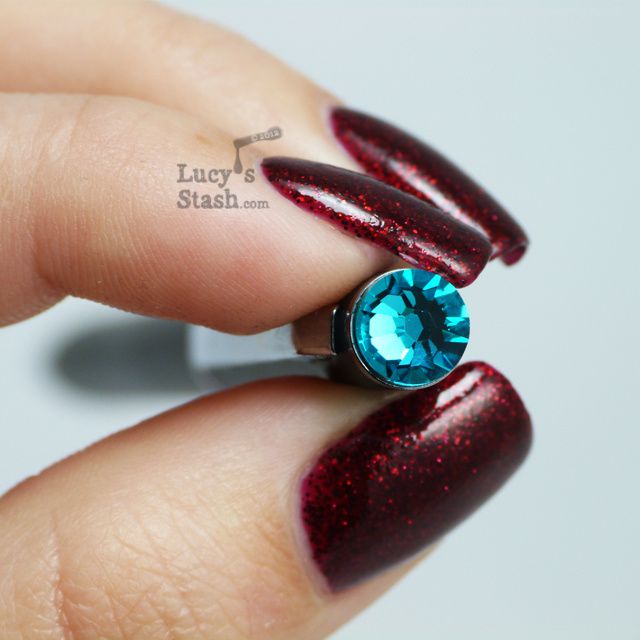 And last but not least - stainless steel tweezers. I got these cute tweezers with pink crystals that came in black velvet case. I've already tried them and they work great. I usually use my Tweezerman tweezers but to be honest I like these very much!
Official description: Tweezers hand decorated with Swarovski crystals. Slanted tip for perfect eyebrow shape. Made from stainless steel.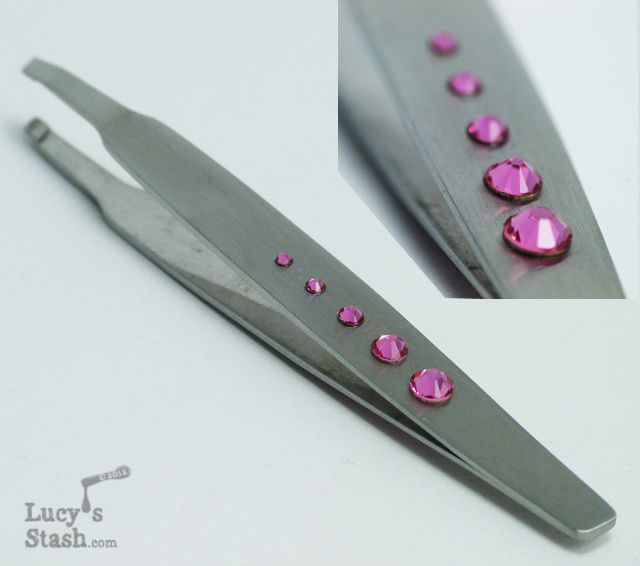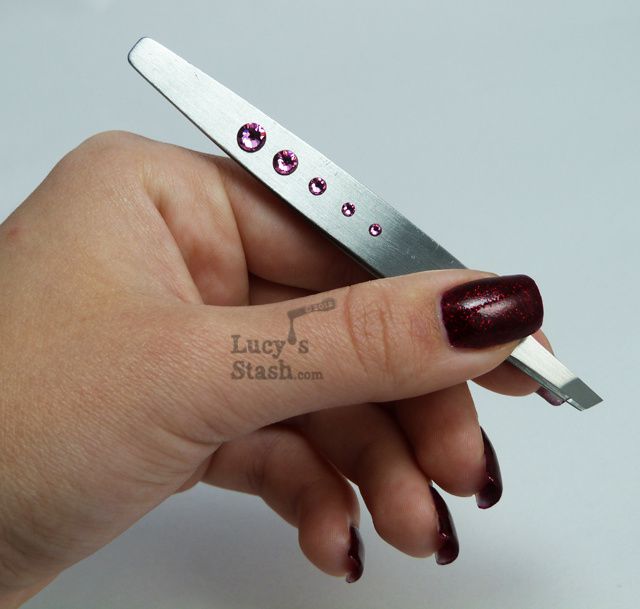 If you'd like to check out Mont Bleu products visit their e-shop, I have only great experiences with them. There is a discount code BLOG that is still active so don't forget to enter it and save yourself some money.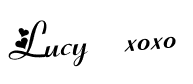 *These products were sent to me by the manufacturer