'Dripping Nails' with Zoya Lovely collection polishes
Hello lovelies,
I've finally done another dripping nails, this time with Zoya Lovely polishes (reviewed here). I have done dripping nails back at the beginning of my blog in 2010 and they were just horrible so I won't even link to them :D 
I have used following Zoya shades: Piaf, Gie Gie, Julie, Blu and Neely.
Firstly I painted my nails with two coats of Piaf. Then using large dotting tool I've created the 'drips'. Then I've used black acrylic paint and thin brush to outline the shapes and added white highlight.  All sealed with topcoat.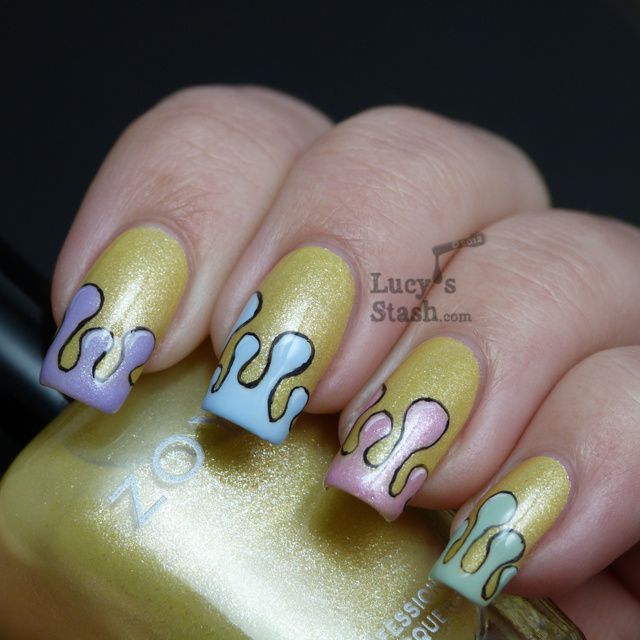 What do you think? Would you wear nail art like this?
*The Zoya polishes were provided for review