Nails Inc. Bling It On Black Leather & Skulls set - Review and swatches
Hello lovelies,

I'm sure you've all already seen the Nails Inc. Bling It On Black Leather & Skulls set which is spot on trend right now! That's why I was so excited to be able to review it. It contains Leather Effect polish in Noho with leather effect cap, four crystal skull embellishments, nail glue and orange stick. There's also 'Tan' and Rebel' version of this set available. The Rebel set looks really good too!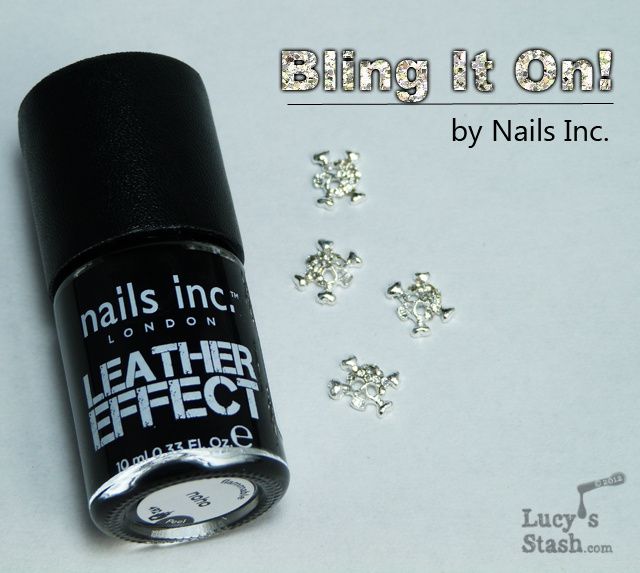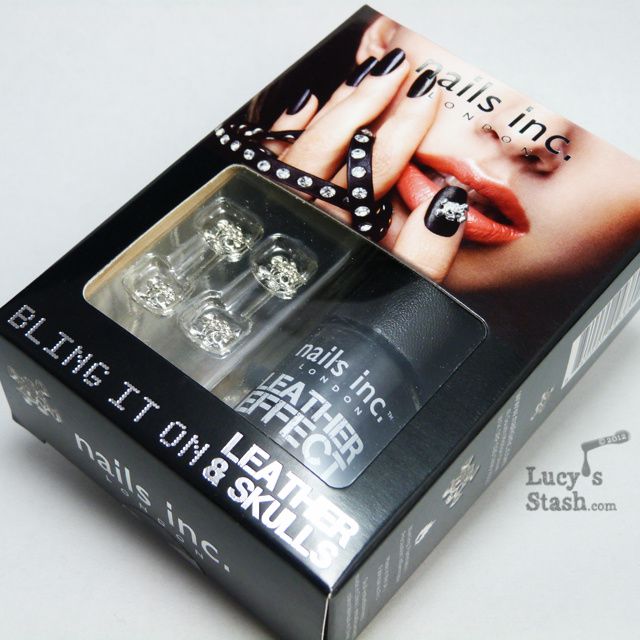 Instructions at the back of the box might come handy...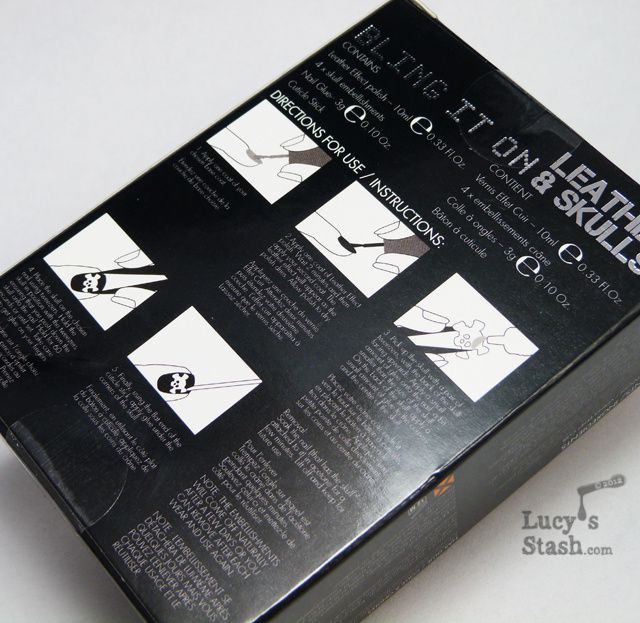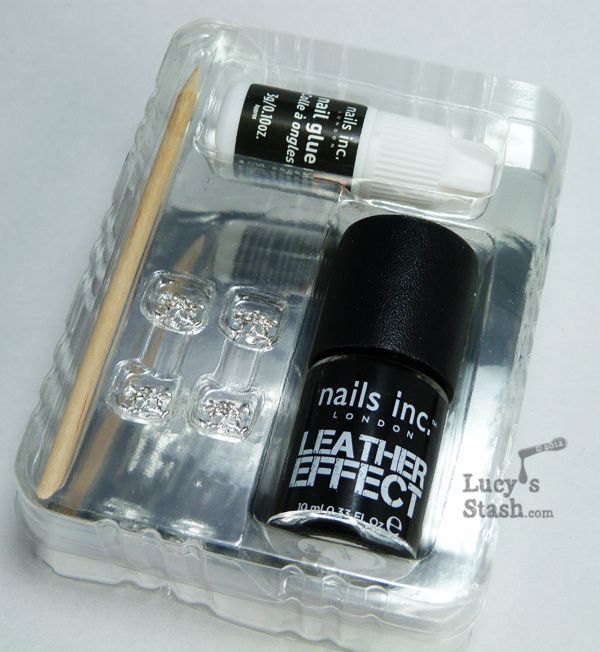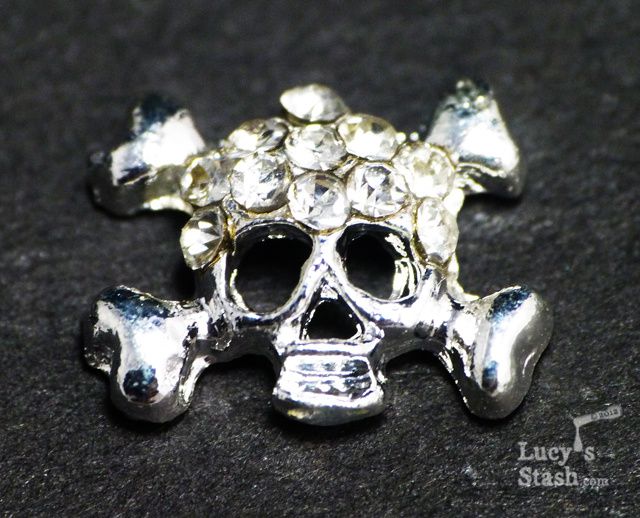 Noho - chic black leather effect polish. It applied very easily just like you would be applying any other polish. I would have thought that the formula would be thick due to lots of particles but it's not thick at all. It however could be slightly more pigmented. I have applied two thicker coats to get full coverage without any light patches. I think one coat of Noho could be applied over black polish and it would work just fine too.
The finish is nicely textured, like grainy. It is not sharp at all in comparison with e.g. OPI Liquid Sand polishes. The polish dries within 10 minutes to the point where you can touch it without ruining it. But since there's no topcoat to be applied it does take a little bit more time to dry properly. The removal is easier than glitter polish but it's not as easy as regular creme shades if you know what I mean ;)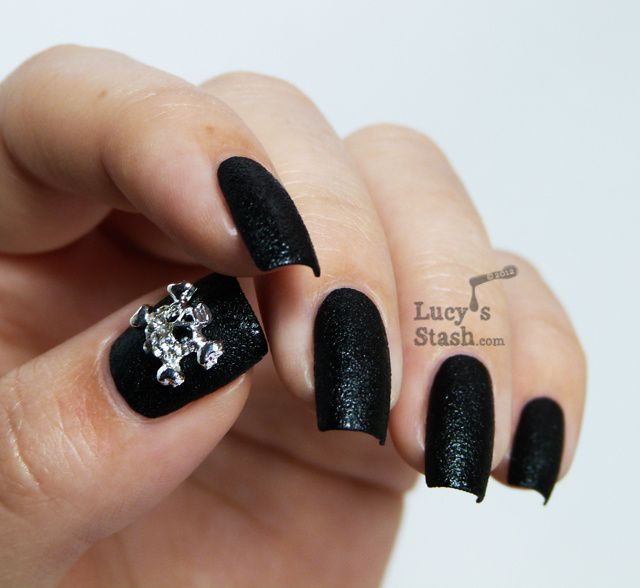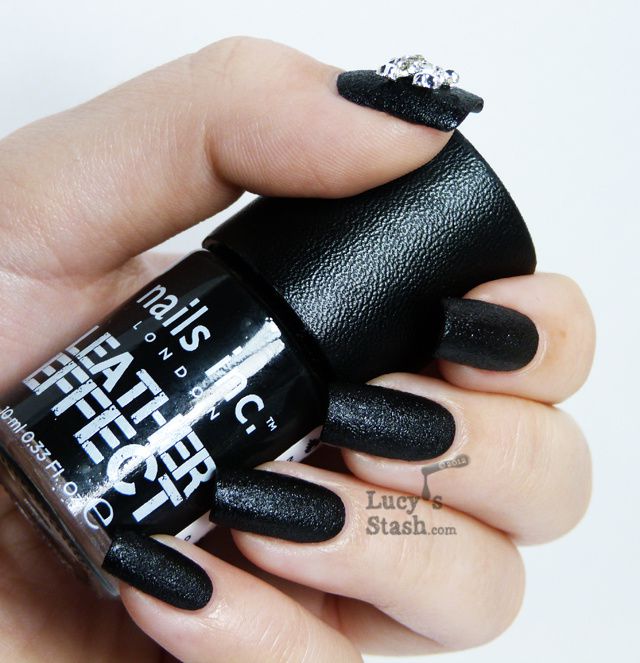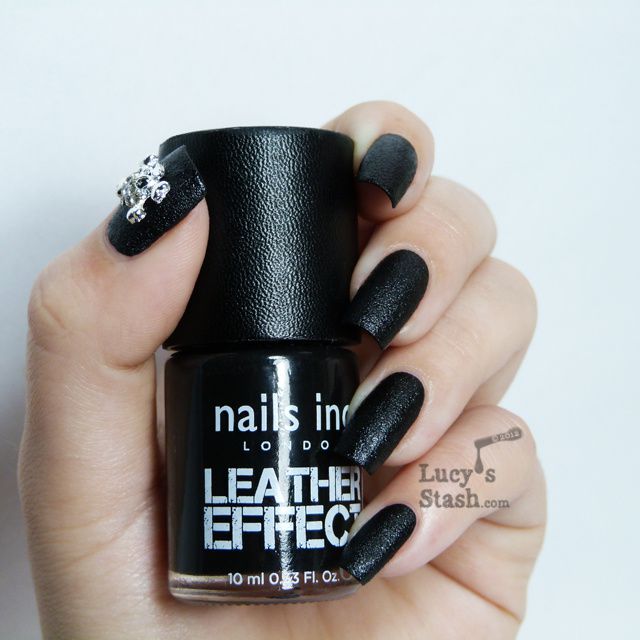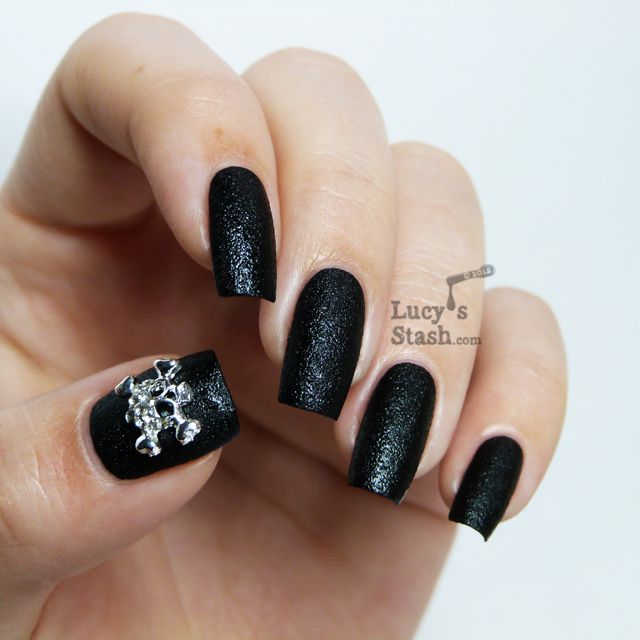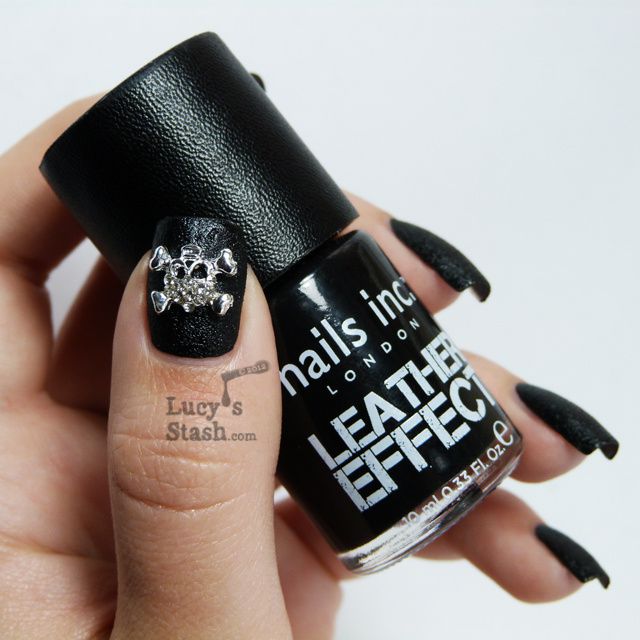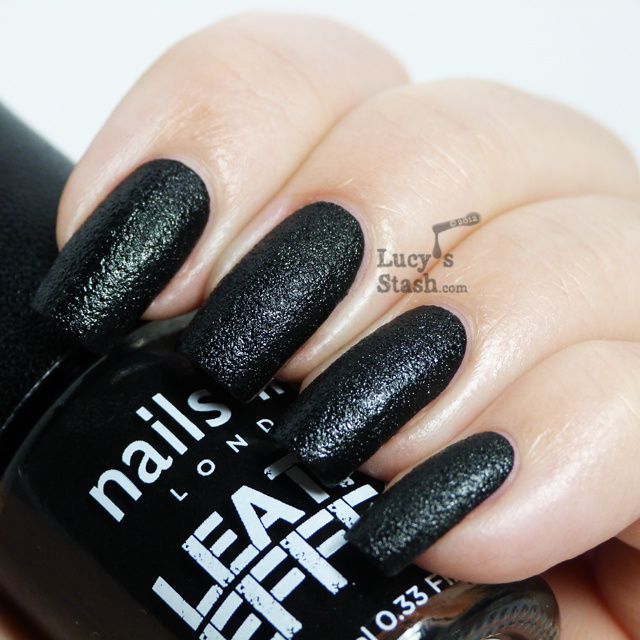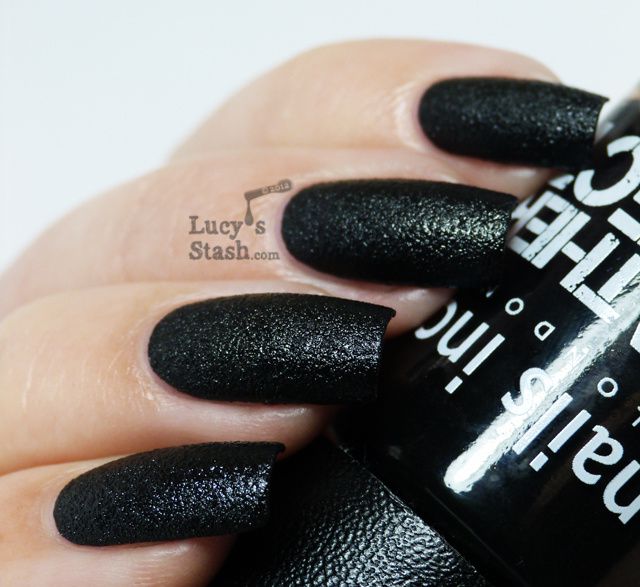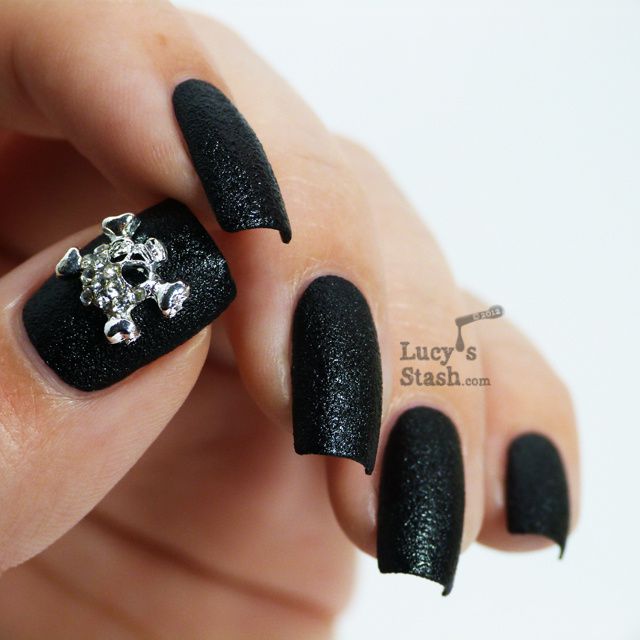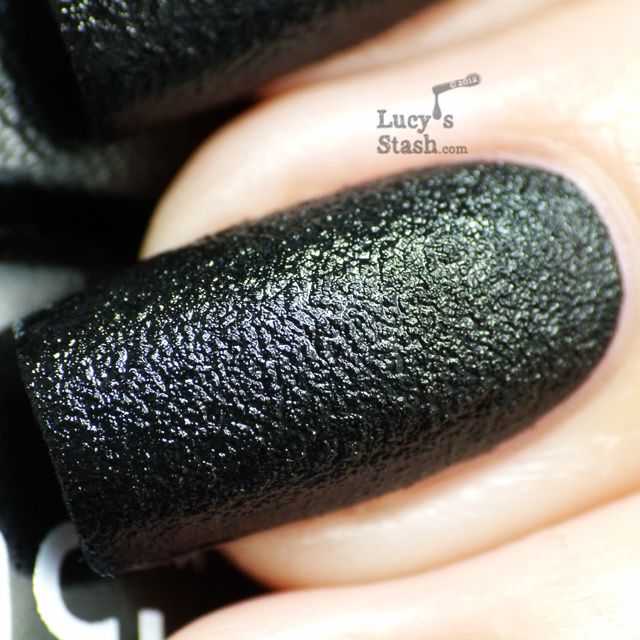 I usually don't wear plain black polish but this one just made my hands look like I'm a rock chick! I was very pleased with the final result and I'm starting to eye the Rebel set which includes rhinestones in addition. Simple nail art with this polish is coming tomorrow!
So where can you get the Bling It On Black Leather & Skulls set and the other sets? Shop Nails Inc. Littlewoods and at Nails Inc. website. I think Sephora US carries these as well.