...what day you ask?
It's three years Lucy's Stash blog anniversary!
Three years ago on 2nd February 2010 I

've posted my first blog post on this blog.

I'm so happy I'm still here and able to share my

addiction

after three years and that I still have ple

nty of ideas!

I want to thank all you who visit, read, comment,

send me emails,

send me polishes for review and support my addiction. I am planning a giveaway throughout march but need to yet purchase prizes and figure out if I'll be able to ship internationally. 
Big thank you!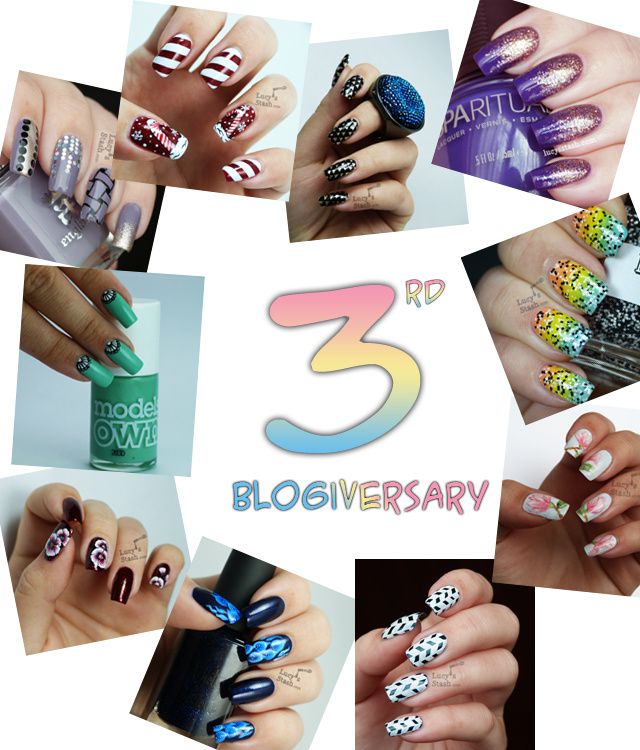 Also I am so excited to tell you that I have been featured in the 'Nails On The Net' section in the Scratch Magazine, only the biggest UK magazine for nail professionals! I'm over the moon!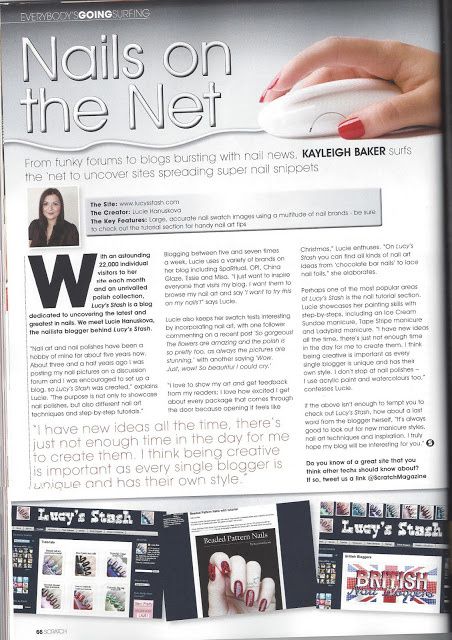 Hopefully soon Lucy's Stash will go through a design makeover so even more exciting news!
Thank you for stopping by and stay tuned!