Color Club Miss Bliss - Review and swatches of the Halo Hue gorgeousness
Hello lovelies,
this polish is so gorgeous that I've made many, many pictures! Click on the Read more button to see one of the most beautiful holographic polishes out there!

When Color Club released promo pics of the Halo Hues collection I was excited a bit. Then I saw real life blogger pics and I was very excited! Then I went to a beauty exhibition in London, saw them in person and fell in love with them! I picked up 6 Halo Hues polishes and this one is the first of them I'll show you...
Miss Bliss - light pink holographic polish. I kept looking at my fingers, that's how beautiful this polish is! It has good formula as well. I'm wearing two coats which provided enough coverage. Application is always tricky with holos. It dried very fast so I had to work fast and apply thicker coats. Despite the fast drying, I didn't experience any patching (which I did with the China Glaze Hologlam polishes).  I really like the result so prepare for pictures spam!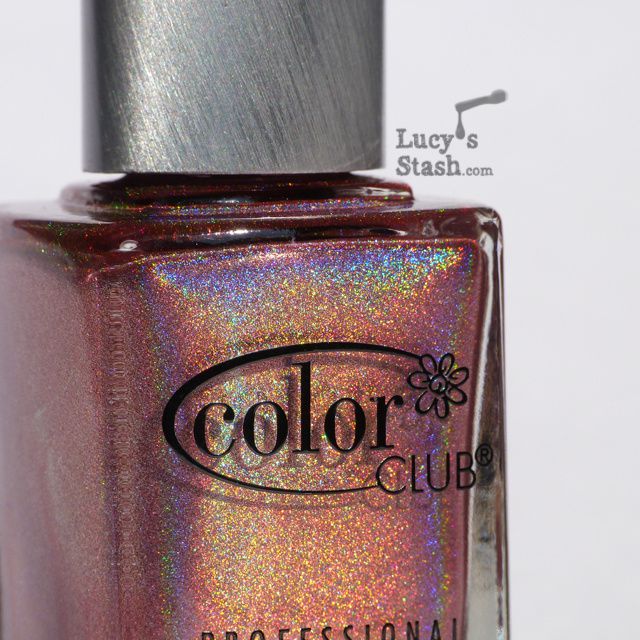 This is the Miss Bliss under artificial light (daylight bulb). The holographic effect is not very strong under this light but in my experience some other bulbs do simulate sunshine quite well.