WingDust Seaweed Salad and Spring Has Sprung - Review and swatches
Hello lovelies,
I don't have a special St. Patrick's Day nail art (I just didn't feel it, sorry) but I will show you two green shades by WingDust! Stephanie, the creator of the WingDust polishes creates some stunning shades (more coming soon) and she will be re-stocking her Etsy shop soon so stay tuned! You can 'Like' her Facebook page for updates and as a big bonus you can use code STASH20 for 20% off next time you shop! I got these in mini sizes for a review so check them out!
Seaweed Salad - green jelly base with green, gold holo and white glitter. This polish is juicy! I really like the jelly squishiness and the glitter in it but because of the jelly formula I needed two thick coats. I could still do with third coat though... The formula is slightly thicker but it applied well. I've applied Seche Vite top coat so the drying time was good.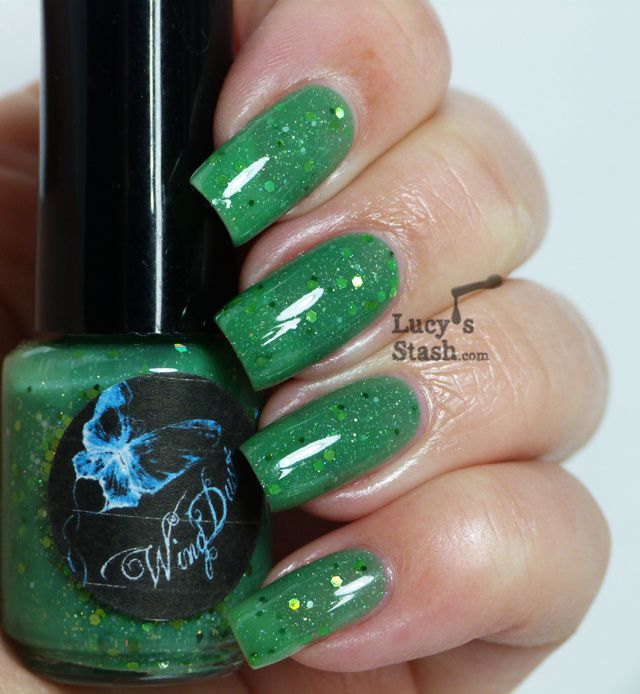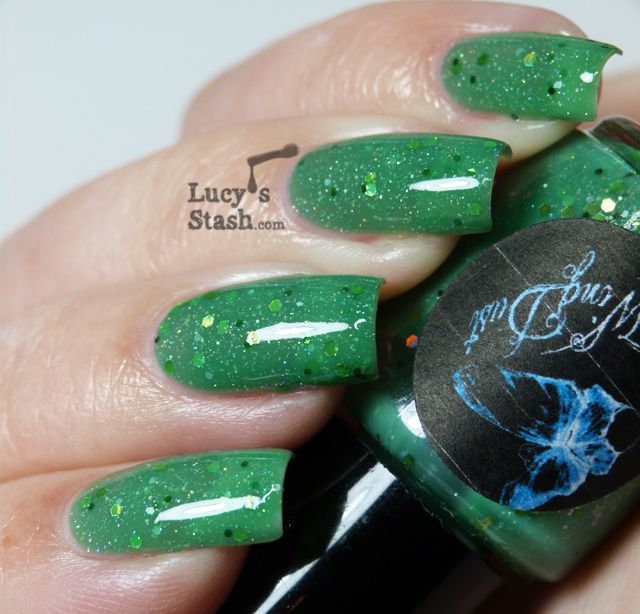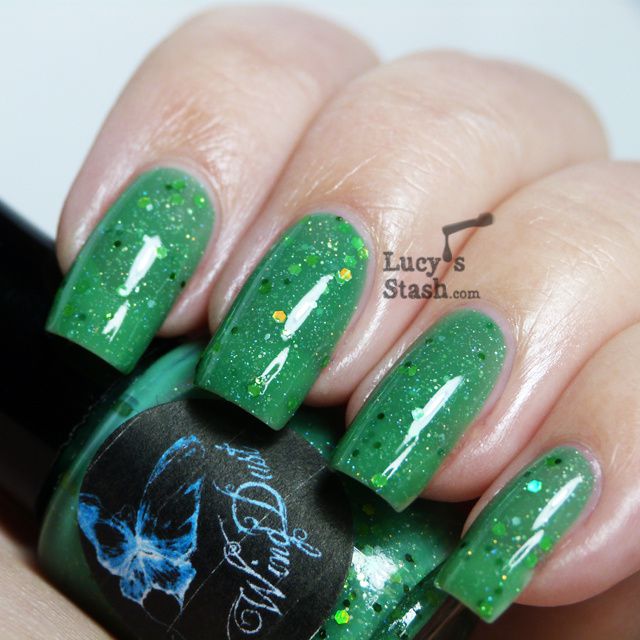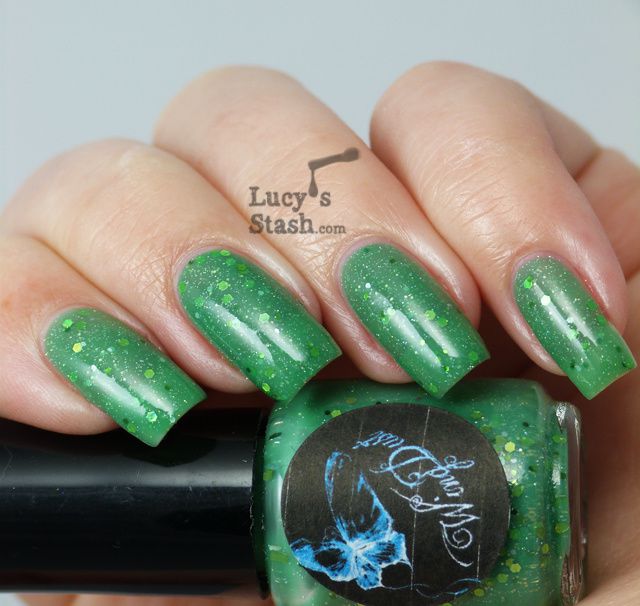 Spring Has Sprung - green shimmer base with touch of scattered holo and bigger gold and blue particles. I found the formula to be on the thicker side as with the previous polish but it applied nicely It's also well pigmented as I needed two coats for prefect coverage. It dried fast but slightly gritty so it was necessary for me to apply topcoat (which I'd do anyway).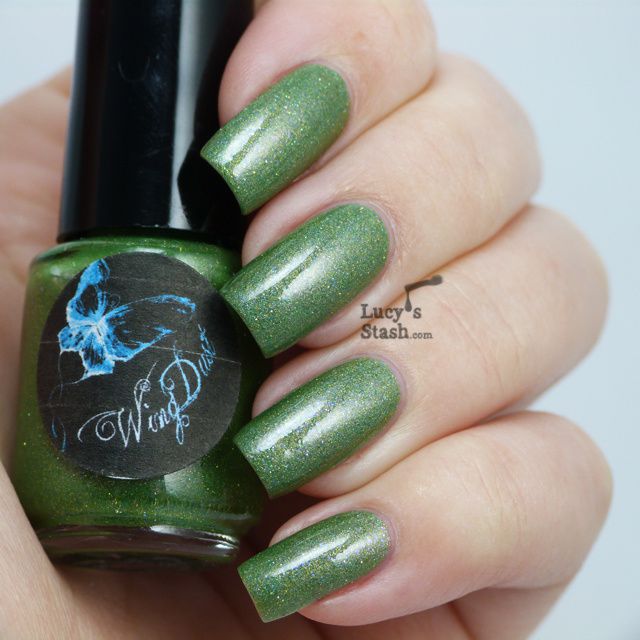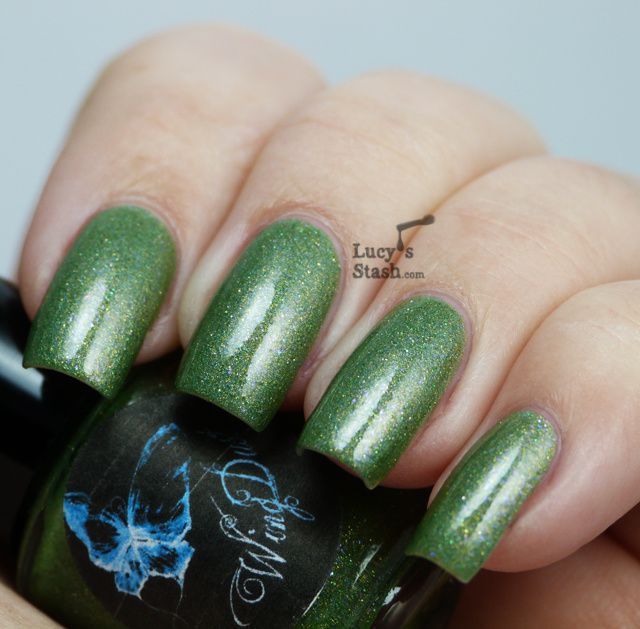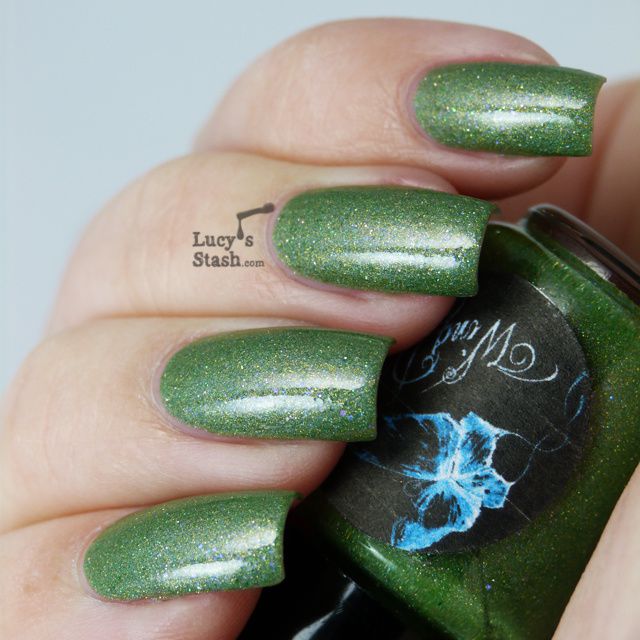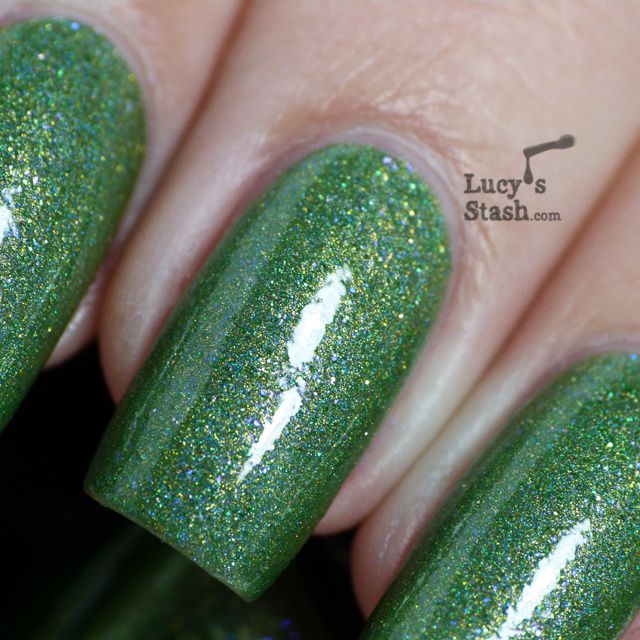 I've tried quite a few WingDust polishes and they are all very pretty and have good formula. These two are not and exception. I'm not into green polish very much but I loved the jelly finish of the Seaweed Salad! As said above, WingDust Etsy shop will be re-stocking soon and you can use code STASH20 for 20% off.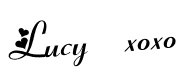 *These were sent to me for an honest review