Darling Diva Care Bear Stare, Caramel Martini and Grumpy Bear - Review and swatches
Hello lovelies,
I've got some more Darling Diva polishes to show you today! You can find the previously reviewed shades here.
Caramel Martini - milky white base with orange, brown and gold glitter. The colour combination reminds me of Autumn and Halloween a lot. The formula is easy to apply and I got this coverage with two thick coats. Next time I'll apply one coat over white nail polish. It dried quite fast but gritty so topcoat is necessary.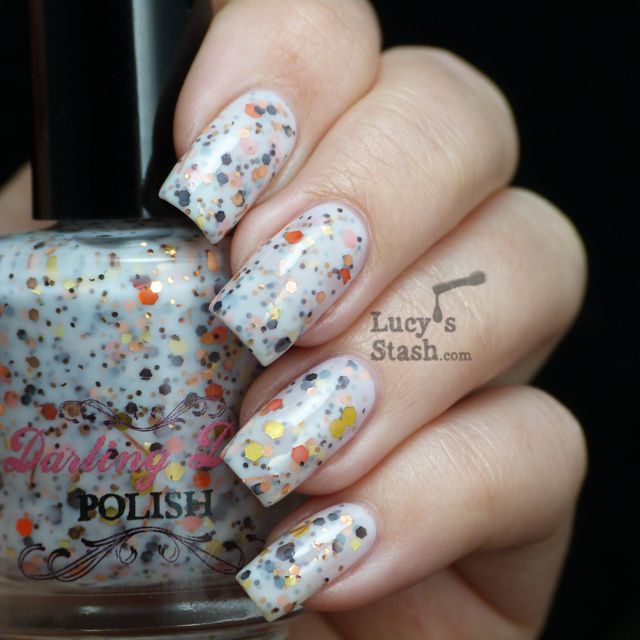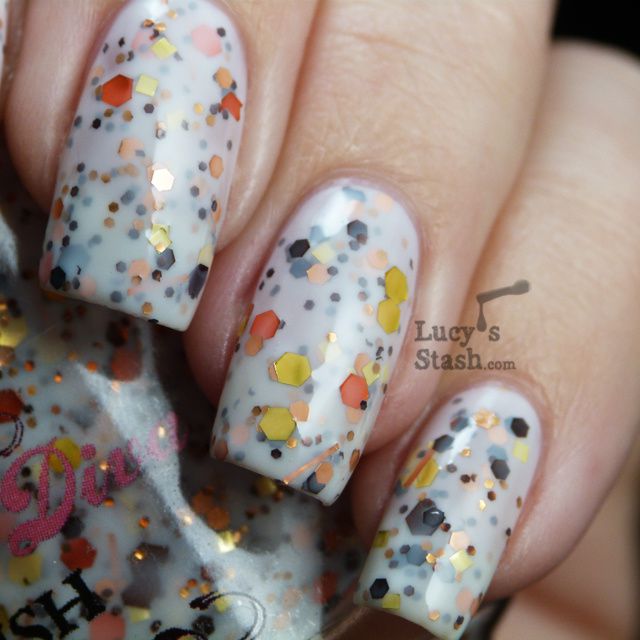 Grumpy Bear - blue-green shimmer base with white glitter and pink heart glitters.Umm nope...didn't like this polish at all I'm afraid. The formula is on the thicker side, little bit glue-ish. It has low pigmentation so it's better for layering than worn by itself but even layered it has its problems. I've had to apply two coats over white nail polish as the first coat was very patchy and streaky. Second coat did even the colour. I have applied one coat over black on the ring finger. The result in the photos doesn't look that bad but the I wasn't happy with the application. If the formula will be improved in the future than I'd be happier with the polish.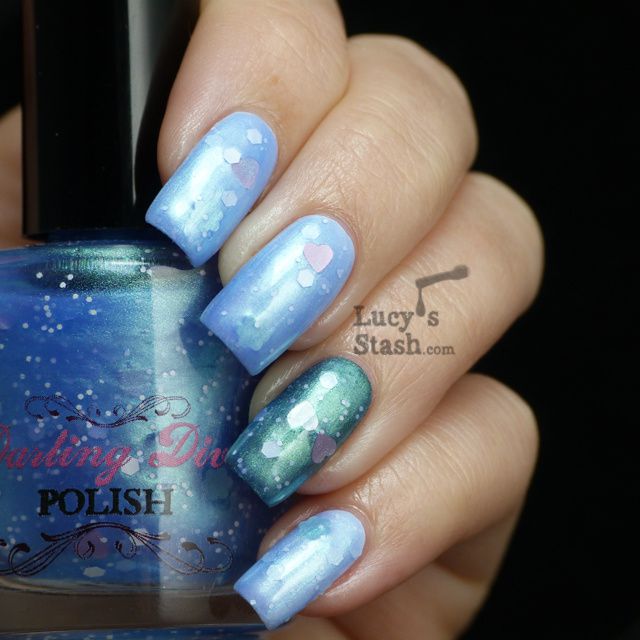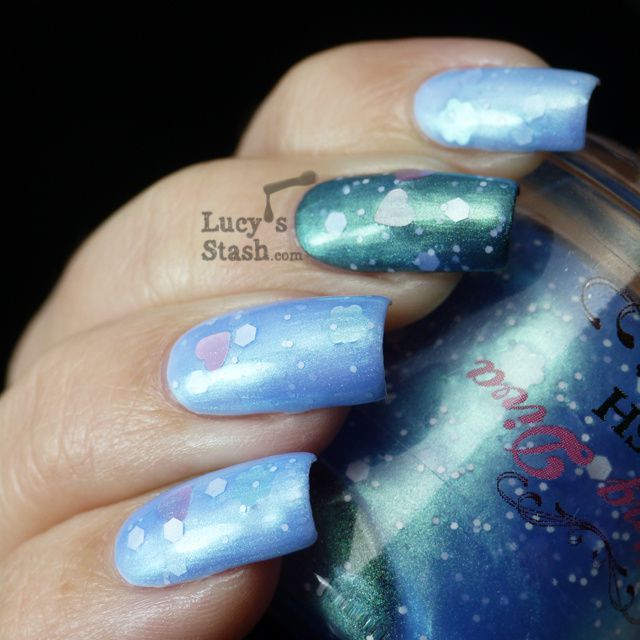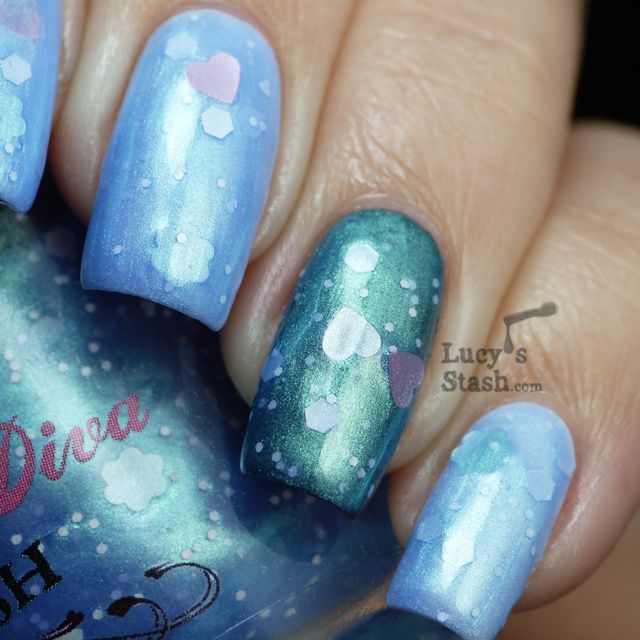 Care Bear Stare - blue iridescent glitters mixed with white, translucent yellow, pastel blue and pink glitter, all in a clear base. Now this one is a winner! I have applied one coat over England Camelot and over OPI My Vampire Is Buff and I love how the glitter mix looks so different! Care Bear Stare over OPI looks very 'Eastery' with it's pastel shades and it drastically change when applied over black. The white and blue iridescent glitter create very nice contrast.
I had no problems formula-wise. It applied nicely, I got very good amount of glitter in the first coat and it dried fast. I had to use topcoat to smooth the finish.
What do you think? Which one is your favourite?
You can buy them at Darling Diva Etsy Store. For updates visit Darling Diva Polish Facebook page.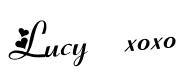 *These were provided for an honest review