WingDust Plum Outta Ideas - Review, swatches and simple stripy nail art with tutorial
*Product provided for an honest review 
Hello lovelies,
What's everybody doing these days? I thought I'll do some more swatching later today but I'm being very lazy so I'll be editing pics instead :) 1,200 of them waiting for editing so that will keep me busy!
Right now I want to show you another pretty WingDust polish called Plum Outta Ideas. It has red-based purple shimmer jelly base with gold, blue and magenta glitter. It went on easily and dried fast. I've applied two thick coats otherwise I'd need three regular ones.It would be easier to layer it over a similar purple though. It dried slightly gritty so topcoat was necessary.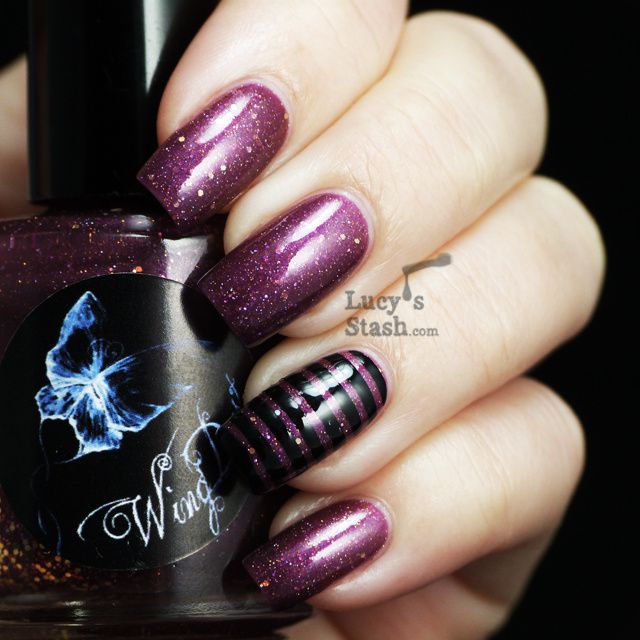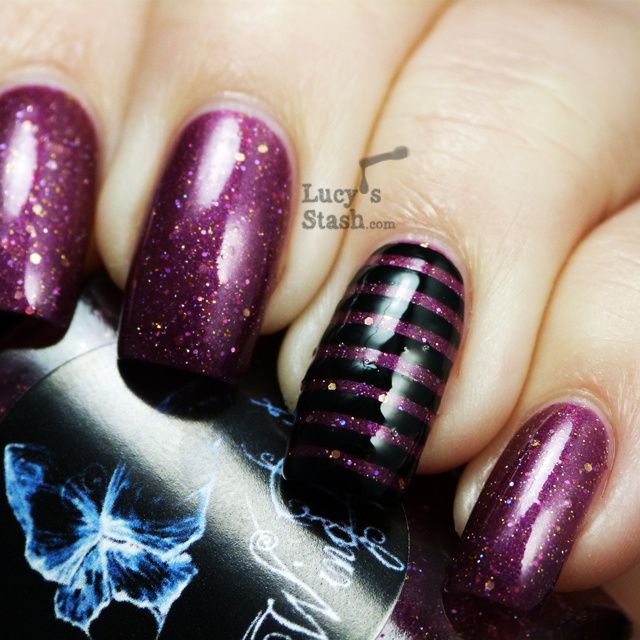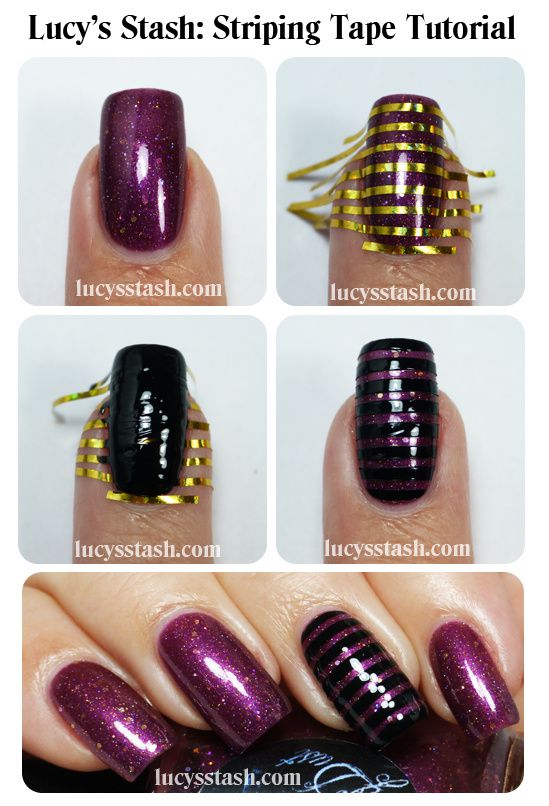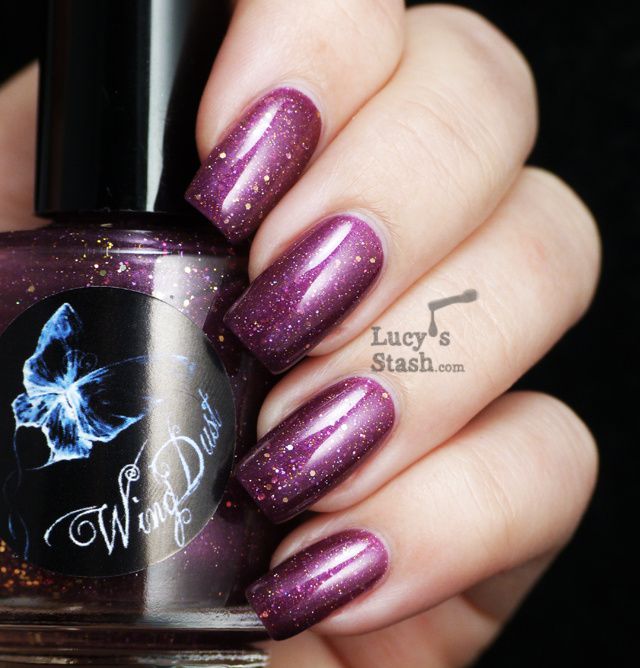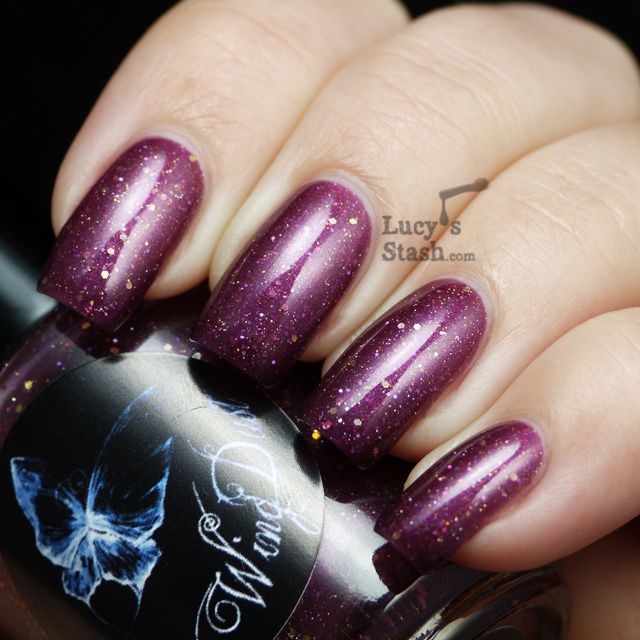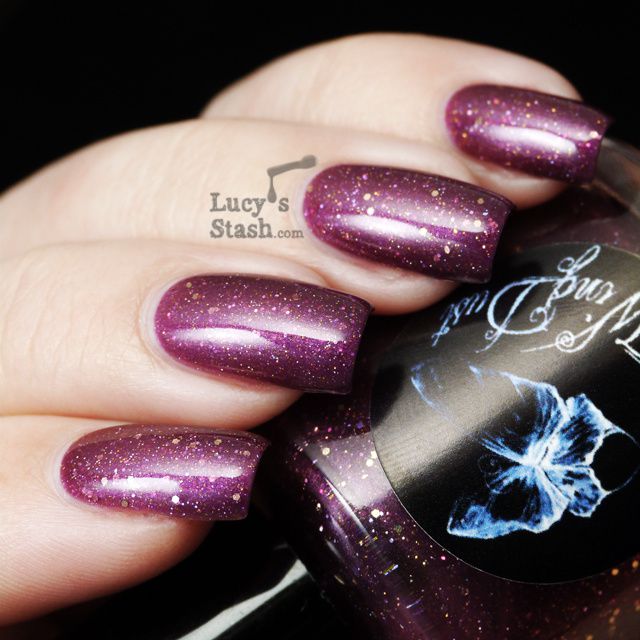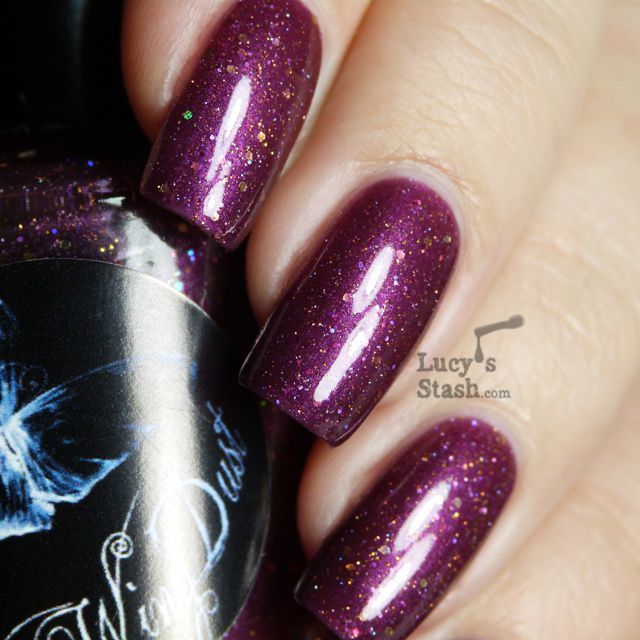 You can buy this polish at Stephanie's WingDust Collections Etsy Store.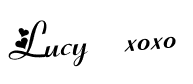 *Product provided for an honest review