Deadly Sins Challenge: GREED! More is more and I am going holographic!
Hello lovelies,
I've got here another manicure for the Deadly Sins Challenge! I went with More is more theme and I think you'll like it ;) The challenge and was put together by Alice from One Nail To Rule Them All and Nail Wish.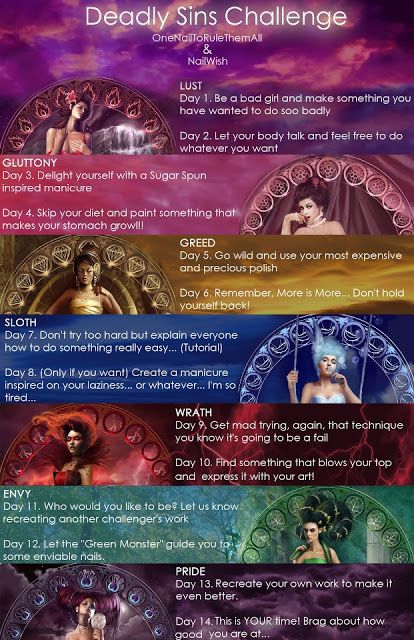 Illustration by
In the end I've chosen to go double-holographic...yeah, there is such thing and no, there's never too much holo effect :D I've used Color Club Beyond as a base and then I've added gradient patches of holographic nail foil.  
Lol how greedy was I?