Marbled tape nail art with tutorial!
Hello lovelies,
I wasn't planning on posting this manicure at all as it's from last summer and the pictures are not up to scratch. But I've posted the first photo on Instagram and so many people liked it and asked for tutorial...and what I wouldn't do for you guys :))
If you still own some crackle polishes, this is a great way how to use them again! If you recreate please link back to me or tag me so I can check it out! I love to look at re-creations of my manicures :)
I have used Illamasqua Ruthless, Nicole By OPI White Texture, A England Camelot, striping tape and topcoat.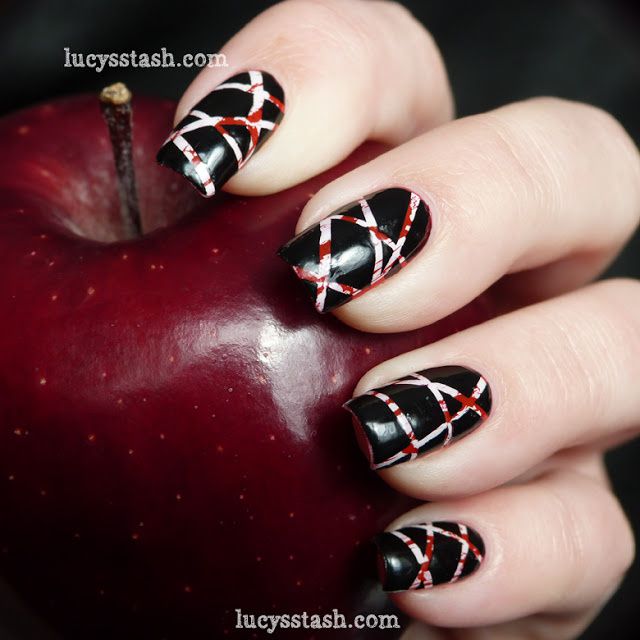 And here's the tutorial for you!