Zoya PixieDust Summer 2013 Collection - Review and swatches
Hello lovelies,
The Zoya PixieDust Summer Collection has finally reached and I'm happy I can show you the swatches. They are gorgeous, bright and bold, you're going to love them! The whole collection consists of six textured finish shades and the bottles feature matte black cap.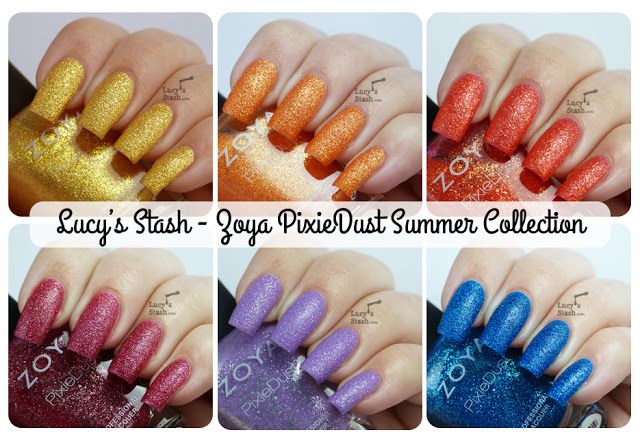 Solange - metallic yellow gold texture. Solange is AH-MAZING! It's so sparkly, especially in the sun and I just couldn't take my eye of it. Apparently it contains a gold pigment exclusive to Zoya. I've applied two coats which were enough for full coverage.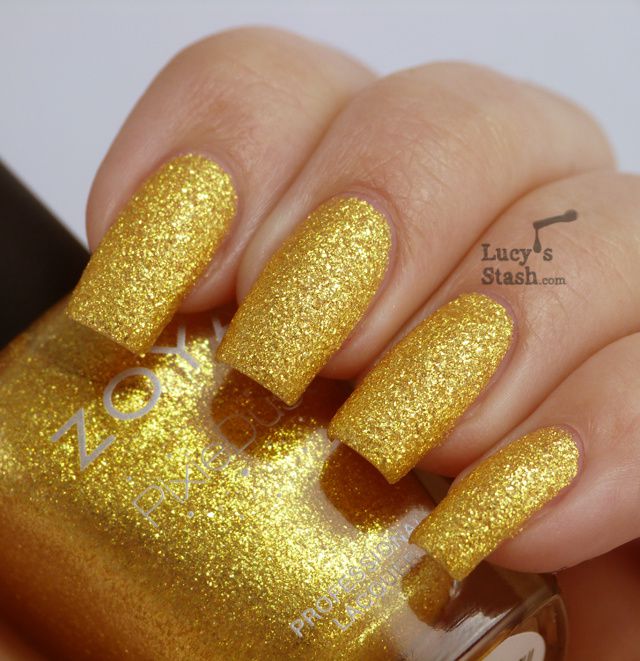 Beatrix - bright orange texture with gold particles. This orange shade is leaning to gold a lot and it also has some gold particles that sparkle nicely. I'm not into orange colours a lot but this ones very pretty and would go nicely with tanned skin. It is opaque in two thicker coats.
Destiny - red orange texture with gold particles. Some this a coral but in my eyes the shade is closer to the colour of red orange :) It's a really nice colour, much more wearable than the proper orange above. I've applied two thicker coats which provided good coverage. 
Miranda - dark rose pink base with silver glitter. It's a gorgeous and feminine shade. It's subtle yet gives your nails that splash of colour without looking eccentric. It was opaque in two thicker coats.
Stevie - lavender textured base with silver glitter. I like purples but this one is not my cup of tea as it doesn't go with my skin tone. It is otherwise a nice and very sparkly shade with good formula. I've applied two thicker coats and it dried slightly less gritty than the rest of the shades.
Liberty - vibrant blue base with silver glitter. Wow, this blue is super bright and gorgeous, it definitely stands out for me. Unfortunately it stained my nails a lot despite me using a base coat. I managed to clean my nails with whitening toothpaste but please bear in mind that this polish stains. I needed two coats for good coverage.
The formula of all six shades was more or less the same. They applied very easily and the textured finish is not too uneven and sharp like with some other textured polishes. I like that the finish is not too rough so switching between glossy polish and PixieDusts is easy without me needing to pick on the polish.
The drying time was rather average, they do take their time to drying properly. Even when they looks already gritty and dry, they are not. They need at least 10 more minutes than regular polish.
My absolute favourites are Solange and Liberty (despite the staining), the vibrant shades are just perfect for summer!
You can purchase Zoya polishes at the official website and at your usual stores.