Eye Candy Juicylicious - Review and swatches
*This polish was provided for a review
Hello lovelies,
Today I'm going to look at Eye Candy London polish in Juicylicious. Eye Candy London is a sister brand to Invogue, currently very trendy UK brand selling feather, matte, concrete and other finishes.
Each polish comes in sealed packaging so you might be sure nobody has tested the polish before.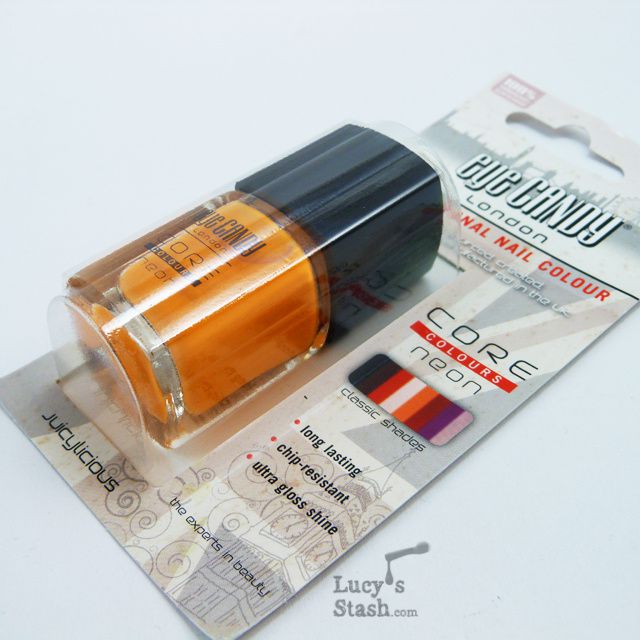 Juicylicious - bright neon orange creme with strong yellow undertones.This orange shade might not be suitable for all skin tones but it is a nice bright colour. I have applied two thick coats hoping they would be opaque enough but my nail line was still a bit visible. This polish would be best applied over white nail polish. The colour would be brighter and perfectly opaque.
The formula of the polish was good as it applied easy. The drying time was rather average which was probably due to the thick coats I've used. it also dries satin.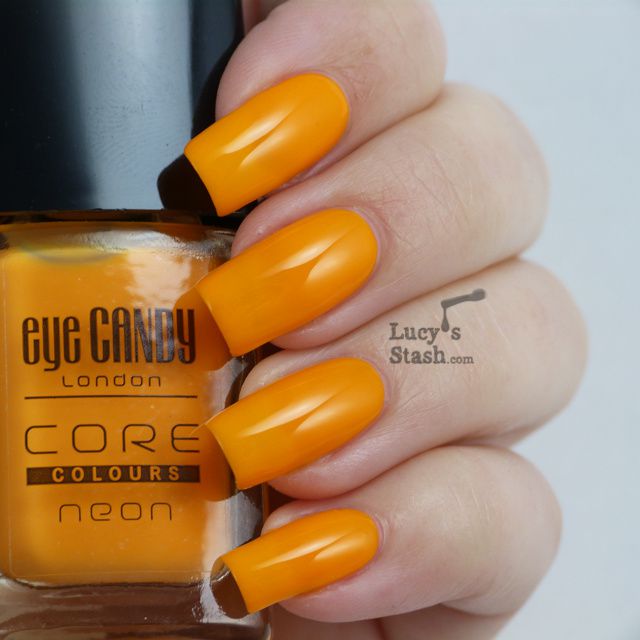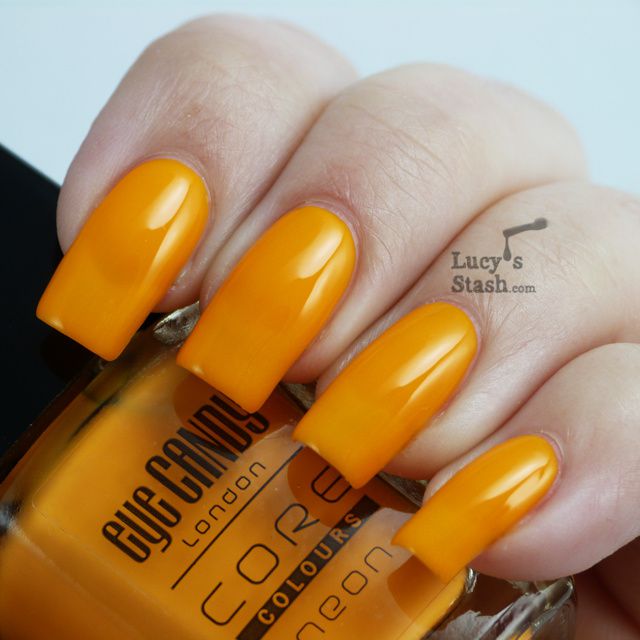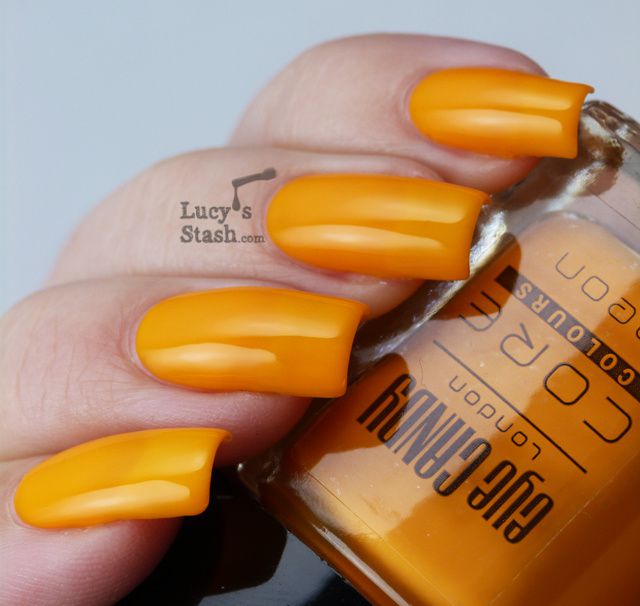 Satin finish without topcoat: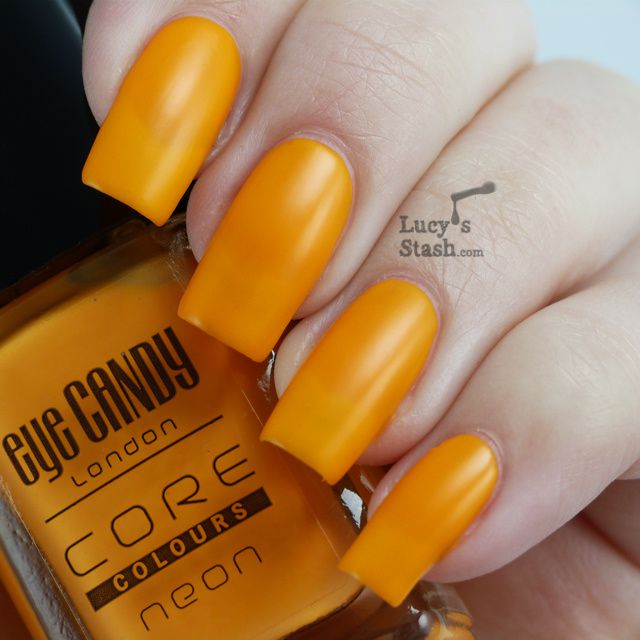 Comparison of neon orange polishes, 2 coats each.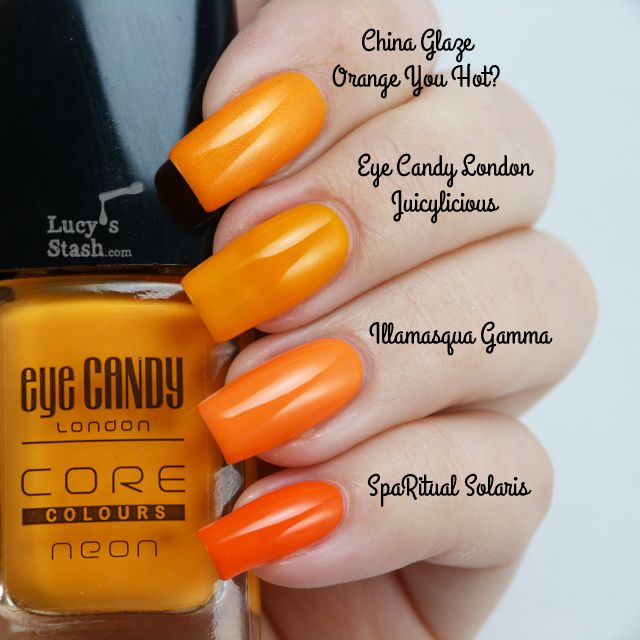 I've never tried Eye Candy London polishes before so I didn't know what exactly to expect. The formula was good but a little more pigmentation would be better.   
If you'd like to purchase Eye Candy nail polishes, they are currently available at Sainsbury's and Tesco and online at Amazon.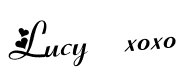 *This polish was provided for a review