Gradient Nail Foil Manicure feat. Born Pretty Store Nail Foils
*PR sample
Hello lovelies,
I'm very excited to show you today's nails. I've loved them so much I kept constantly looking at them and I've worn them for days! Firstly, let's take a look at the nails before I tell you more :)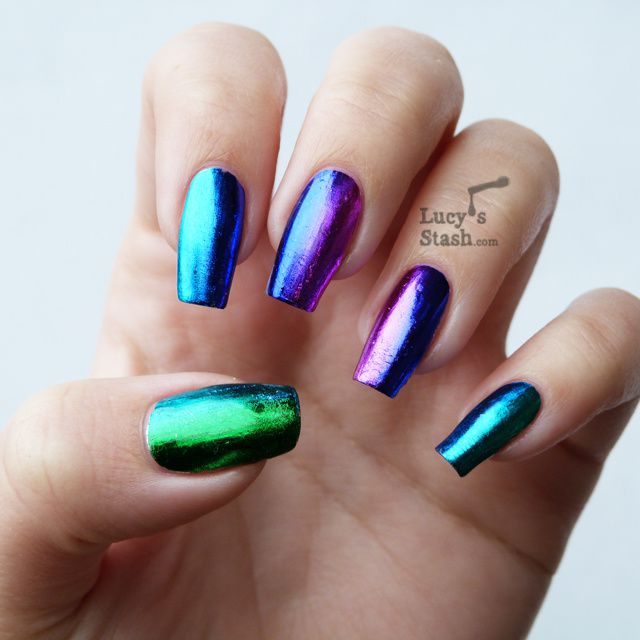 So now you've seen them....aren't they gorgeous? Like colourful beetles on my nails!
I have used Born Pretty Store nail foils #21 and #24. They are gradient and there's quite a lot of them in each jar. BPS sells many different types of nail foils so you don't have to restrict yourself to the gradient ones. If you'll be shopping you can use my 10% discount code LUHH10.
The pictures were taken the next day as the pictures in light box hardly pictured the beauty of them. Because of the delay there are light cracks that appeared overnight. There's no tutorial this time but I plan to do one next time I use gradient nail foils.
Just one more thing - don't use regular topcoat on nail foils otherwise they will crinkle. Use water-based topcoat if you can get your hands on one. I'm currently testing one but it is not on sale yet so can't tell you more I'm afraid.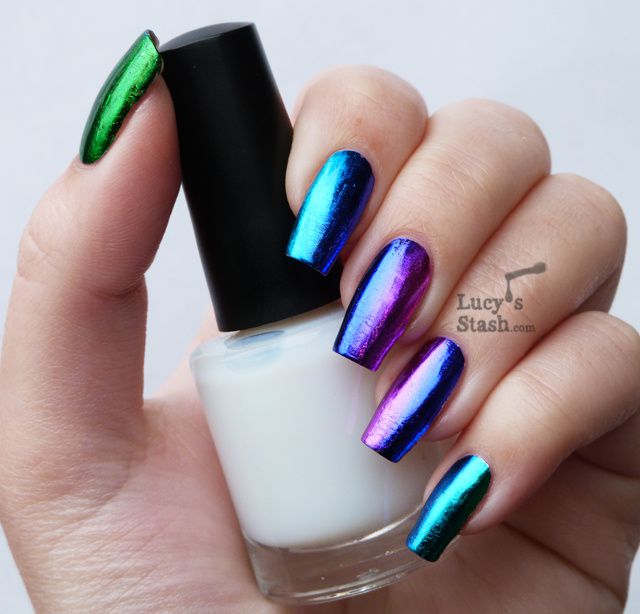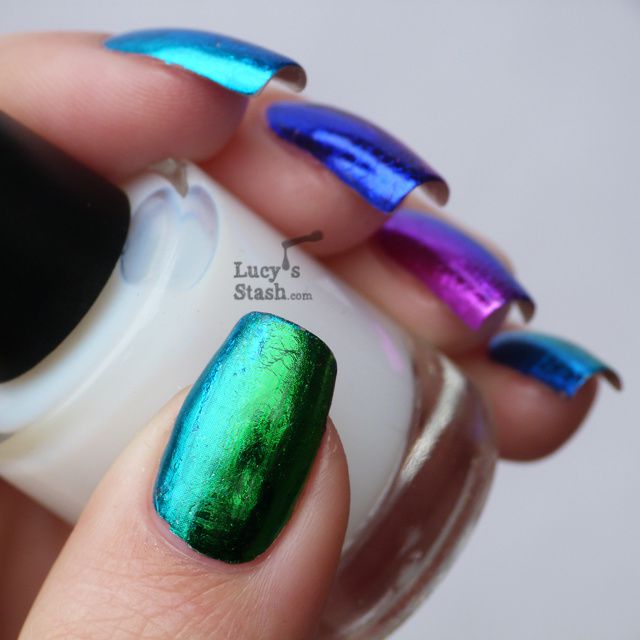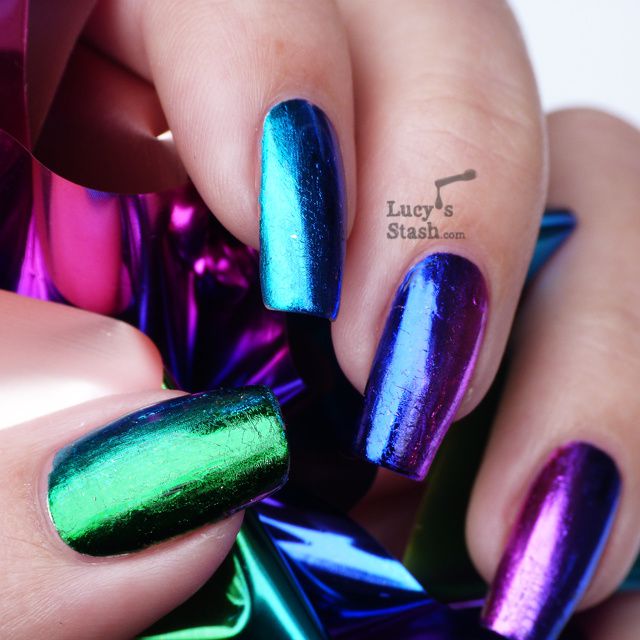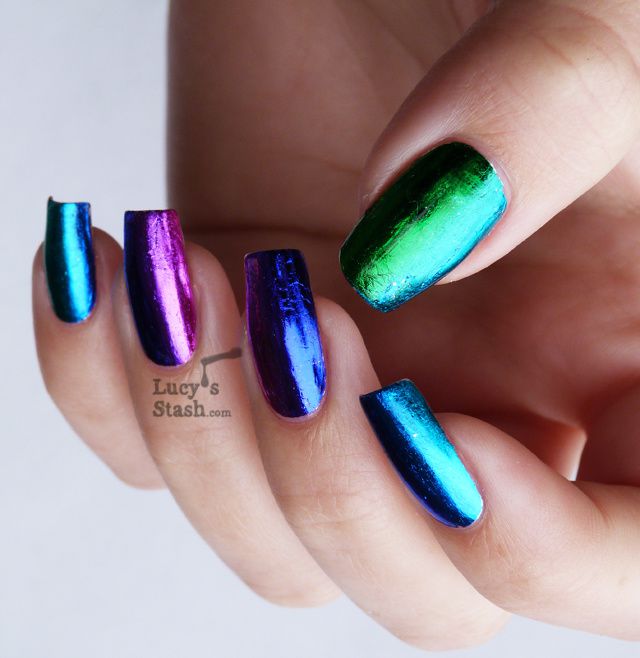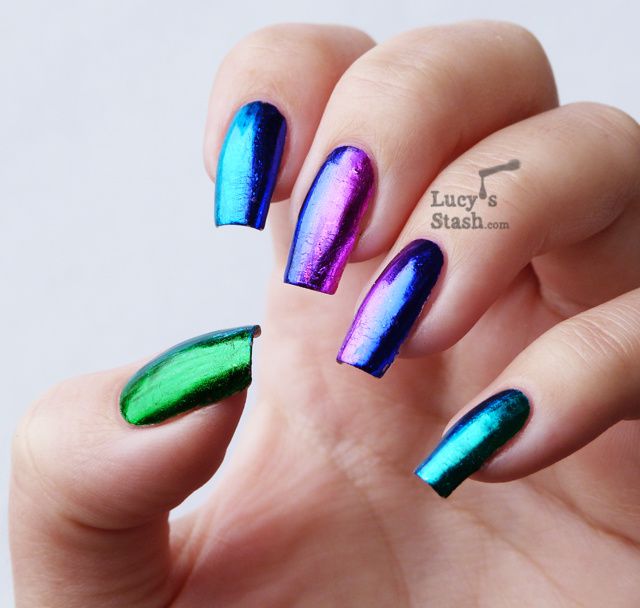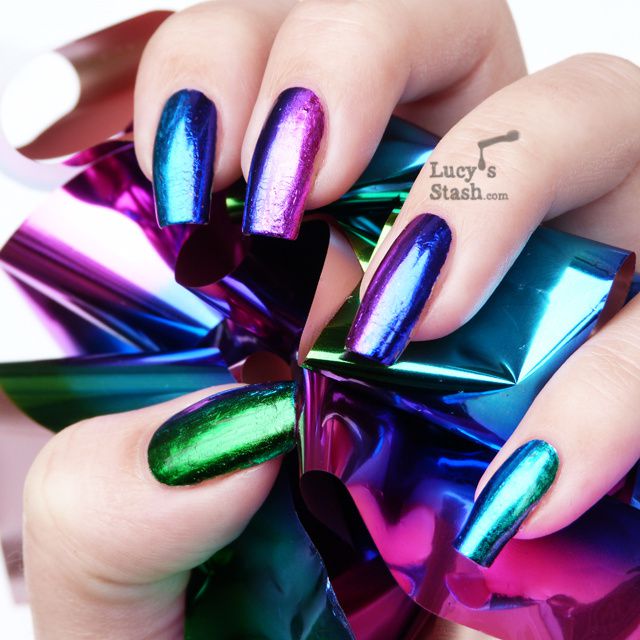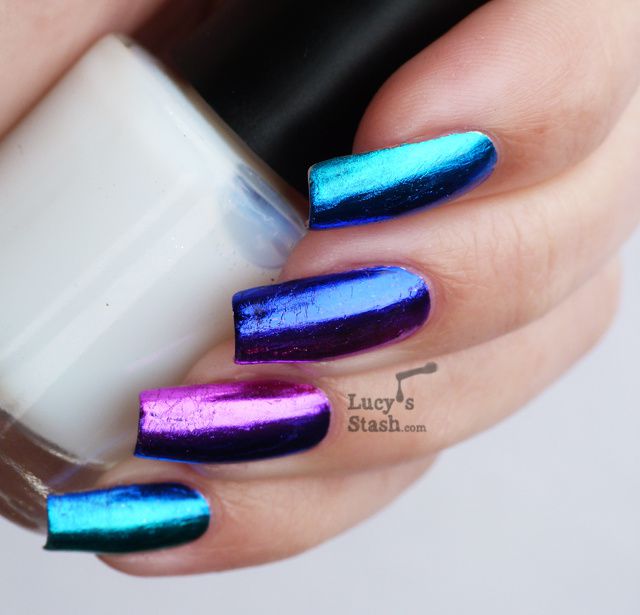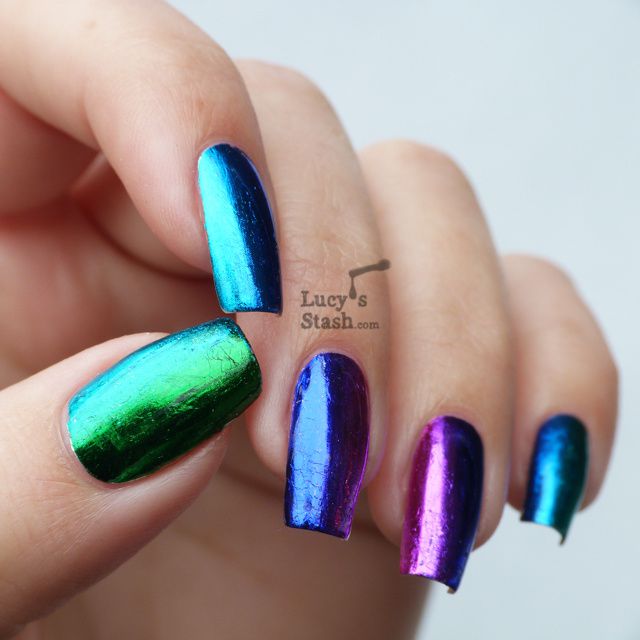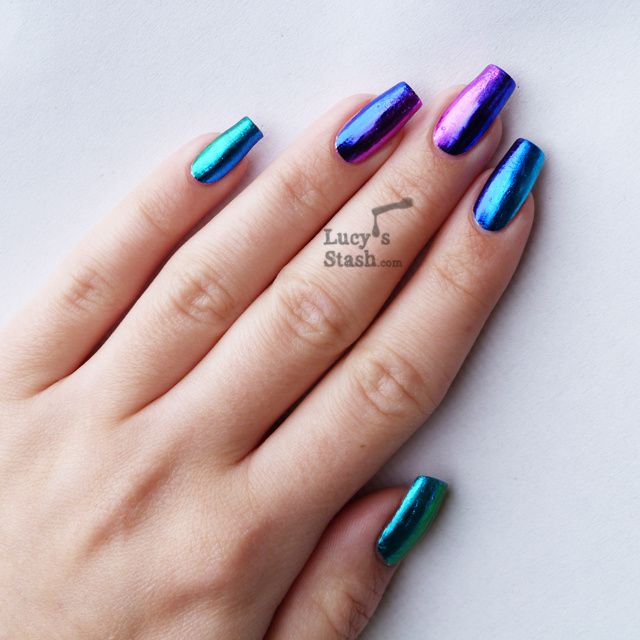 The nail foils come in these jars...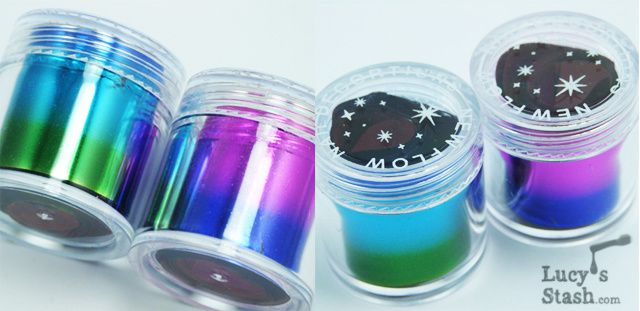 So what do you think? Would you wear all-foiled-nails? I certainly loved the look!