OPI Couture de Minnie Nail Art - My Minnie Mouse design
Hello lovelies,
so here is my Minnie Mouse nail art design! With only three creme polishes in the collection there is a small number of gradient colour combinations you can do so yes, some other bloggers have already done this. I can't remember which ones but if you leave me a link in the comment I can reference to them.
The accent finger features Minnie Mouse over gradient. I have used OPI A Definite Moust-Have,
Chic From Ears To Tail, Innie Minnie Mightie Bow, Minnie Style and acrylic paint. 
Since I've gotten the new Illamasqua UV glow topcoat in Geist I wanted to try it out and test how different colours underneath it will influence the glow. It looks interesting and it did not influence the colours in daylight. I've partly painted the accent finger so you can see the difference with and without topcoat. Cool, right?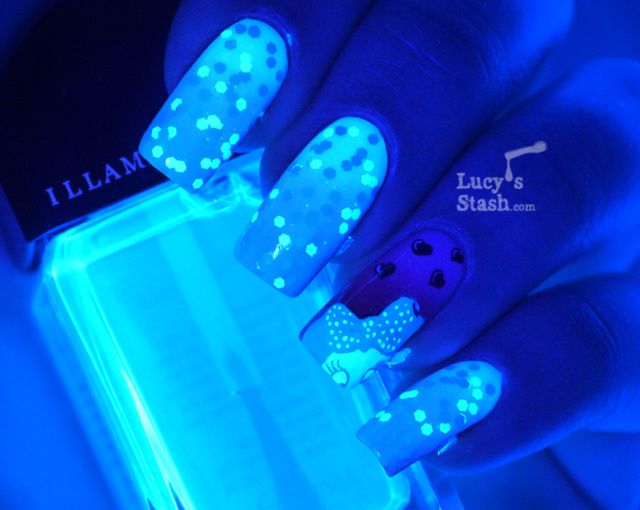 *Some products in this post were provided for review