The Perfect Manicure For Your Evening Dress
Hello lovelies,

I have partnered with lovely Jenny Crompton and we are bringing you some dress and manicure inspiration!

When it comes to glamorous evening events, one of the highlights is picking out that perfect outfit. Whether it's a prom, a wedding, or a special romantic date, once you've chosen your dress it's time to make some decisions about your hair, your make up, and of course... your manicure.

Here are just a few scenarios for evening dresses and tips on how they can influence your choice of manicure.

Quaint country wedding

If you turn up to a classy family wedding in a revealing bodycon dress, you might find yourself outlawed, so stick to floaty florals and pretty pastels.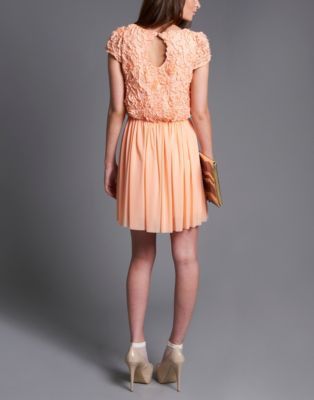 With its chic rose detail and perfect peach tones, the Rare Rose Bodice Skater Dress is the ideal accompaniment to a romantic summer wedding. In terms of manicure you might choose a classic French style, with nude, understated tones or very subtle gradient. Needless to say, this is not an outfit to combine with bright, gregarious colours – think bare naturals and mother of pearl.

Lucy would pair this dress with a simple gradient or just painted nails without nail art with peach shades like China Glaze Peachy Keen.




There is always the opportunity to go a little more glam with touches of diamanté, with this Floral Bandeau Prom dress. You could even go glittery with a textured polish and pick out some of the fabric's darker tones to make an impact.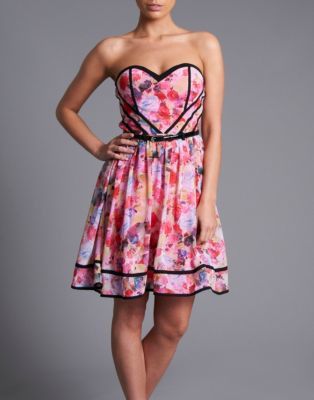 Lucy has created bespoke manicure inspired by this dress using watercolours and OPI Alpine Snow as a base. She has opted for a bit more colourful version.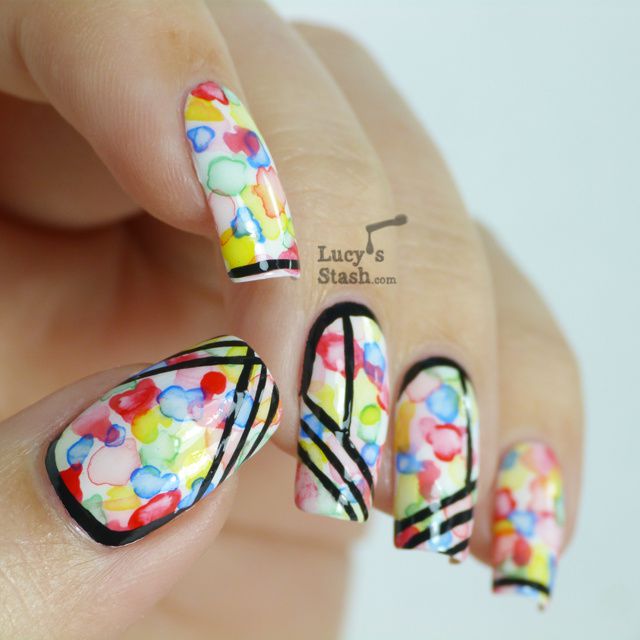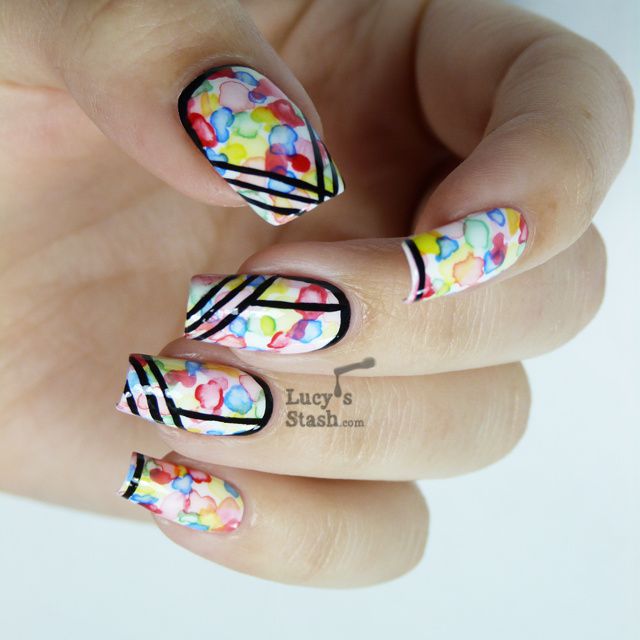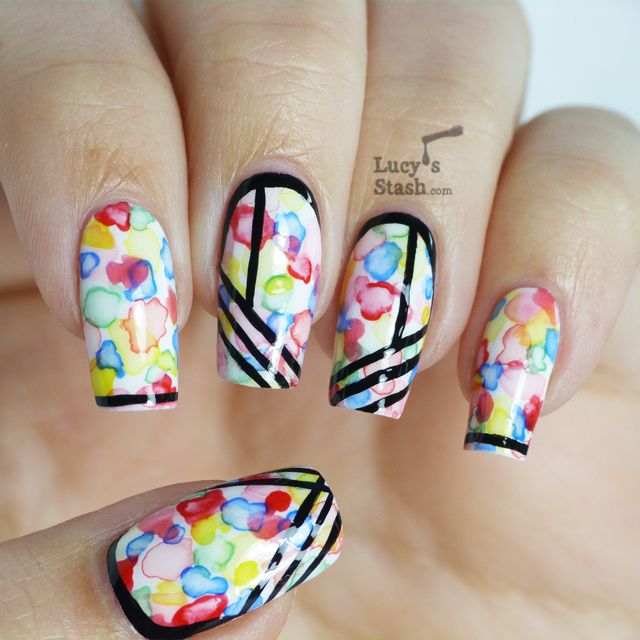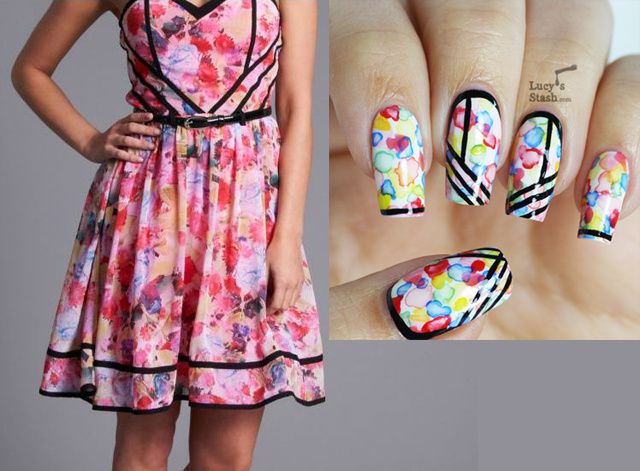 And this is how it's done:





Out on the town

If you're hell bent on making a statement with a bright block-coloured dress such as the Renee Katie Criss Cross Roll Neck Dress, think contrast. More lime green would be extremely overpowering, so instead you might consider a black polish. If nail art is your thing, delicate green lines would be enough to tie in with the dress.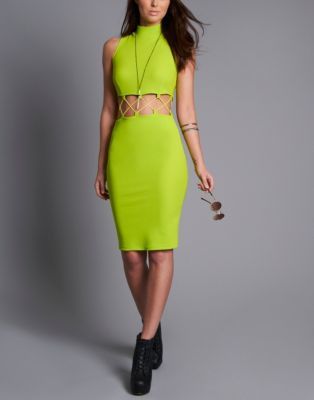 The OPI Don't Talk Bach To Me matches this dress great but it might be too much so you can wear more subtle version with glitter gradient to give it more bling…





The Quontum Strappy Bodycon is a dress which screams nail art. On the front, this appears to be nothing more than an LBD, but turn around and it's much more than that. Vibrant pink and contrasting black nail designs would carry on the theme of the dress perfectly.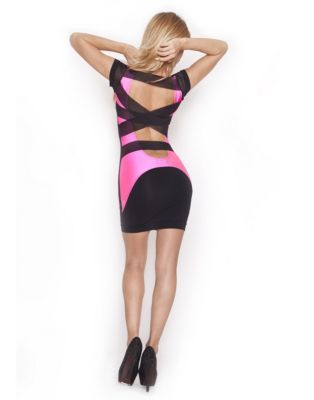 What you do with your nails largely depends upon the type of event you're attending, as well as the dress you've chosen. You might be surprised at how disastrous a poor nail/dress combination can be. But finger nails are extremely visible when it comes to eating, drinking and communicating – after all, you do have ten of them!

Lucy has done another bespoke manicure inspired by this dress using OPI You Callin' Me A Lyre?, A England Camelot and OPI If You Moust You Moust.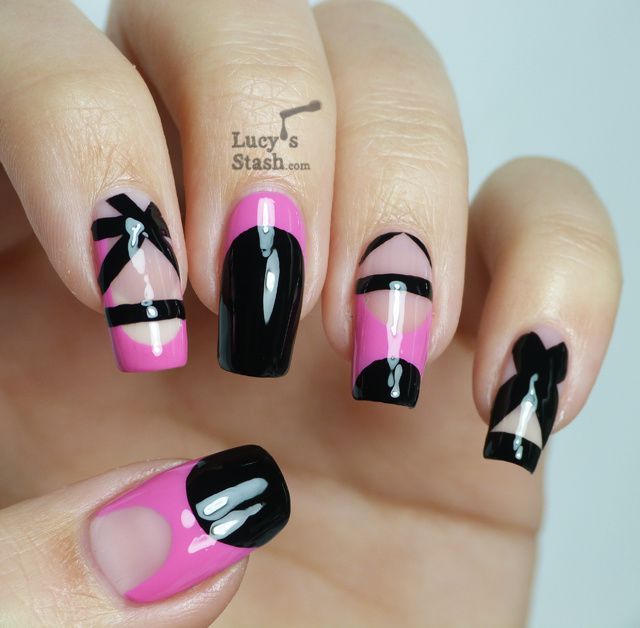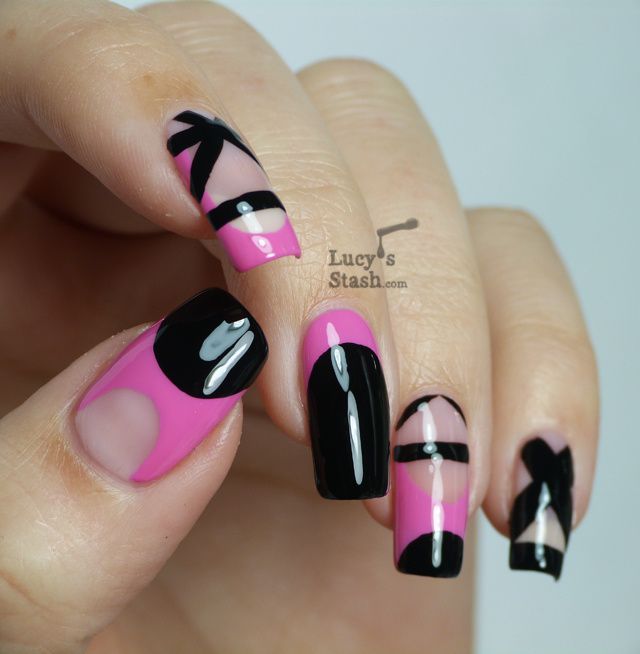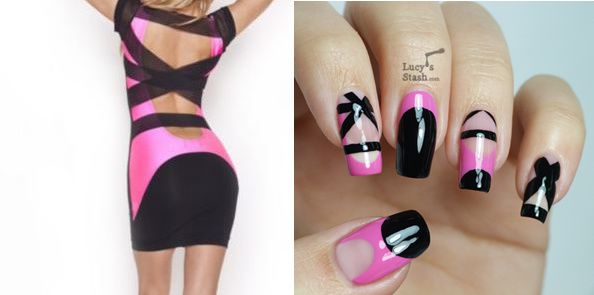 Inspired? I hope so ;)

Thanks to Jenny for this lovely collaboration and inspiring me to do these nail art designs!
*This is a collaboration post and I have been somewhat compensated