Review of the new Bad Apple Cosmetics gel like polishes - Jelly Ruby Apple, Jelly Red Apple and Jelly Pink Apple
*PR sample
Hello lovelies,
Bad Apple Cosmetics, UK nail polish brand has introduced three new shades and I've been asked to share them with you!
About: "Yes its here! Bad Apple Cosmetics has developed a Gel Like Nail Polish opaque in 2 coats, leave the first coat for 8 mins. Second coat will dry a lot quicker, No UV lights no Bonds, and yes it last for up to 3 weeks. Bad Apple Jelly Pink Nail Varnish, 14ml is one of the exclusive and limited edition shades developed by Bad Apple and one of their collection of nail varnishes."
Jelly Pink Apple - bright pink leaning to coral.It's a lovely shade will suit most. The formula was a bit thicker and the brush was quite hard. I've experienced dragging when thinner coats were used. I needed to apply thicker coats to avoid the dragging and patches. The pigmentation was very good and two thicker coats provided perfect coverage. I've applied topcoat as well.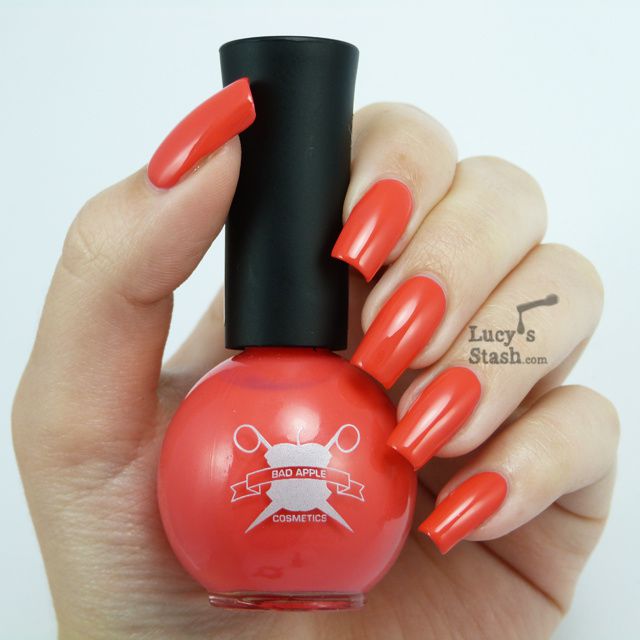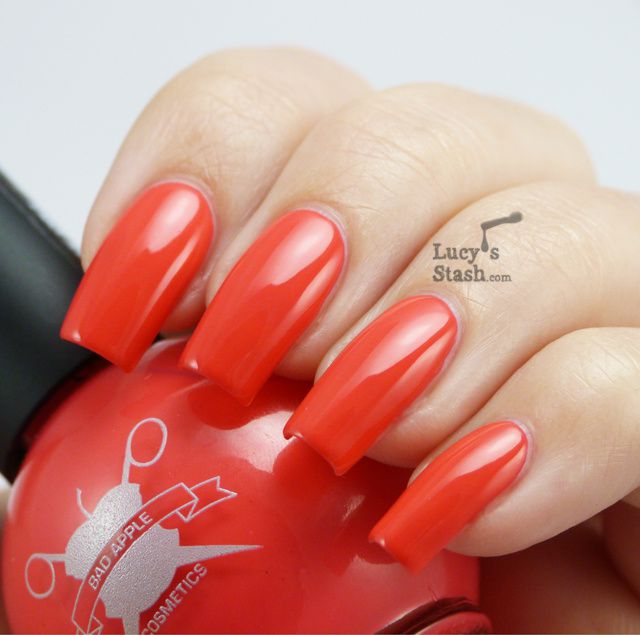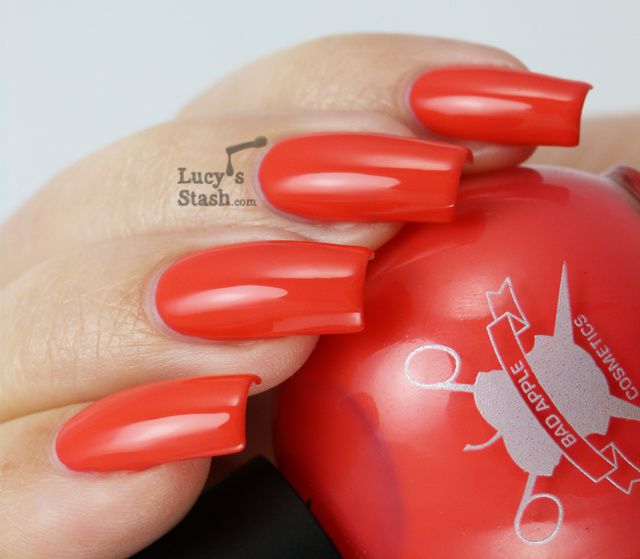 Jelly Red Apple - classic red creme. The shade is really nice, my kind of colour. I'm sorry to say that it wasn't very easy to work with. The formula was quite thick and fast drying so I needed to apply thicker coats fast to avoid patches. I've also had problems with bubbles as you can see. It might not have been entirely the problem of the nail polish but I haven't done anything differently so I really don't know why the bubbles occurred. Otherwise it dried glossy but I've applied topcoat to try smooth out the surface.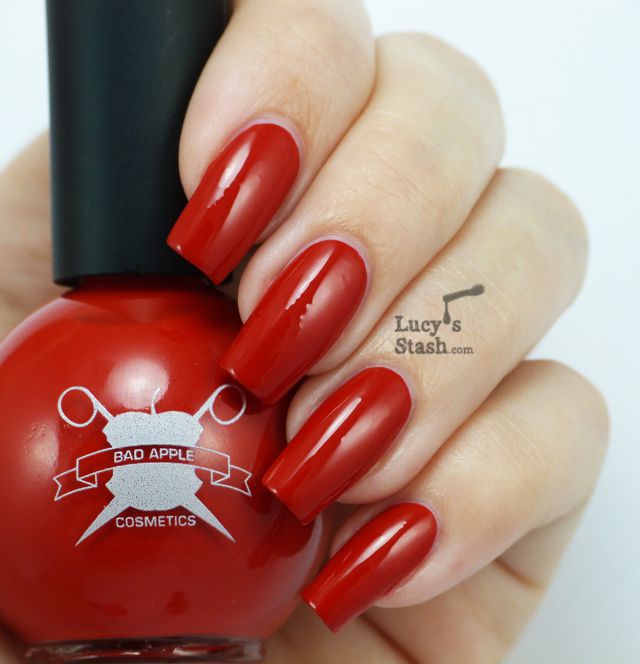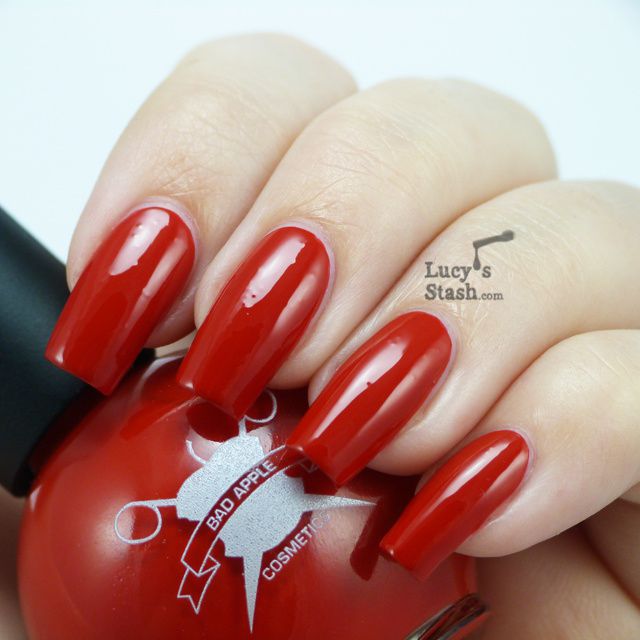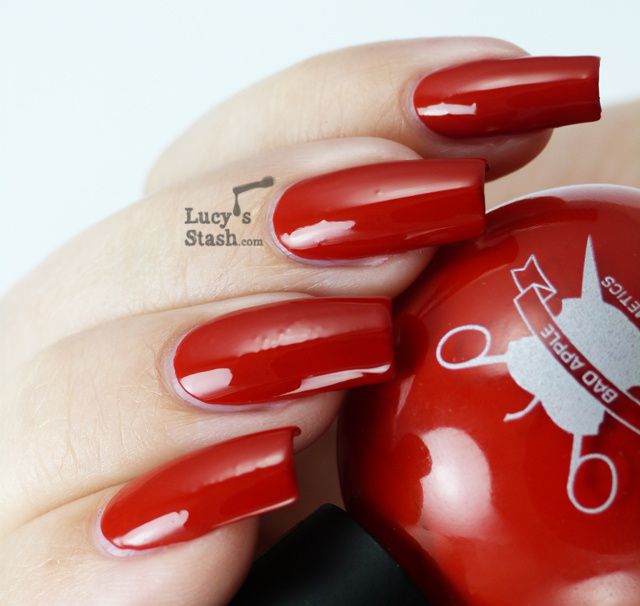 Jelly Ruby Apple - dark burgundy creme purple leaning to red. Is it dark purple or red? Looks like something in between to me but it a very pretty shade. It had the best formula out of all three polishes. It applied well despite the thicker formula and dried fast and glossy.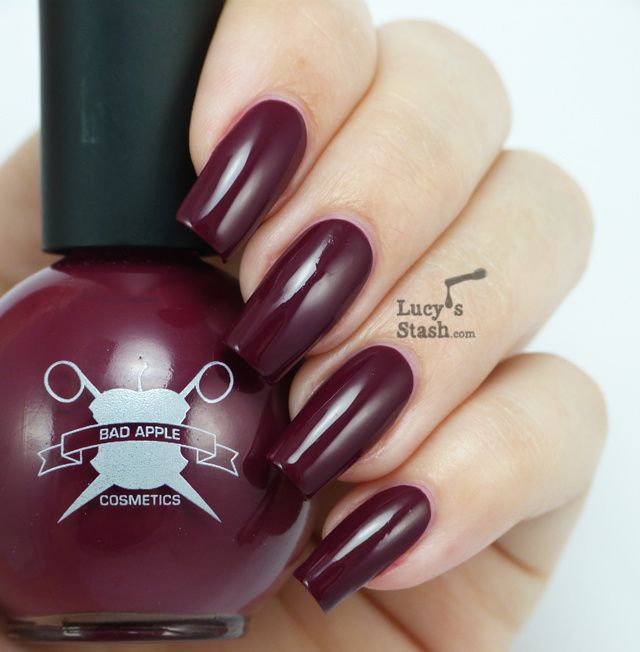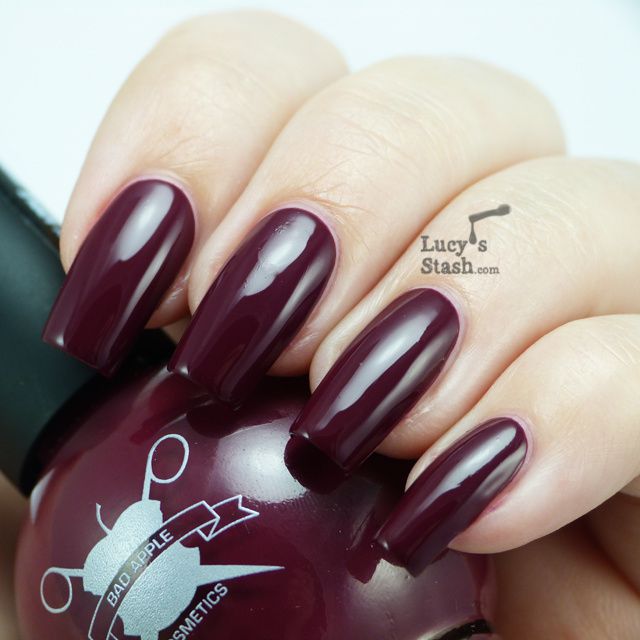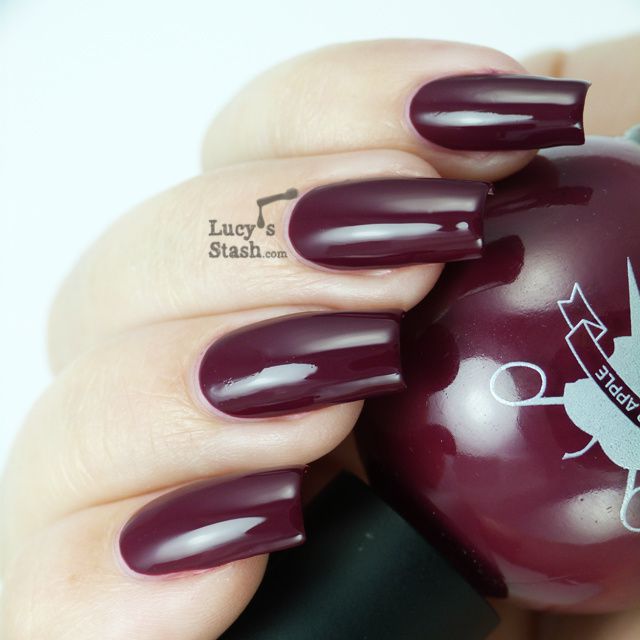 I really like the colours but I must admit the formula wasn't the easiest to work with. It showed every imperfection on my nails and was on thicker side. What's impressive though is Bad Apple's claim that the polish should last up to 3 weeks. Now, 3 weeks (even a week) is too long for me to wear one colour and I just don't have time to test it as I need to keep swatching so I can't verify this claim.But if you've tried these gel like shades let me know how they have lasted on you!
You can purchase Bad Apple polishes at the Cheap Smells website for really good prices or directly at the Bad Apple Cosmetics website. They also sell nail wraps so if you're into them check them out too!