Review of three Cadillacquer polishes - Bring On The Night, Effervescent and Once More, With Feeling
*Press sample
Hello lovelies,
I've had a chance to swatch few more gorgeous Cadillacquer polishes from lovely Madeleine! Today I'll show you three shades, each is different and pretty in its own way :) If you've missed previous Cadillacquer swatches, view them here.
Bring On The Night - black jelly base with emerald green glitter and with just a hint of magenta specks. I find the shade quite unique as usually I see black base paired with blue or red glitter. The polish itself is not very opaque and I think I would need three thicker coats for full coverage so I've layered it. I've applied one coat over A England Camelot. Application was easy and the polish dried fast.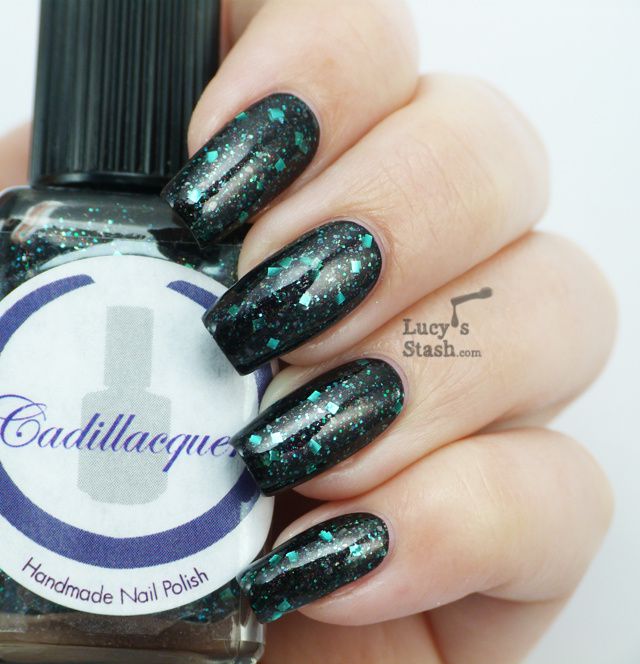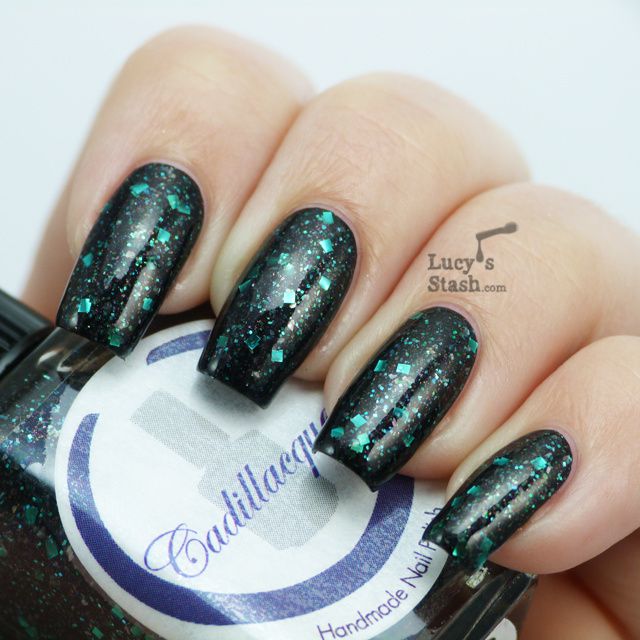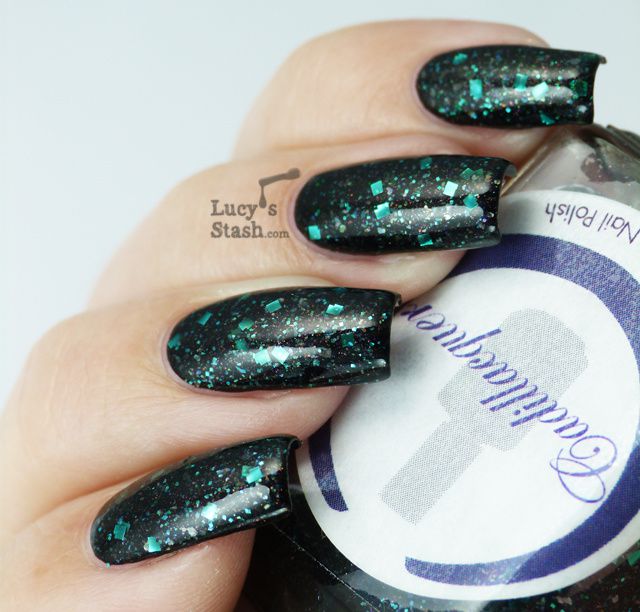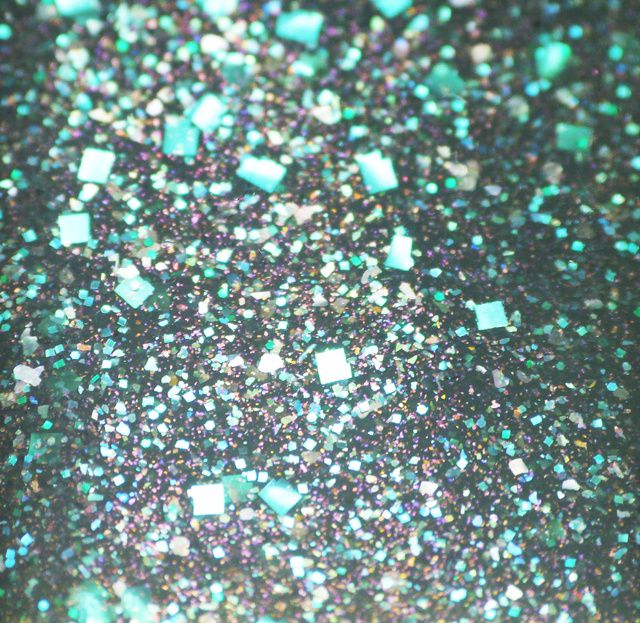 Effervescent - warm orange jelly base with blue iridescent particles and pearl white glitter. Imagine warm beach sand, sea and sunset...that's what I think of when I see this polish. The orange has red undertones making it really warm and pretty. It has white pearl glitter that is coloured by the orange jelly. I'm wearing two thicker coats.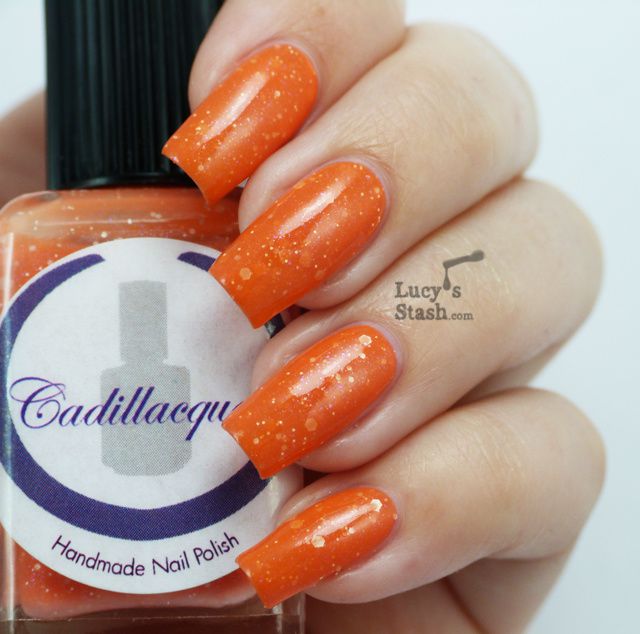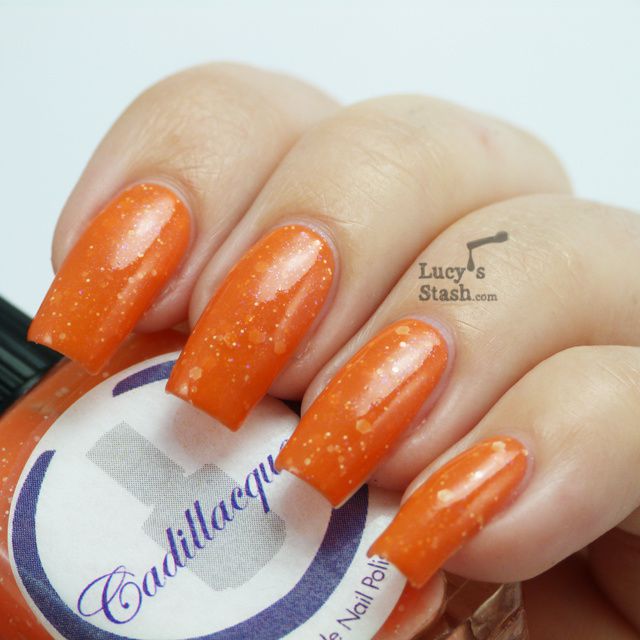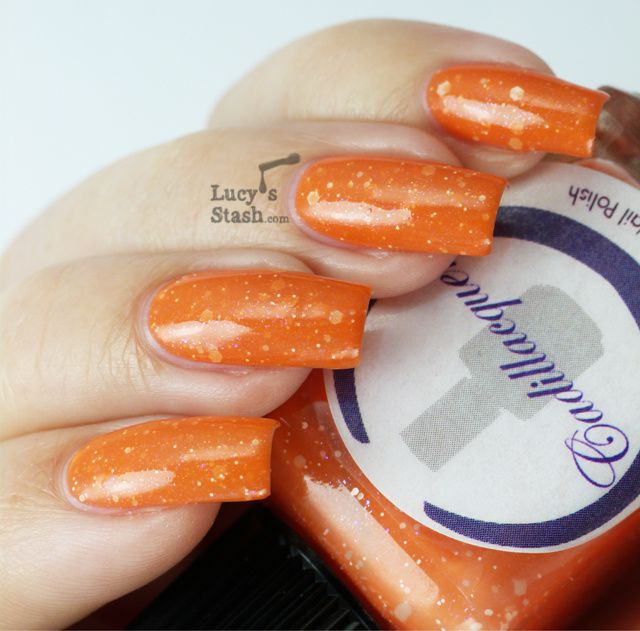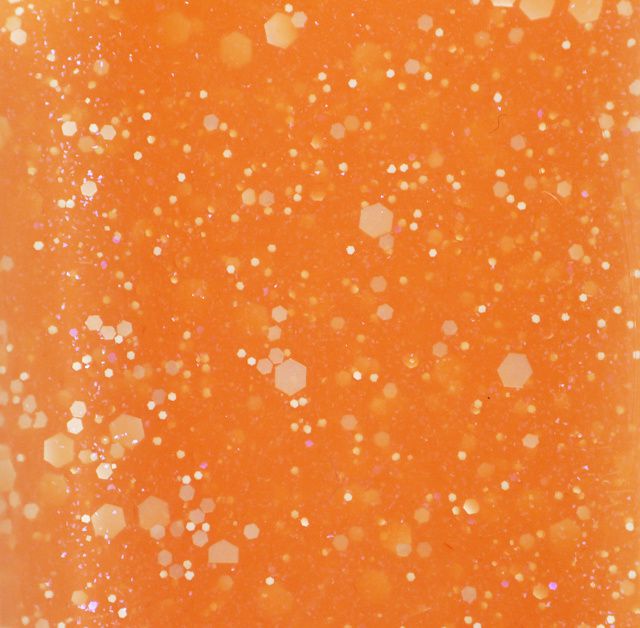 Once More, With Feeling - lavender blue sheer jelly with magenta shimmer and white and pink square glitter. Another pretty combination for the lovers of blue shades. It applied very easily and I'm wearing two thicker coats. They dried average to fast but a bit gritty so I needed to apply topcoat.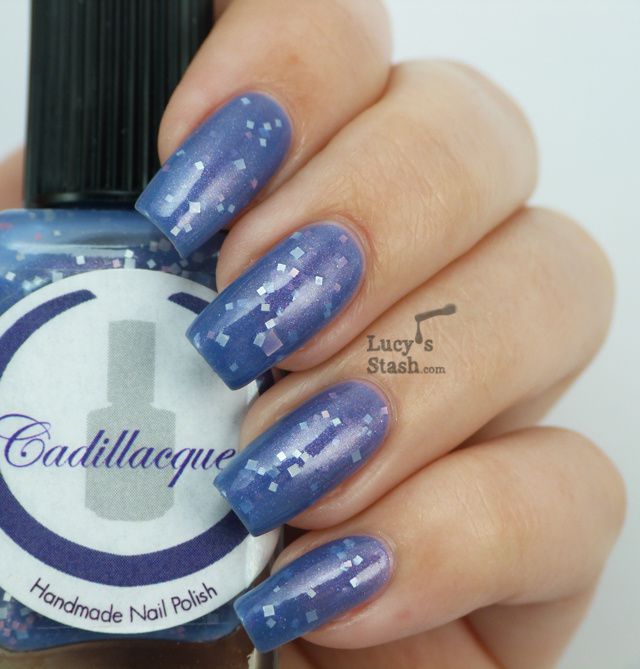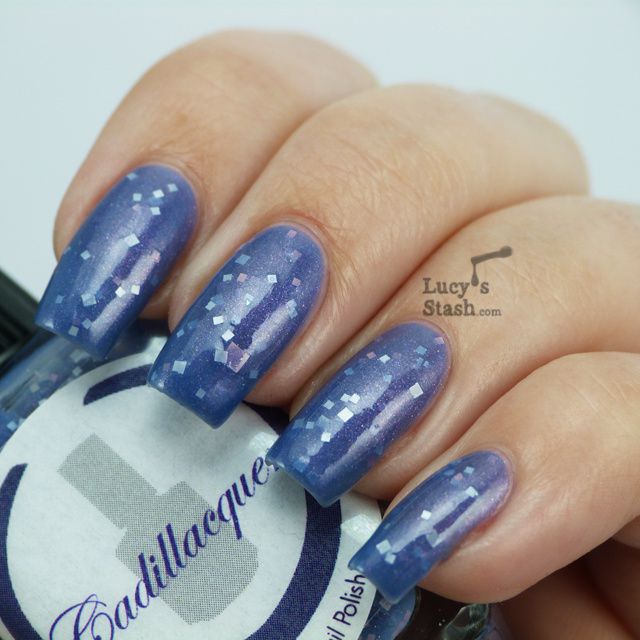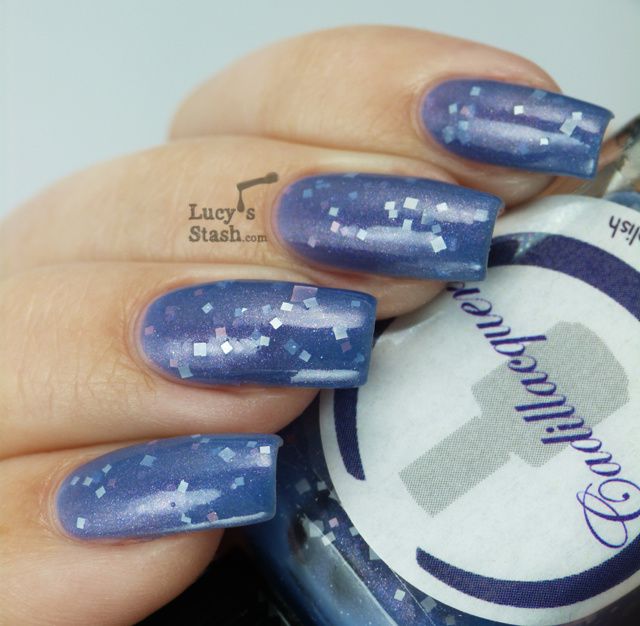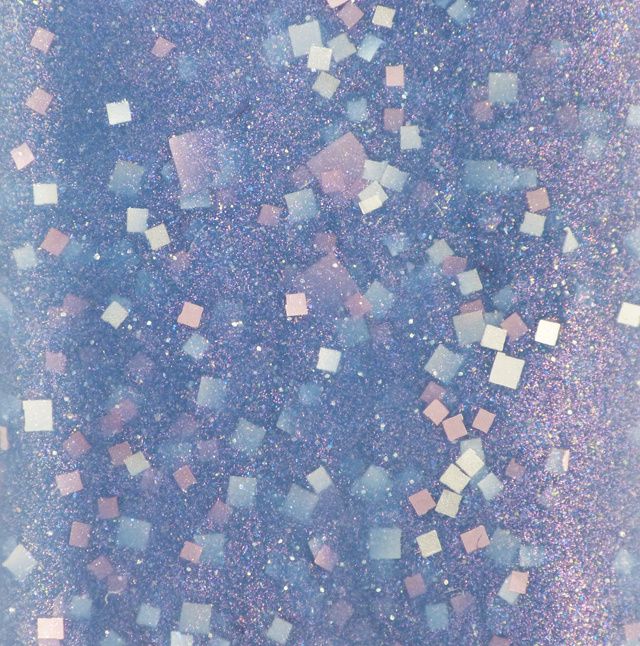 All three polishes had nice formula but were a little bit sheerer than I would have expected. Each bottle of Cadillacquer has 15ml and black ridged cap that makes opening the bottles easy.  
You can purchase Cadillacquer polishes in Madeleine's Etsy store and they are also available at Harlow & Co. Polishes are priced between $12-14 and international shipping is available. Stay up to date at Cadillacquer Facebook page.