Cirque Alchemy Collection - Review and swatches of five shades
*PR sample
Hello lovelies,
Hope you're curious about the new Cirque Alchemy collection because I have five colours here!
"Occult practices and medieval experiments are the theme to Cirque's latest release - Alchemy. This 10-color arrangement showcases the magic and mysticism behind the transformation process with colors ranging from saturated yellow gold to shadowy grays to a geometric-inspired glitter topper."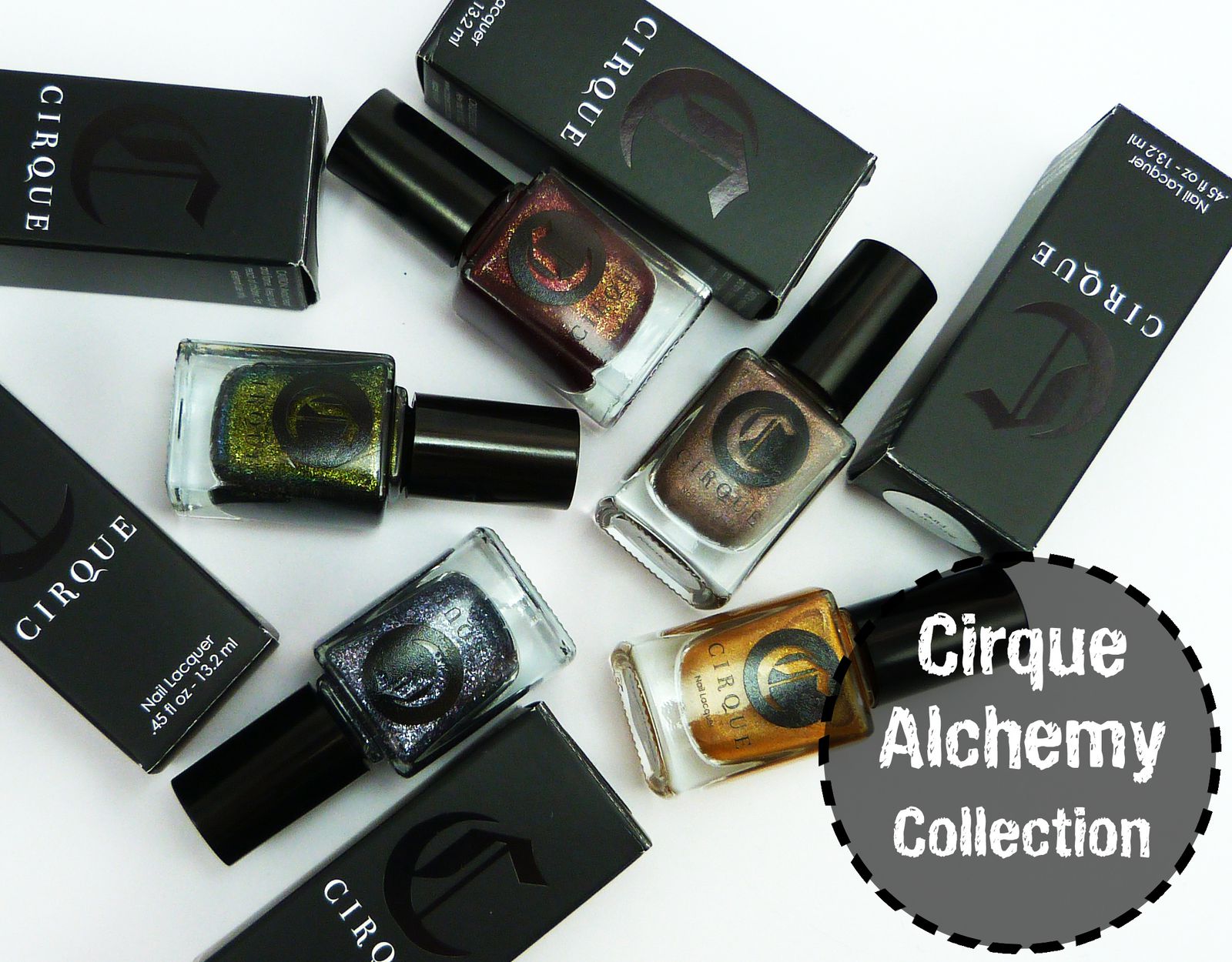 Chrysopoeia - marigold yellow packed with holographic particles. It's a very nice and strong holographic shade, it reminds me of the golden colour of Autumn leaves. It has a good and easy-flowing formula that was opaque in two coats. I'm wearing topcoat as well.

Mink - walnut brown full of rainbow holographic particles. Mink has slightly thicker formula but it was still easily manageable. I've applied two coats which were enough for full coverage. The polish dried fast and I've applied topcoat as well.

Arcane Fire - Cirque's description as deep ruby red with multi-faceted gold sparks suits this polish perfectly. For me the colour is amazing. I love vampy reds and when you add a sparkle, I'm sold! The base has quite jelly-ish formula but is well-pigmented so two coats were perfect. It applied easily and I've add some extra gloss with topcoat.

Lichen - olive green base with subtle colour shift to grassy green shades. Another beautiful shade from this collection that I adore. It is such an interesting colour! I can see the colour shift clearly in the bottle but it doesn't really translate on nails. It is well pigmented so I needed just two coats and topcoat.

Chainmail - gunmetal glitter mixed with holographic glitter, all in a clear base. Bling bling! That's all that might need to be said about this polish. It's very sparkly with holo bits and without topcoat it could be worn as textured polish. But I love it with topcoat more. I've applied three coats for ful coverage so layering it might be better.
I think this collection is another masterpiece and Cirque continues to surprise me. The formulas were great and fast-drying and the variety of colours and finishes makes the collection very versatile.
I also love all the small details such as print on the bottle, the box, stickers etc. that make Cirque polishes a pleasure to have. And have you seen the gorgeous promo shots?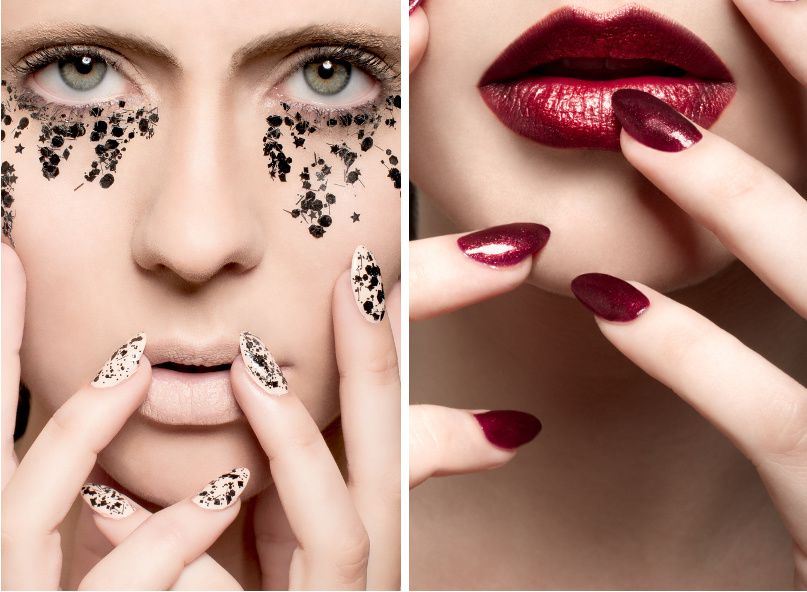 My favourites from this half of the collection are without a doubt Arcane Fire and Lichen but I also loved Chainmail.
The Alchemy collection is available online at www.cirquecolors.com. Prices range from $13-15. For other retailers, please visit the "Stockists" page of the website.
*PR sample