OPI Designer Series Lapis & Pewter - Review & Swatches
*PR sample
Hello lovelies,
In September OPI has released two new Designer Series shades Lapis and Pewter inspired by raw granite. They are both matte textured glitter finish but also look stunning with topcoat. They contain diamond dust for that extra sparkle and luxury.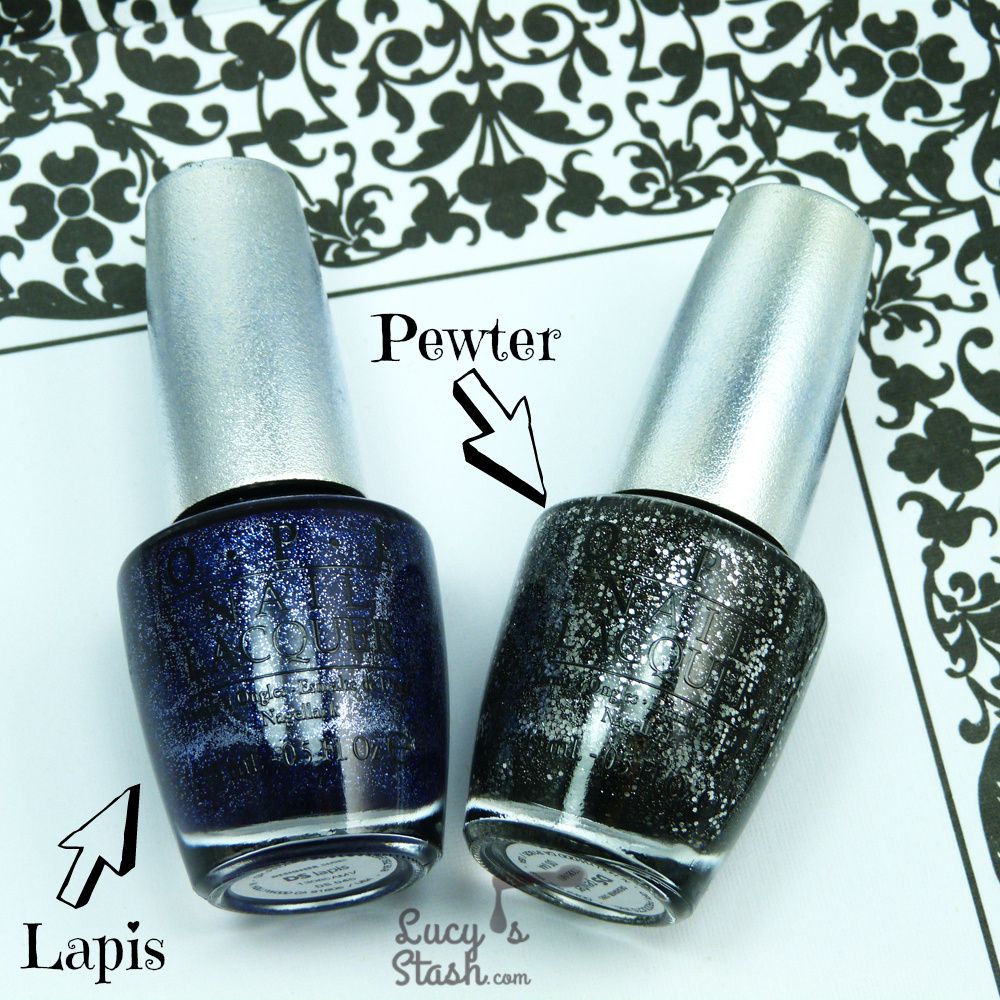 Lapis - deep blue sapphire base full of silver glitter. The polish is full of sparkly silver glitter and some of it is partly coloured by the blue base so it appears silvery blue.
I love that it dries matte because it gives me choice between matte and glossy finish. It is not as textured/gritty as some of the OPI Liquid Sands; it feels like sand on nails. It applied easily and the pigmentation is good too. I needed two coats for perfect coverage. Below are pictures with and without topcoat.

Pewter - charcoal base with silver glitter. When Pewter dries it looks much lighter than in the bottle, like a dark grey. But when I've applied topcoat, the base transformed into deep charcoal colour. It applied well but the pigmentation was slightly lower. I've applied two thicker coats. Pictures below show Pewter with and without topcoat.
So there you have the new additions to the Designer Series family. I personally love them both matte and glossy. When they are matte and textured they look chic and very fashionable but on the other hand with topcoat they look so sparkly and beautiful!
"Both shades feature OPI's exclusive ProWide™ Brush" so the application is easy and can be done in three brush strokes.
They should be available in your usual stores that stock OPI as they are not marked as limited edition. Alternatively you can buy them from Amazon and Lena White (UK).
What version do you prefer? Matte or glossy?
*PR sample