Hanging Hearts - Valentine's Day manicure with Tutorial
Hello lovelies,
It's barely February and yet I keep seeing supermarkets full of Valentine's Day stuff. That got me thinking of creating some early nail design that was inspired by a supermarket display where they hanged little hearts with a bow.
I've prepared easy to follow pictorial and video tutorial as well so you can easily recreate this manicure.

I have used Glitter Gal Booze Bus (pastel lavender creme) as a base colour and then Nails Supreme Nail Art pens for the nail art (available here).
Here's how to do it: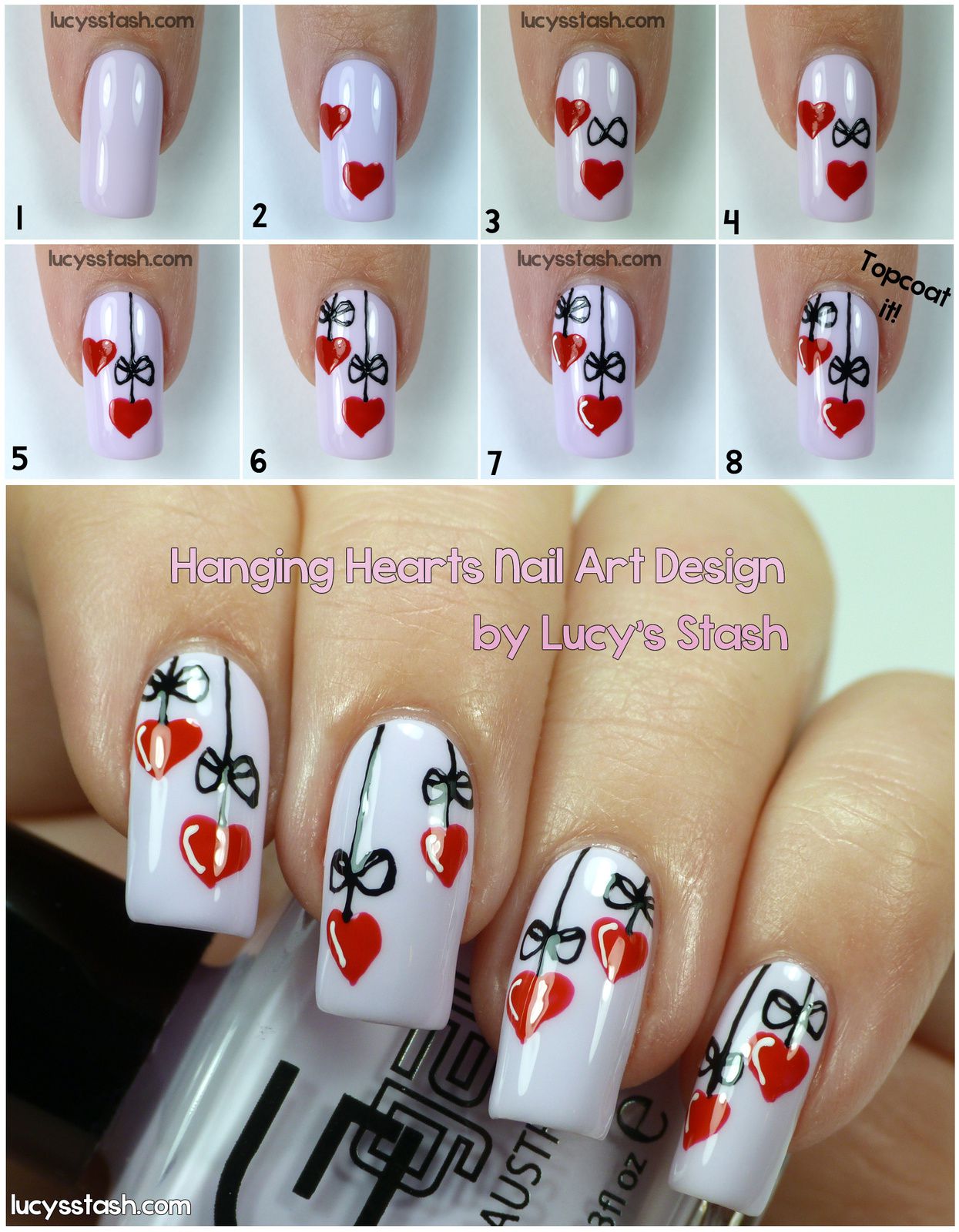 I'd love to see your recreations so tag me or use #lucysstash so I can see your post :)
Also here are some other bloggers who have done a similar theme so check them out, their manicures are super pretty :) First up is LuvableNails and Juliatmll on YouTube and then Mad Manis blog.
Hope you've enjoyed today's post and if you like my video tutorials then please subscribe to my YouTube channel so you don't miss anything!
Love, Lucie x
*Products in this post have been previously provided for feature/review