Review: MoYou London Stamping Plates
Hello lovelies,
I've been preparing this review for about a month now and I think I'm ready to share it with you now. It will be long and hopefully informative. Let me just clarify in the beginning - these products are from MoYou London, not MoYou Nails. There has been confusion over this because both companies have 'MoYou' in their name and somehow similar logo. Apparently they used to be one company and the people in it decided to go their own separate ways.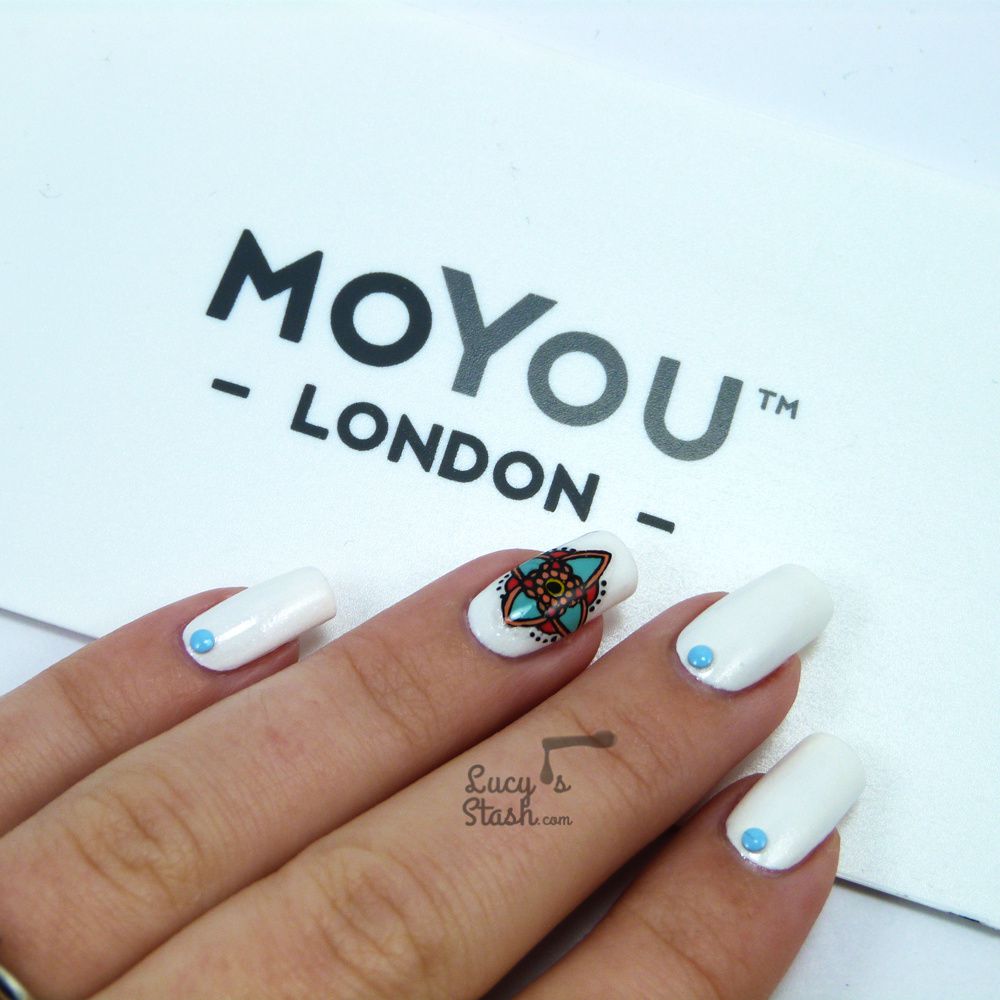 I have made a big order with MoYou London in October when they ran the big 30% off promo code. You understand, right? ;) Till then I wasn't into stamping very much anymore as I preferred freehand painting and other techniques. But I just fell in love with MoYou London plates and I had to have some. I wanted all of them because they are just so cool and pretty and the new collections just keep coming!
The picture above shows the back of each plate that bares the company logo. I'm wearing the pattern from the Explorer 03 stamping plate (full post here).

As you can see I have ordered quite a few plates from different collections plus a stamper set (not all my plates are shown as some of them didn't have the new packaging). All plates these days should come in a branded paper cover. It's a very nice touch but I personally don't need the covers as I like to just flip through my plates and later I plan to put them in plastic organisers.
I also purchased the round stamper set. I thought the stamper will be very soft and squishy like one I already have but it's much firmer. It is something between the regular hard Konad stamper and the very soft squishy stamper.
Below are two plates from the Explorer collection that I have been sent for review. I have purchased the rest of the plates and products in this post.

As always each plate has a protective foil that needs to be peeled off before first use ;)
MoYou London's stamping plates have two sizes of images - the regular and XL. The difference is quite significant as you can see. For my long nails I can't properly work with the regular images as they are too small. So make sure you're ordering the right size. Image below shows the size difference.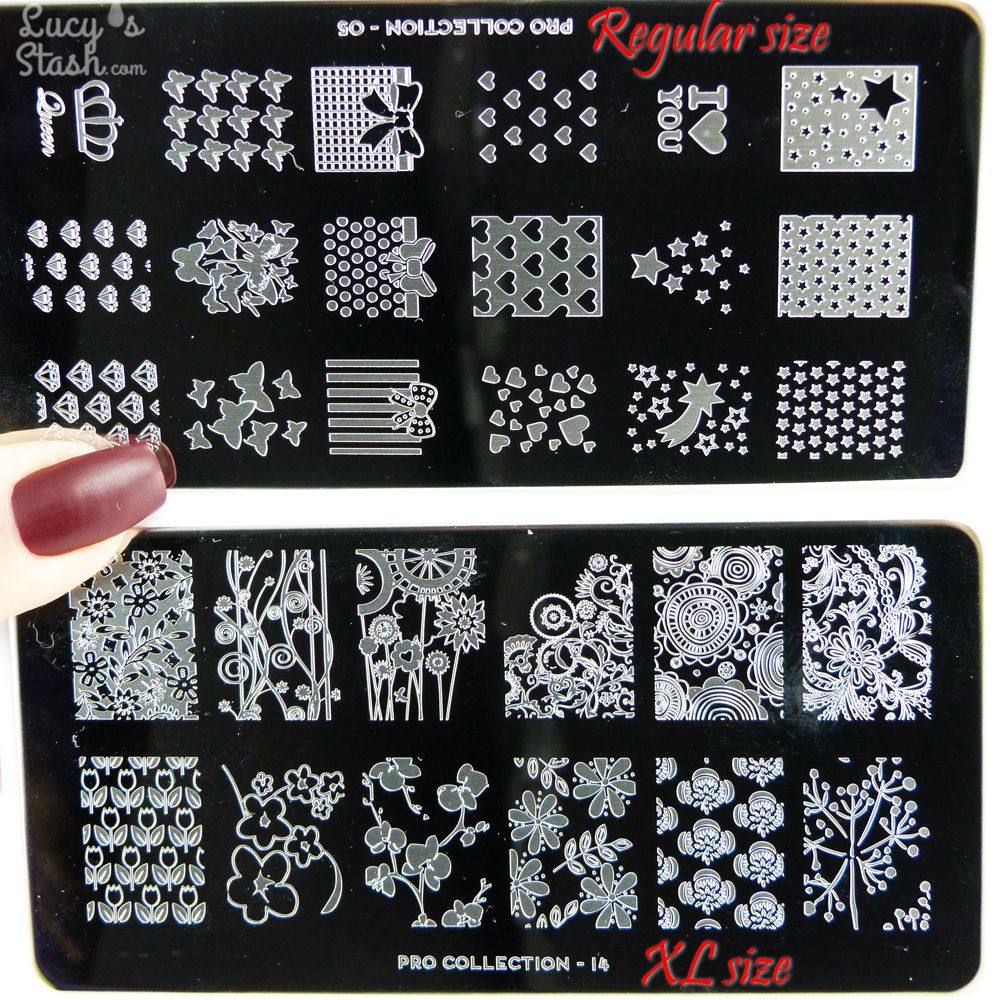 Below are some manicures I've done using MoYou London plates...
Well I hope you enjoyed the post :) I haven't included MoYou London plates in the 2013 Favourites post because I only had them for like a month but I love them already so much that I'm sure I'll be purchasing more and they will probably be one of my 2014 Favourites list items too.
Love, Lucie x
*Two plates in this post were provided for review