10 Nail Art Ideas with OPI Sheer Tints - Part 1 + TUTORIAL
*PR samples
Hello lovelies,
My OPI Sheer Tints have finally reached me and I'm happy to show you first half of the '10 Nail Art Ideas' post.
When I first saw the Sheer tints I though they will be useless but then I started to see all the nail art other bloggers were doing with them and I started to like the versatility. That is a big plus for me but at the same time the formula is not great. They dry so fast and start create 'strings' which makes them hard to work with and the strings might ruin your design.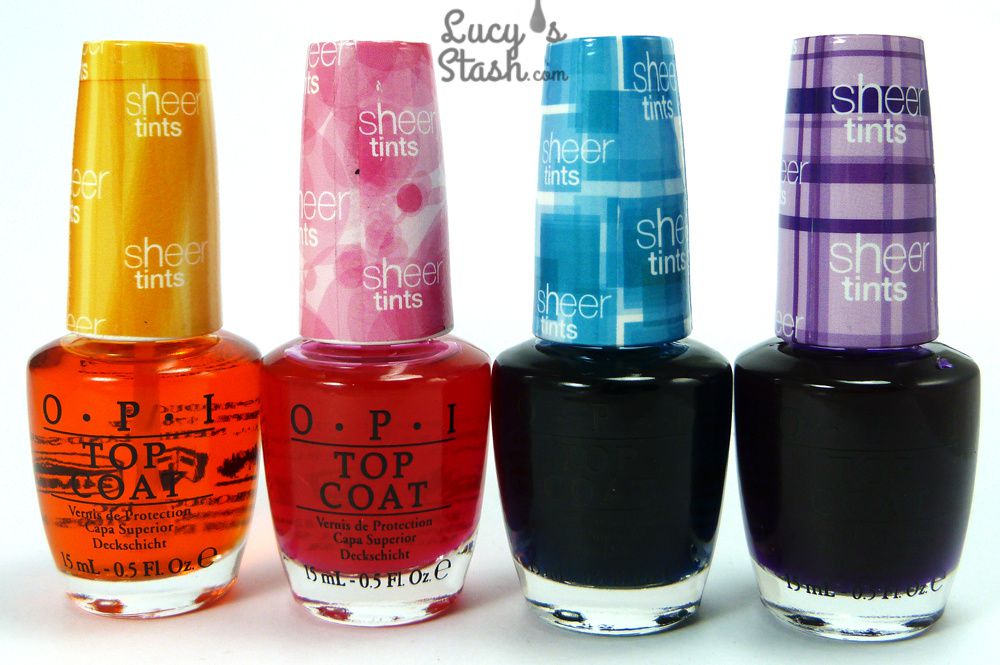 The four shades are called I'm Never Amberrassed, Be Magentale with Me, Don't Violet Me Down, I Can Teal You Like Me.
I wanted to do all 10 designs in one single post but when I realised how long the video tutorial would have to be I had to split it into two. Some of the designs are 'recycled' ideas but I was curious about how they would look with sheer tints. I tried to keep it simple because Sheer tints dry super fast and get stringy so intricate designs are hard to do. Also I often get requests for some easy designs :)
Here are the first 5 designs:

...and here's the promised tutorial ;)
Sheer Tints have been available since March 2014, at Professional Salons, including Beauty Brands, Beauty First, Chatters, Dillard's, jcp Salons, Pure Beauty, Regis, Trade Secret, ULTA and ulta.com for $9.00 ($10.95 CAN) suggested retail for each nail lacquer.
Check out the part 2 tutorial here! Lucie x
*PR samples