Rococo Nail Apparel Metal Jacket and Lab Nude 8.8 - Review & Swatches
*PR sample
Hello lovelies,
I got some more Rococo Nail Apparel polishes to review and I've decided to show you two shades that would actually look really nice together in a nail art.
I actually like thike this brand because the attention to detail is great. The boxes are super pretty (I love boudoir-style prints), bottles are chic and polishes have good formula.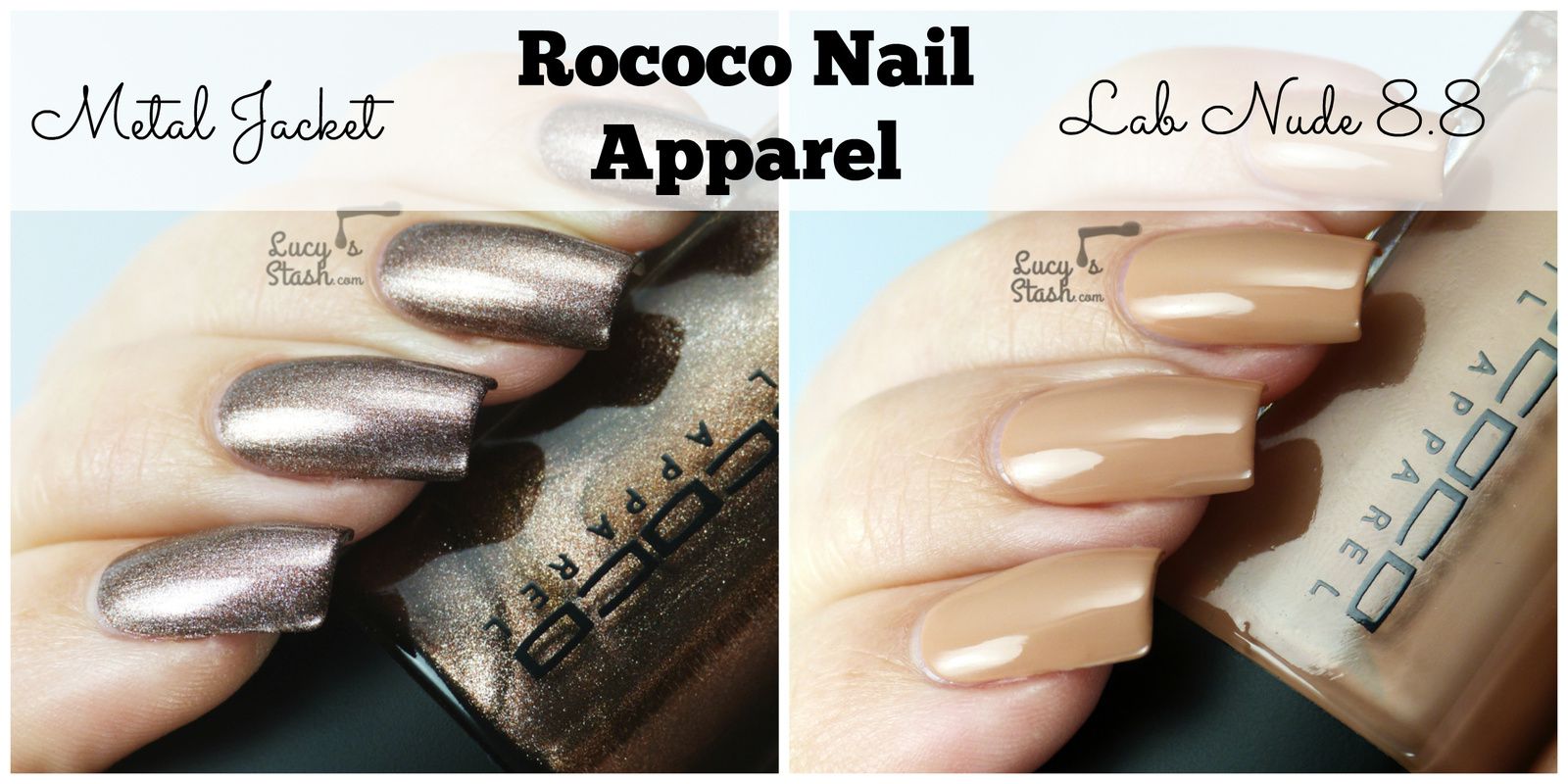 Metal Jacket - cool-toned brown metallic with silver metallic particles. Rococo describes this finish as molten lava which I haven't heard of before but how cool is it to say 'I have molten lava finish on my nail!?'
The formula was great - the polish was almost one-coater but I did apply two thin coats in the end to ensure perfect coverage. It applied easily but because of the metallic finish I had to pay attention to brush strokes to avoid streaks. The polish dried fast.

Lab Nude 8.8 - caramel-beige creme with peachy undertones. I don't really wear beige colours unless I need some neutral and office-friendly polish so I don't think I appreciate this colour as much as I could. It has good but slightly runny formula that applied well and all I needed were two thin coats - the pigmentation is very good. It dried fast and smooth.

I've used the Superbase Treatment Basecoat and Supergloss Topcoat with these polishes again (both reviewed here). Their packaging has a gold print instead of the regular pink one which makes it feel even more luxurious to me.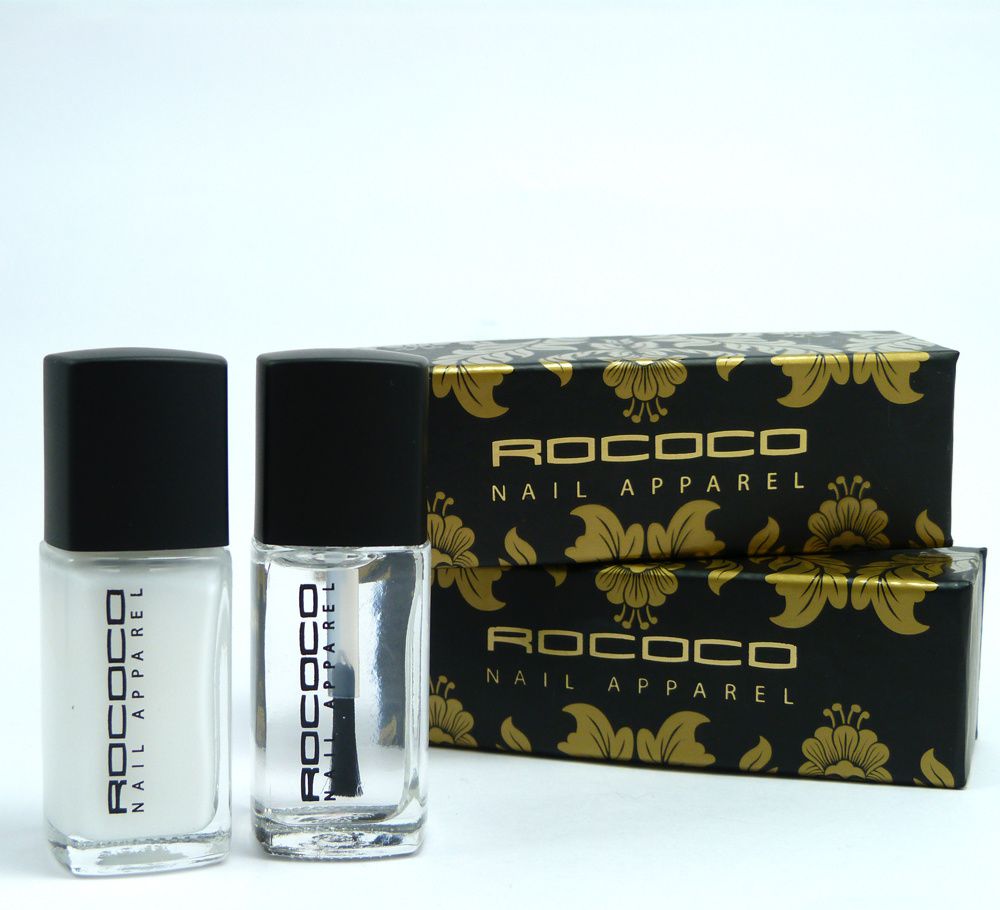 So that were two more shades I wanted to show you. The only problem I've had was with the brush. It has slightly slanted tip so I wasn't a big fan of that. Otherwise as I said in the beginning, I love the packaging. If you've missed previous reviews of Rococo Nail Apparel, check them out here.
Rococo Nail Apparel polishes are available at Lookfantastic, SpaceNK and Feelunique.
*PR sample