Zoya Magical Pixie Collection - Review & Swatches
*PR samples
Hello lovelies,
We finally got some sun in ol' England a bit while ago so I could swatch the very sparkly Zoya Magical Pixie polishes.
About: 'Zoya Magical Pixie - a new PixieDust formulation, amped up with spectacular sparkle creating the most magical, Zoya PixieDust ever! Three new never before imagined textured, holographic beauties for spring 2014'.
I was excited to try this sparkly textured goodness so let's have a look at them...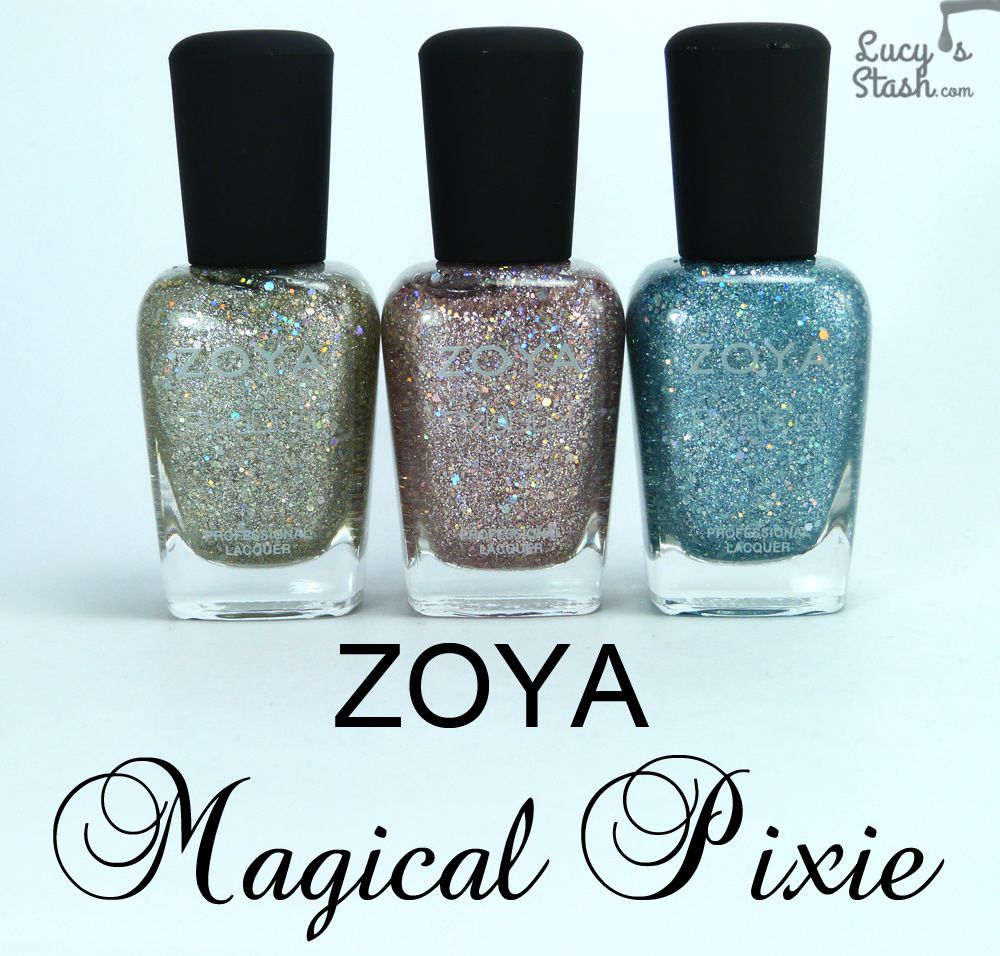 Cosmo - silver chunky holo and glitter texture. The colour is a bit grey-ish silver packed with silver and holo glitter. The formula was quite thick but manageable. I've applied two coats without any top coat of course. The finish is sparkly and very gritty..much grittier than the regular PixieDusts.

Lux - pink chunky holo and glitter texture. The pink shade is very faint, it's more like a tint. Lux has a same formula as Cosmo - very chunky and thick and opaque in two coats.

Vega - pastel blue holo and glitter texture. I think Vega is my favourite of all three because its colour is the most intense even though it's still quite pastel. Again, the formula was chunky and thick yet manageable. I've applied two coats.
All of these are seriously sparkly and if you'll be in the sun you'll know exactly what I mean. I kept looking at my nails all the time. Unfortunately the formula wasn't as great as the sparkle. It was thick and very gritty and it took a while to dry. I'm hoping the new Magical Pixie release will be better.
Zoya polishes are available at Zoya.com (US), at The Nail & Beauty Link (UK) and at Nail Polish Direct (UK).
*PR samples