A England Hurt No Living Thing - Review & Swatches
*PR sample
Hello lovelies,
Have you seen the new A England polish yet? It is called Hurt No Living Thing and it's an addition to the Heavenly Quotes line. I will be pairing it up with re-released version of Excalibur, now renamed to Excalibur (Renaissance).
Hurt No Living Thing is a sheer grey-ish base with fine magenta shimmer and a bit of blue shimmer. It is designed to be layered over other polishes and it's nicely buildable.
The formula was easy to work with and not very thick so even when layered, the polish doesn't create thick layer. It dries fast and glossy without streaky finish. I've layered Hurt No Living Thing over Camelot to show how opaque the polish is in one or two coats.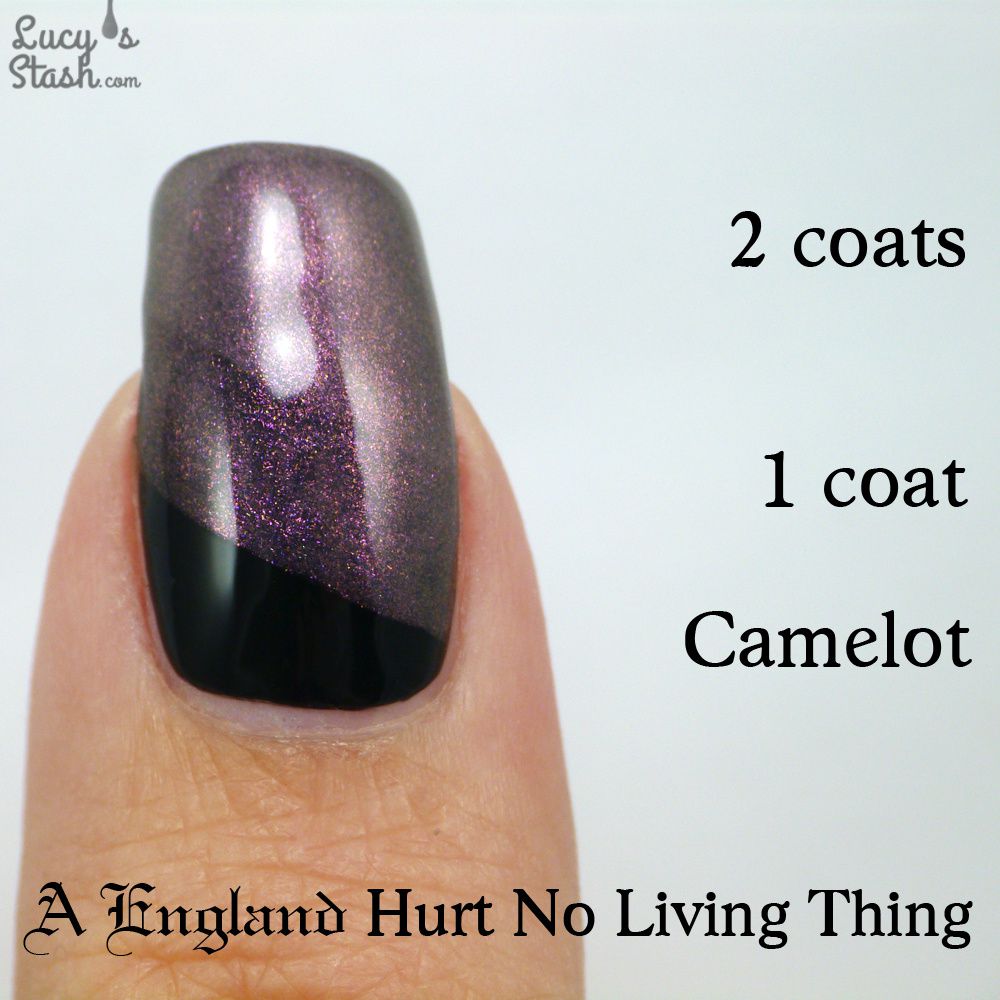 I'm really glad that the original Excalibur (silver metallic colour) is being re-released. It's my favourite silver polish and I use it for nail art and stamping because of its excellent pigmentation. Hurt No Living Thing might not look amazing over lighter polishes but it certainly comes to life over darker base and it's a nice addition to the A England family.
A England polishes including Camelot used in the last photo, are available at A England website and their stocklists.
*PR sample