Maleficent nail art manicure with picture TUTORIAL
Hello lovelies,
Well guess what? I've decided to do 'Maleficent Nails' because I so love Angelina Jolie and her interpretation of Maleficent. She looks absolutely fabulous and I can't wait to see the whole film. So far I've watched numerous trailers and researched posters and I'll show you my inspiration at the end of this post.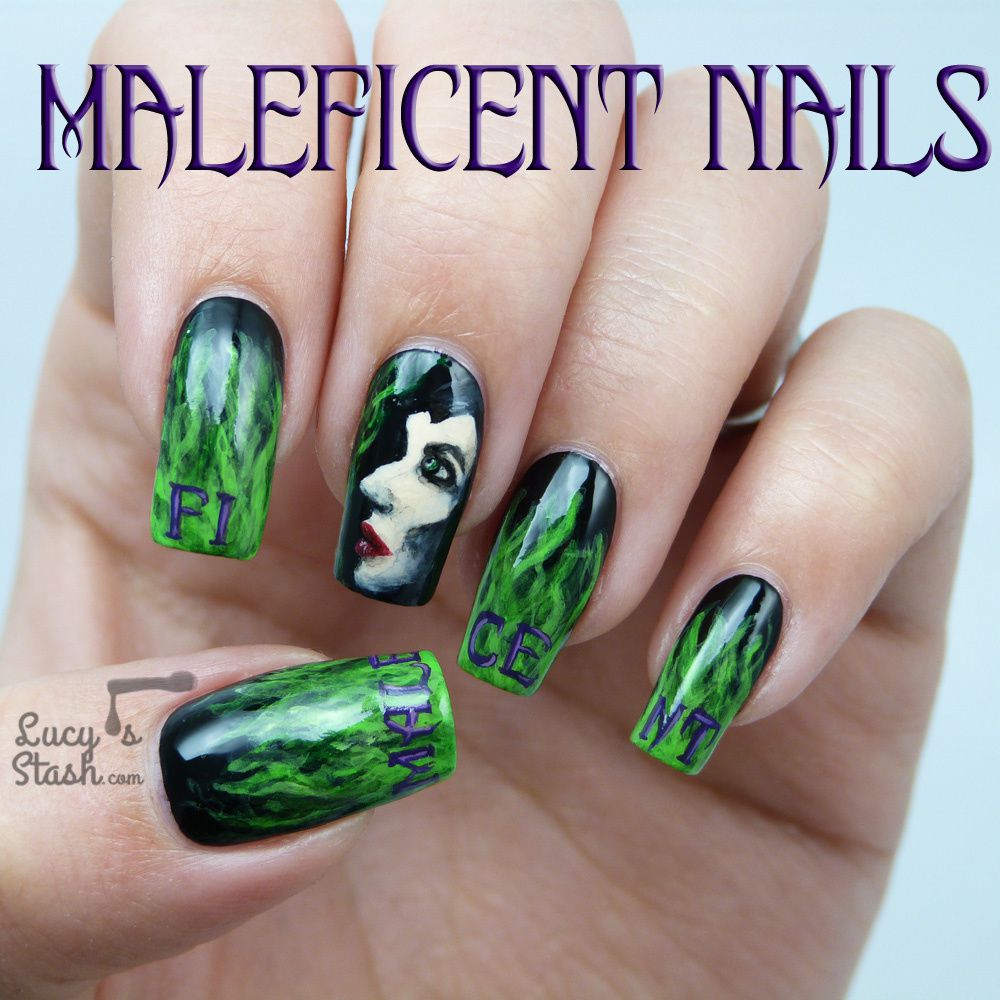 I don't think it gets more epic than this kind of nails lol! It took me about 3.5 hours to paint these and I'm quite pleased with them :) I'm not very good at painting faces so hopefully you'll recognise Angelina there :) Here are few more pictures...
I've been taking pictures and compiled a kind of step-by-step tutorial so you can see how these nails progressed. I have used A England Camelot as a base colour, acrylic paint and Barielle topcoat.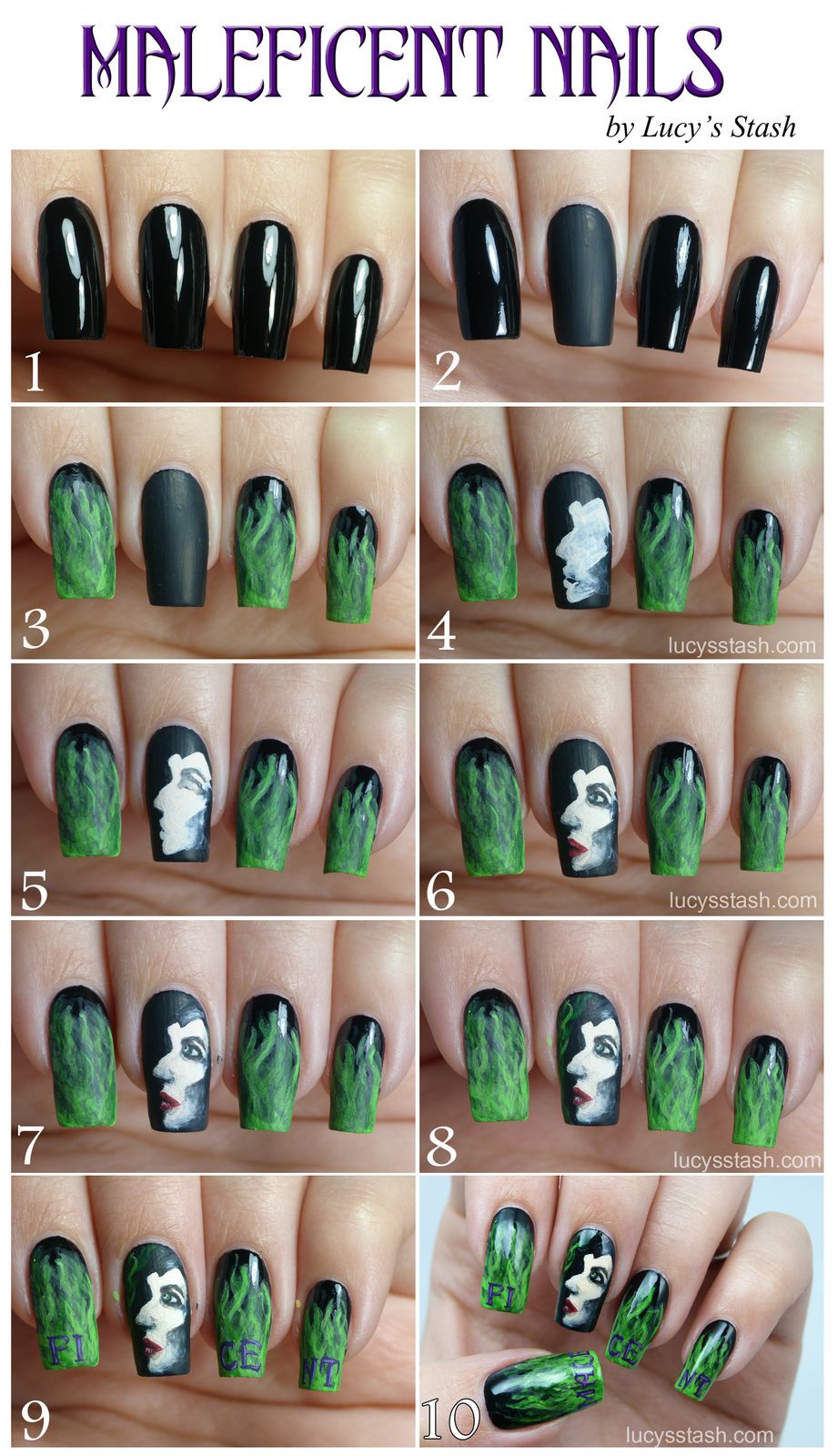 My inspiration were two pictures below - Angelina Jolie's profile poster and green flames when she does magic :)
So what do you think guys? Let me know in the comments..
Have a lovely rest of the weekend! Lucie x