Patterned nails again? Why not!
Hello lovelies,
Hope you're all well! I've prepared another patterned manicure for today ;)
I've combined the Zoya Awaken collection shades Brooklyn, Hudson, Dillon and Rebel into this pastel shimmer manicure. I've used the dry brush technique to create basically an empty, pastel rainbow coloured canvas...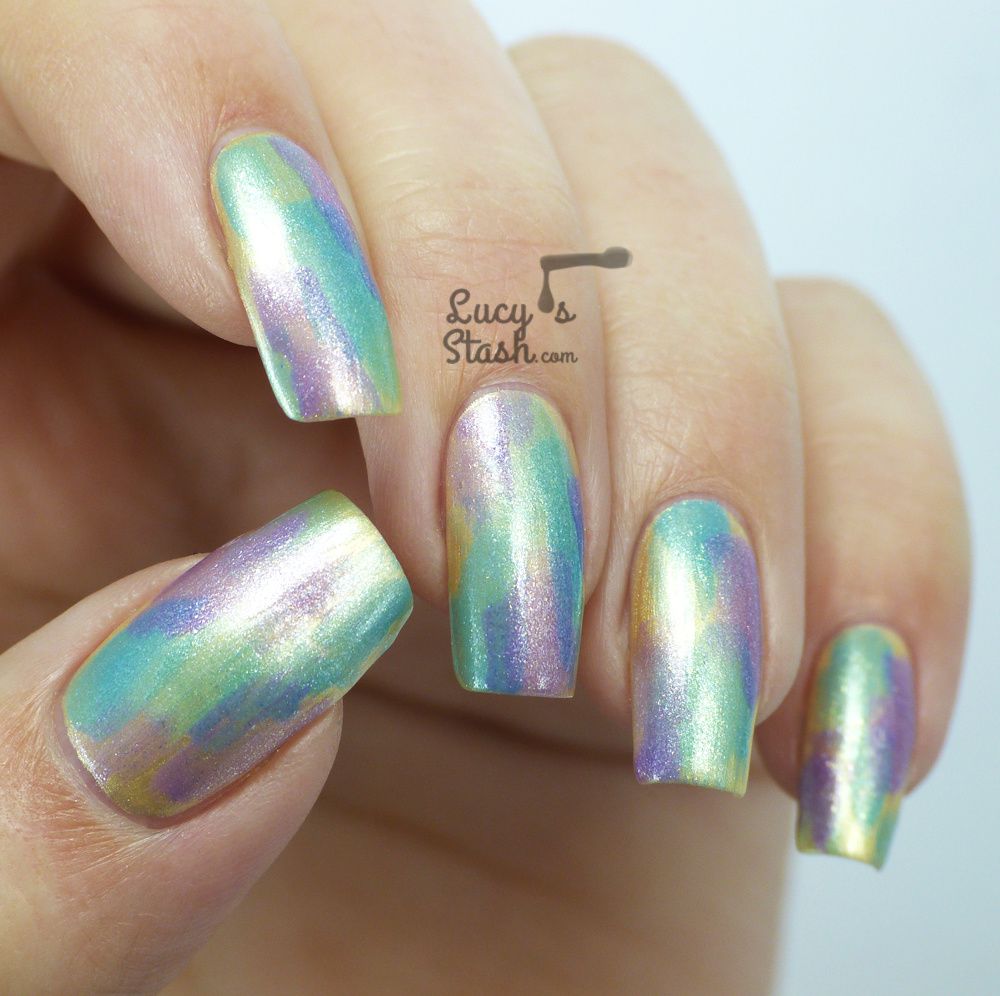 EDIT: I've created tutorial for the dry brush technique and I show there how I've created this particular pastel look:
Then I've painted the triangle pattern freehand over the pastel background using black acrylic paint and striping and detailing brush.
As a last touch I've added gold round studs from Born Pretty Store stud wheel. Don't forget you can use 10% discount code LUHH10 when you shop there!
Hope you liked today's manicure and let me know what you would paint over that pastel background! Lucie x