Classic Galaxy Nails (with a bit of sparkle) + TUTORIAL
Hello lovelies,
Do you remember when I did a post about Kiss products launch event in London I went to? Well I didn't tell you what nails I did for the event. Since I already had Anna Gorelova Merman on, I've decided to do classic galaxy nails with a bit of sparkly glitter.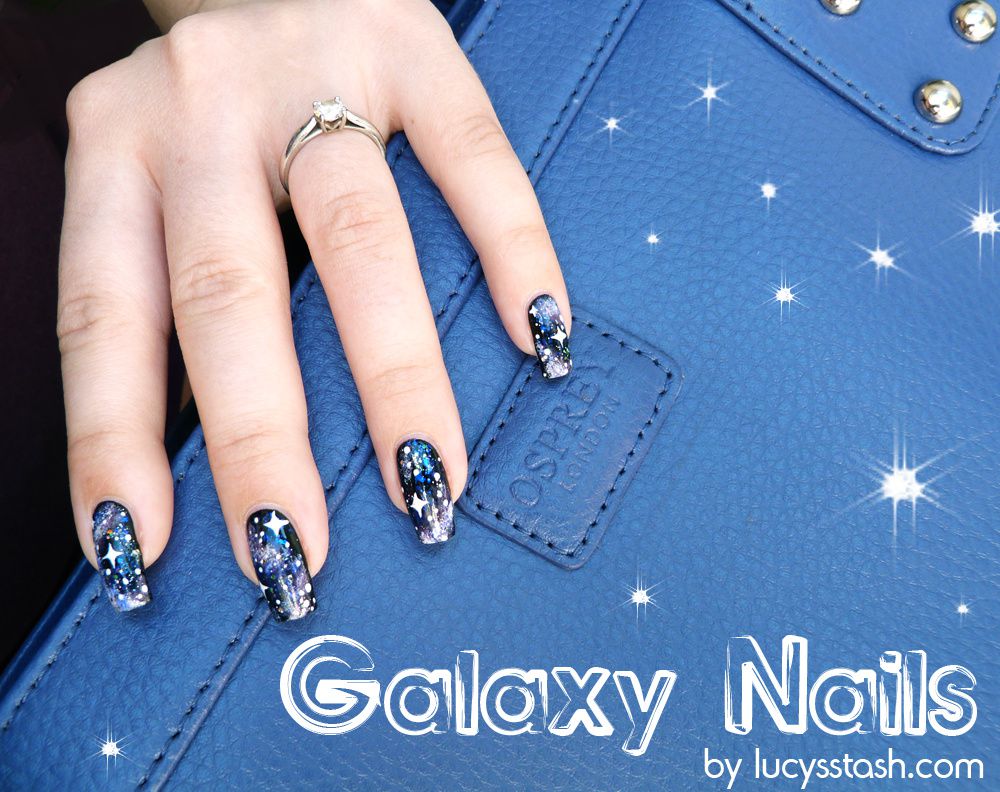 I've prepared a video tutorial so I'm not going to describe how I did them but here is the list of all products I've used:

Anna Gorelova by Dance Legend Merman
Zoya Purity
OPI OPI...Eurso Euro
OPI I'm Feeling Sashy
OPI Dutch 'Ya Just Love OPI?
Sparkles by Julie Milky Way
Nsi Secrets Prism paint in Little White Lies
Dotting tools
Detailing brush
OPI
Natural Nail
base coat
Krafty Gurl
Gloss It!
top coat
Make up sponge
And here is how you can recreate these classic galaxy nails:
This is not the first time I've created galaxy nails. Here are other quite classic ones, here are ones using just white polish and here are pink galaxy nails.
Just in case you're wondering, that is my new big purple handbag from Osprey London :)
And just to remind you - The voting is open! I would be very grateful if you would find few minutes and give me your vote in this year's Cosmopolitan Blog Awards. I'm in the very first category - Best Established Beauty Blog (Lucy's Stash of course) ;) You can or don't have to vote in each category, you can just keep pressing the next button to get to the end. Also you don't have to live in UK to vote. Thank you SOOO MUCH! xx Please vote here!
Have a lovely day! Lucie x