Models Own Sweet Shop Collection Polishes - Review & Swatches
*PR samples
Hello lovelies,
As you might know, Models Own have released a new Sweet Shop collection that features 5 new shades. All of them are called after a type of sweet/candy and they also smell like them! Yes, the polishes are scented and smell really yummy! I have been sent Liquorice, Fizzy Cola Bottles and Gumballs (and a bag of sweets - thank you xx) so below are my swatches and reviews: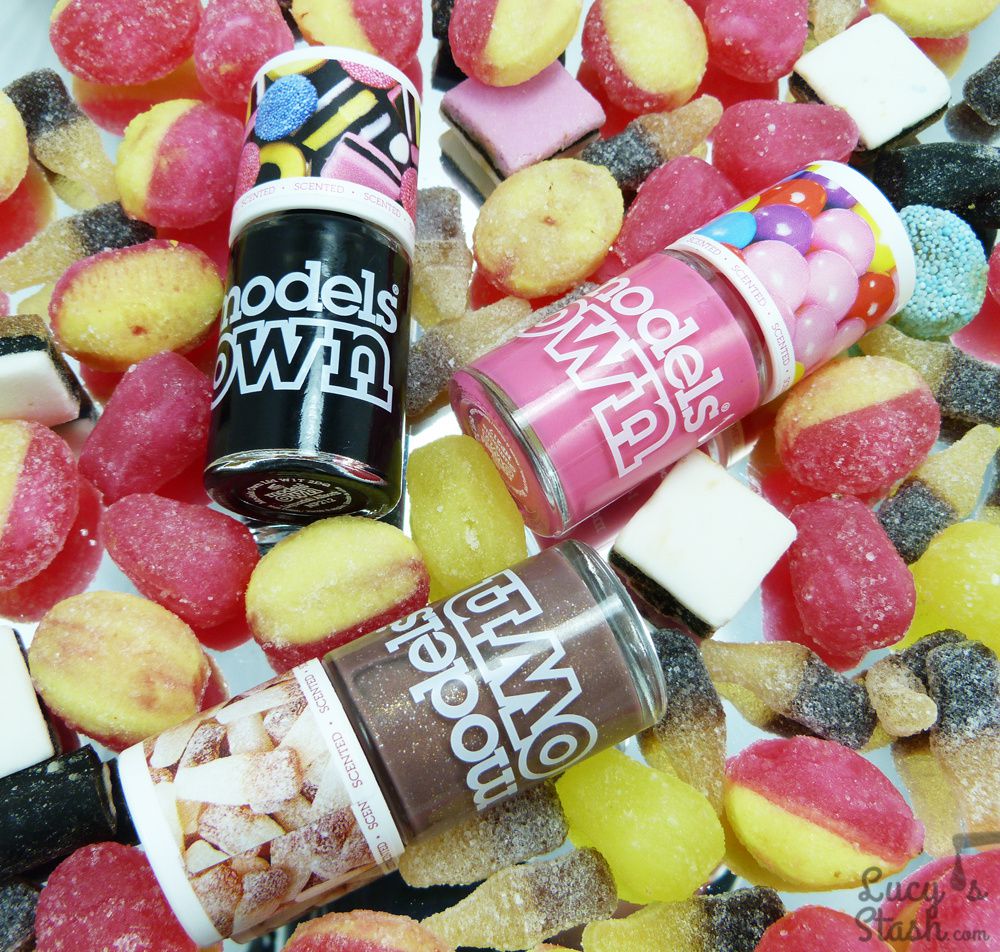 Gumballs - medium pink creme with a sweet gumball scent. Be careful not to attracts bees and wasps, this one smell nice and sweet <3 I've applied two thicker coats but three regular ones might be better. I would have liked the polish to be a bit better pigmented but two coats will still be enough. The formula was easy to apply and I'm wearing a topcoat as well.
Fizzy Cola Bottles - muted brown with gold particles and cola scent. I was sniffing my nails all the time, I love that smell! The formula was a bit thicker so I've applied two regular coats which provided full coverage. There are gold particles in the polish which make the surface a bit gritty so topcoat is necessary.
Liquorice – black creme with liquorice scent. I'm not a fan of liquorice, I don't eat it but the scent is spot on. The polish itself has lower pigmentation so I've applied three coats to get full opacity. It applied well and dried smoothly and glossy.
I really like that Models Own is bringing back scented polishes. It's somewhat a refreshing change from the regular stinky varnishes. All three shades smelled nicely and strong after they dried and I'm very tempted to get the rest of the collection just for the smells :D I only wish that Models Own polishes weren't such a hit and miss formula and pigmentation-wise.
Sweet Shop collection is available now from Models Own website and bottle shops, Boots & Superdrug stores.
What do you think if the scents? Are you going to be getting any of these for yourself? Let me know! Lucie x
*PR samples