Oooh, Shinies! for Lucy's Stash - Holo & Stamping | Guest post
Hello lovelies,
I'm still 'holidaying' so my today's guest is a blogger whose stamped manicures and beautiful pictures I'm always admired. I'm talking about Bregje from Oooh, Shinies! I like stamping and I don't think I do it often enough so that's why I have Bregje here :) I knew she wouldn't disappoint and she's created another pretty stamped manicure for you. Here is her post:
Hey there! I'm Bregje from Oooh, Shinies! and it sure is great to be here, it's such an honor to be on Lucy's awesome blog! I'm really impressed by what she shows here, how she keeps amazing me with new designs and her ever growing skills, all her freehand stuff is just... wow! <3 The few times that I've tried it, I failed horribly, so for now I'll just stick to a little bit more basic nail art and just drool over her work instead :) The nail art that I'm showing today is also pretty easy, but there's still a lot going on thanks to the base color. Or well, base colors would perhaps be a better way of saying it, it might be one polish but it's multichrome with added holo goodness, yum!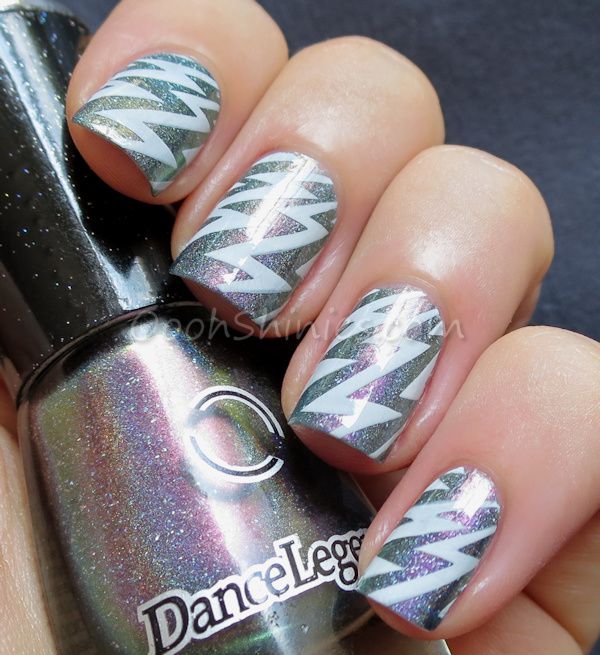 Dance Legend Different View with Konad White and Bundle Monster plate BM-305.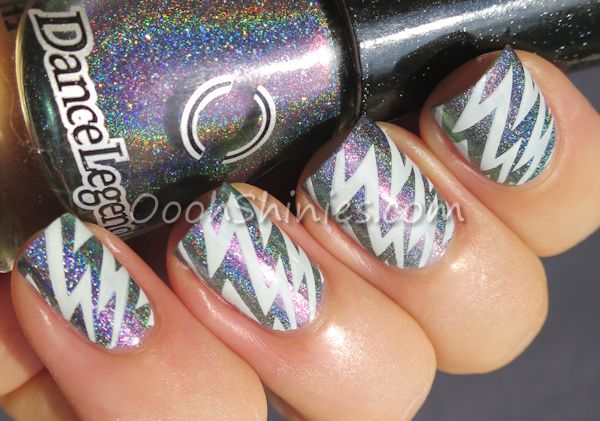 Different View's main colors are green and purple, but it leans to gold and grey as well, with a bright purple flash. And if that's not enough, it's a holographic polish as well! Oh, and it covered in 2 easy coats, what's not to love? Awesome on itself, but I couldn't resist to add some stamping :)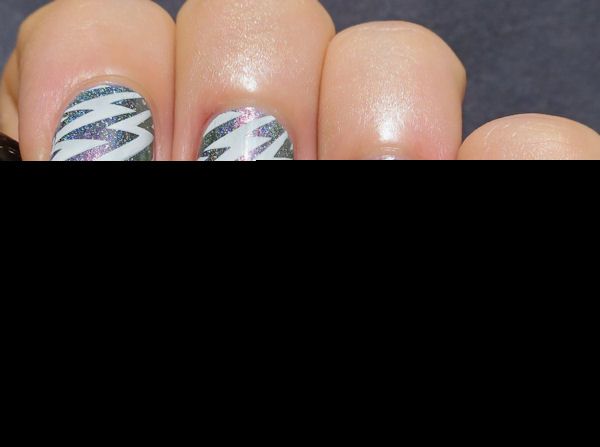 I hope you like the result of this stamping combo, thanks for looking and have a great day! Lucy, thanks so much for having me here while you're hopefully having a fantastic time on your holiday :)
Thank you very much Bregje! The Dance Legend polish is soo beautiful! For more nail art and swatches, you can find Oooh, Shinies! on Facebook, Instagram, and Twitter.
Have a lovely day! Lucie x